'Rockin' Fights undercard announced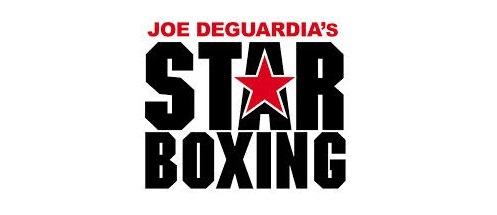 With former World Champion, CHRIS ALGIERI's (21-3 8KO'S) much anticipated return to the Paramount on November 30th nearing closer, the excitement for STAR BOXING'S "ROCKIN' FIGHTS" 33 continues to build with the announcement of an electrifying, action-packed undercard. While Algieri will be taking on tough Texan veteran. ANGEL "HITMAN" HERNANDEZ (14-11-2 9KO'S) in his homecoming main-event at The Paramount, a fantastic undercard has turned an already thrilling night of boxing to the next level.
In the co-feature bout, TYRONE "PRETTY BOY" JAMES (8-0 5 KOs) of Elmont, Long Island will be making his seventh appearance at The Paramount as he takes on LEONARDO ESQUIVEL CARRIZALES (5-5 2KOs). This will be an 8-round super welterweight bout.
No stranger to the bright lights and atmosphere of the Paramount, the undefeated Long Island native Tyrone James will be looking to remain so, as he rises through the ranks in the super welterweight division. James' most recent performance at the Long Island venue was on June 8th of this year, and it ended in superb fashion as he earned a first round TKO victory over Keasen Freeman.
"I love it man. It's like a home to me now," said James about fighting at the Paramount. "They brought me in. They love watching me fight. They support me, and I know once that bell rings people will be screaming my name. I love it."
Undefeated Wyandanch native, TERRELL "THE PROBLEM CHILD" BOSTIC (3-0 1 KO) will be making his return to the ring against up-and-comer OMAR BORDOY (6-0 2KOs). Bostic has fought all of his professional fights at the Paramount and will look to solidify the venue as his home on November 30th. Danbury, Connecticut's Bordoy will be fighting for the first time in New York as he looks to extend his unblemished record to 7-0. In a battle of the "0's" only one man will leave The Paramount with an undefeated record intact.This will be a 6-round lightweight tilt
Bellport, Long Island's ALEX "EL TORRO" VARGAS (1-0) will also be bringing the hometown support with him as he makes his second professional appearance at The Paramount on November 30th. A champion at 165 pounds in the 2013 New York Golden Gloves, Vargas debut fight in September at the Long Island venue was full of excitement. With the energy of the crowd roaring through the place, Vargas marched his way towards a unanimous decision victory. Vargas will be taking on JARILL HAADI (pro-debut) of Rochester, who will be making his pro-debut. This will be a 4-round welterweight bout.
Making their professional boxing debuts will be DASHAUN "TOO SWEET" JOHNS (pro-debut) of the Bronx, NY and Vietnamese martial artist VU VAN HAI (pro-debut). Johns had a successful amateur career with a record of 50-12, winning the 2016 Title National Championship and winning Silver in the 2017 Golden Gloves Championship at 141 pounds. His opponent, Vu Van Hai, is a renowned VoViNam and Muay Thai fighter, boasting a number of achievements such as Imperial Level Three of VoViNam and Taekwondo Bronze Medalist. He will be traveling from Vietnam, his home country, half way around the world, early next week for this fight. This will be a 4-round jr. welterweight bout.
INFO:
Chris Algieri, who was developed at the famed Star Boxing venue, The Paramount, moved to the big stage and had a career defining, real life "Rocky" story unfold on HBO on June 14th, 2014 at the Barclay's Center, in Brooklyn, against heavily favored and feared Ruslan Provodnikov (then 23-2 16 KO's) for the WBO World Championship. After peeling himself off the canvas two times in the opening round, Algieri put on the fight of his life. With one eye virtually closed, the gutsy Algieri fought the rest of the fight in brilliant fashion dominating the defending champion Provodnikov to become the new WBO Super Lightweight World Champion*.
The win catapulted the local sensation to international fame. Algieri was awarded a mega-multi-million dollar fight with boxing legend and superstar, Manny Pacquaio. The Pacquiao-Algieri bout took place around the world in Macao, China and was telecast on HBO/Pay Per View. Subsequently, Algieri continued to take the most challenging bouts taking on world class fighters such as Errol Spence Jr and Amir Khan, after the Pacquiao fight.
Algieri decided a couple of months ago that he was ready to make a comeback and re-signed a promotional agreement with his long-time promoter Joe DeGuardia and Star Boxing. The two agreed it was time to return to the roots of Algieri's career and give back to the loyal Long Island fans. Therefore, on November 30th, after a two-year layoff, Chris Algieri returns home to the place where it all began, The Paramount. Algieri will headline "Rockin' Fights" 33 as he begins another march towards a World Championship fight.
*Note: Super Lightweight Division is also known as the Junior Welterweight Division and both have a Maximum weight of 140 lbs.
Read more articles about: