Heavyweight greats weigh-in on Deontay Wilder versus Tyson Fury fight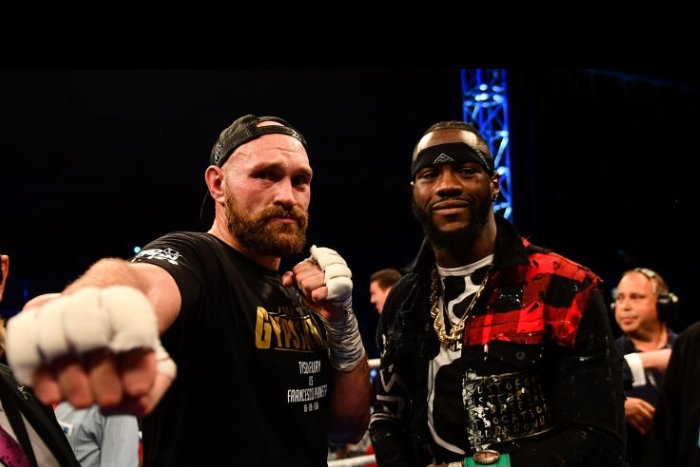 Some of boxing's greatest heavyweight champions have weighed in on this Saturday's intriguing WBC heavyweight title fight between champion Deontay Wilder 40-0 (39) and challenger Tyson Fury 27-0 (19) at the Staples Center in Los Angeles.
Former undisputed heavyweight champion Mike Tyson, who became the youngest heavyweight champion in history when he knocked out Trevor Berbick in 1986 as a 20-year-old, said he like Fury's mental fortitude to see him through any rough spots.
"Although Wilder's punch is strong, nothing can compare to the mental strength Fury has shown both in and out of the ring. It'll be a close call, but I think Fury's got a true fighting chance," said Tyson, 52.
Evander Holyfield, one half of many of the great fights from the 1990s and two-division champion in his own right, believes Wilder's best chance is early in the fight.
"It's a great fight. Fury's got a lot of skills, he's awkward and he has long arms. He has good reflexes and is a strong counter-puncher. Deontay needs to be first and he can't wait on Tyson. Tyson's always been the bigger fighter," said 'The Real Deal'.
"In fighting Deontay it's the same case. If things get difficult, he's (Fury) got more experience and a lot of tricks. I think with Deontay's power, he might be able to end it early, but if Tyson can frustrate him and it goes the distance, then it could go his way."
Another former undisputed champion Lennox Lewis, who defeated every fighter he ever faced in the pro ranks, says he can see the fight going one of two ways.
"If it goes the distance then it belongs to Tyson Fury. If it's a short fight it will belong to Deontay Wilder. This is an epic and most-unpredictable showdown. I can't wait for this fight," said Lewis, who retired with a record of 41-2-1 (32) in 2003.
George Foreman, who famously lost to Muhammad Ali at the 'Rumble in the Jungle' in 1974 before returning to the ring to become the oldest heavyweight champion in history with his stunning KO of Michael Moorer two decades later, is defying conventional wisdom with his tip.
"I am a big fan of Deontay Wilder and I was impressed with Tyson Fury and how he avoided the big shots against Wladimir Klitschko," said Foreman. "I can see him going 12 rounds with Wilder because of his height and reach…The great thing about this fight is that we're all talking about it. I think Wilder wins a close decision."
Another former undisputed heavyweight champion, Riddick 'Big Daddy' Bowe, refused to sit on the fence with his pick.
"If Wilder comes out and means business then he should beat Fury with ease. My prediction is Wilder by knockout!" insisted Bowe.