Jeff Horn says he is back to his best and it will show against Anthony Mundine this Friday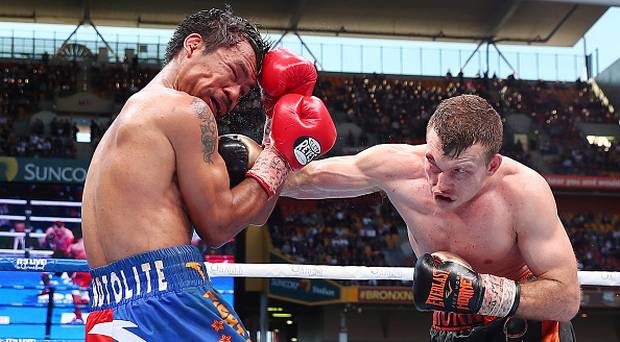 Former WBO welterweight champion Jeff 'The Hornet' Horn 18-1-1 (12) has admitted he moved away from his strengths in his last fight and is looking to rectify that against Anthony Mundine 48-8 (28) when the pair meet at Brisbane's Suncorp Stadium in Australia this Friday night.
The 30-year-old former schoolteacher, who claimed the welterweight championship with a surprise win over former eight-division world champion Manny Pacquiao in July last year, dropped the belt in his second defence against former lightweight titleholder and undisputed junior welterweight champion Terence 'Bud' Crawford in June this year.
He feints that won him the title were largely missing in his first fight in the USA.
It won't happen a second time, Horn insisted to Maxboxing.com.
"I've got use that pressure and fight with that broken-rhythm pressure style, as we call it in our gym," said Horn of his 156.5-pound fight against Mundine. "I've got to keep him guessing and keep those feints up and not let him know when I'm coming.
"Feints are very important and it doesn't matter if I tell him I'm going to feint at him – because I definitely am going to feint him – but he won't know when the attack is going to come at him."
Horn, who took up boxing as an 18-year-old after watching Mundine dethrone arch-nemesis Danny Green in 2006, admits it will be no easy task to face one of his early boxing idols, but says that his unconventional style will be the difference come fight night,
"I think my awkward style will upset Mundine a little bit," he said. "I've got youth on my side and a lot of energy to expend and I think that Mundine might have had enough of the look of me by the twelfth round in there – if it lasts that long.
"I think it'll definitely be a high-pressure fight and if he wants to counter he's going to be countering all night long."