Keith "The Bounty" Hunter (8-0, 6 KOs) Makes Weight for Maryland Showdown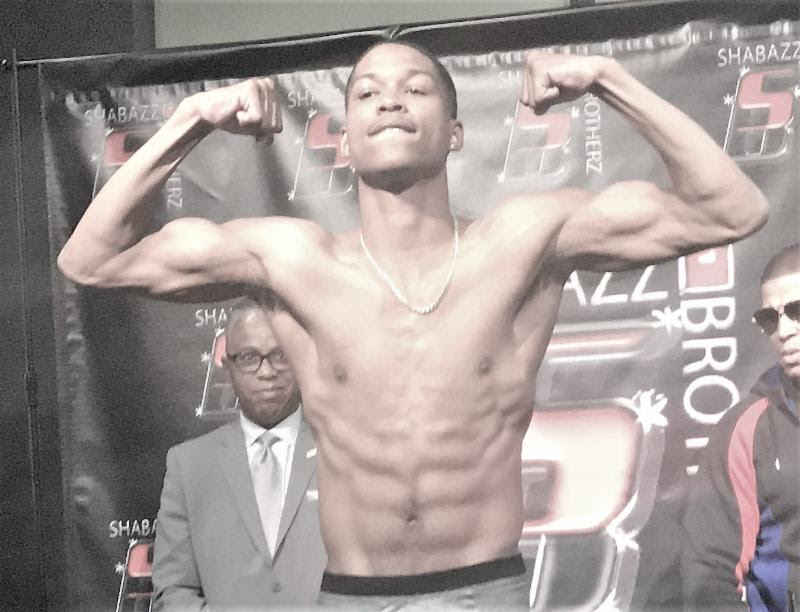 Undefeated super-lightweight prospect, Keith "The Bounty" Hunter (8-0, 6 KOs), who is managed by Greg Hannley of Prince Ranch Boxing, made weight for his upcoming fight against Siddharth Ravindra Varma (4-2-1, 1 KO). Hunter weighed in at 140 lbs. while his opponent weighed in at 143 lbs.
"It's go time now," said Keith Hunter. "I've got some really good sparring for this fight and now all the hard work will be on display tomorrow night. I feel I'm the best fighter in the division and I'm going to prove it one fight at a time."
"Keith Hunter is a tremendous talent and I feel he's one of the best super lightweights in the world," said manager Greg Hannley. "I know with a few more fights he'll be ready to step up in competition and vie for a regional title."
This fight is being promoted by Greg Cohen Promotions (GCP) and will take place at Bowie State University, in Bowie, Maryland tomorrow December 8, 2018.