Unbeaten Bantamweight Eros Correa Makes Weight For Mexico Showdown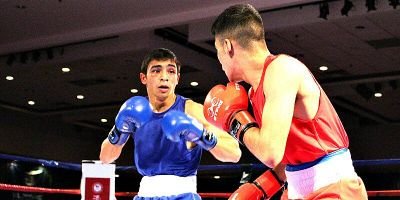 Undefeated bantamweight prospect and 2012 U.S. Olympic alternate, Eros Correa (3-0, 3 KO), made weight for his upcoming bout in Tijuana, Mexico, taking place this Saturday, December 8, 2017 at the Municipal Auditorium. Correa weighed in at 120 lbs., while his opponent Luis Marin Lopez weighed in at 119 lbs.
Correa, who is managed by Andrew Bocanegra and Jesse Sanchez of Cali Boxing Management, will look to remain undefeated with a knockout out victory.
"I feel strong after today's weight in and now I'm ready to do some damage," said Eros Correa who resides in San Jose, Ca. "This will be another four-round fight, so I know I must start fast. I'm envisioning a devastating knockout. My goal will be to get him out of there early."