Badou Jack and Marcus Browne trade verbal jabs ahead of January 19th fight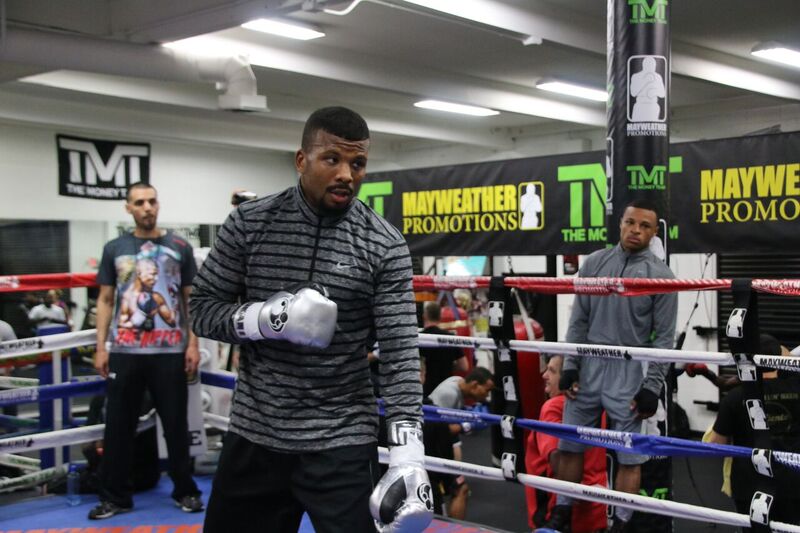 There's nothing better than an excellent undercard attraction to a high-profile pay per view event, and that's what we have coming our way on January 19. On that Saturday night, we will see WBA welterweight champion Manny Pacquiao defend his title on SHOWTIME pay per view vs. Four-division champion Adrien Broner.
The fight, set for the MGM Grand in Las Vegas, will feature a great undercard co-feature as former two-division champion Badou Jack will face off with unbeaten and rising light heavyweight contender Marcus Browne. Jack (22-1-3, 13 KO's) and Browne (22-0, 16 KO's) recently held a conference call, where they both spoke on the contest.
"You know, I'm excited for this fight," stated Jack, who is promoted by Mayweather Promotions. "I'm always in the gym, always working hard. So I don't have to say that I'm ready. I'm always ready. It's going to be good fight. The young hungry guys have got something to prove. I've been there, been battle tested because I fought the best."
Jack has fought a laundry list of top champions and contenders, including George Groves, Adonis Stevenson, Lucian Bute, James DeGale, Anthony Dirrell, and Nathan Cleverly, and he feels that experience will likely come in handy.
"I don't have to brag about what I've done," said Jack. "This is the best guy available and we're going to have some fun. It might look easy from the outside. Well, it's a little different when you step up to world-class in the competition."
This will mark eight months out of the ring for Jack and he's dying to return.
"To have experience against great fighters, of course, is going to play a major role in big fights but in boxing, anything can happen," said Jack. "I'm very confident. I'm ready and I've been waiting. I haven't fought since May. I'm definitely ready. I'm really hungry, so experience is a major key, of course."
Browne countered, confirming that he knows how tough this could be.
"Trust me. I know it ain't easy," said Browne. "And I'm working like I've never worked before in my life, so trust me, I know it ain't easy. And you could say what you want from the outside. Come January 19, you're going to see. You're going to see. So, keep it up."
At light heavyweight, the four champions are Dmitry Bivol (WBA), Oleksandr Gvozdyk (WBC), Eleider Alvarez (WBO), and Artur Beterbiev (IBF). They are all quality, and Jack doesn't consider a Browne victory to mean anything when ranking him vs. others.
"There are four champions better ahead of Marcus Browne," said Jack. "So just me beating him, that doesn't really make me number one."
Browne was asked his place on Jack at light heavyweight and pointed to the fact that most of his career was at super middleweight.
"Well, most of his fights have been at 168," said Browne. "Nathan Cleverly was washed and Adonis Stevenson is old. He's a very strong minded, hungry and a great champion, of course, but come January 19, he's going to see that he hasn't fight anybody like me, plain and simple. I'm not James DeGale."