Bob Arum Says Keith Thurman is Finished and Hints That Manny Pacquiao Could Defeat Him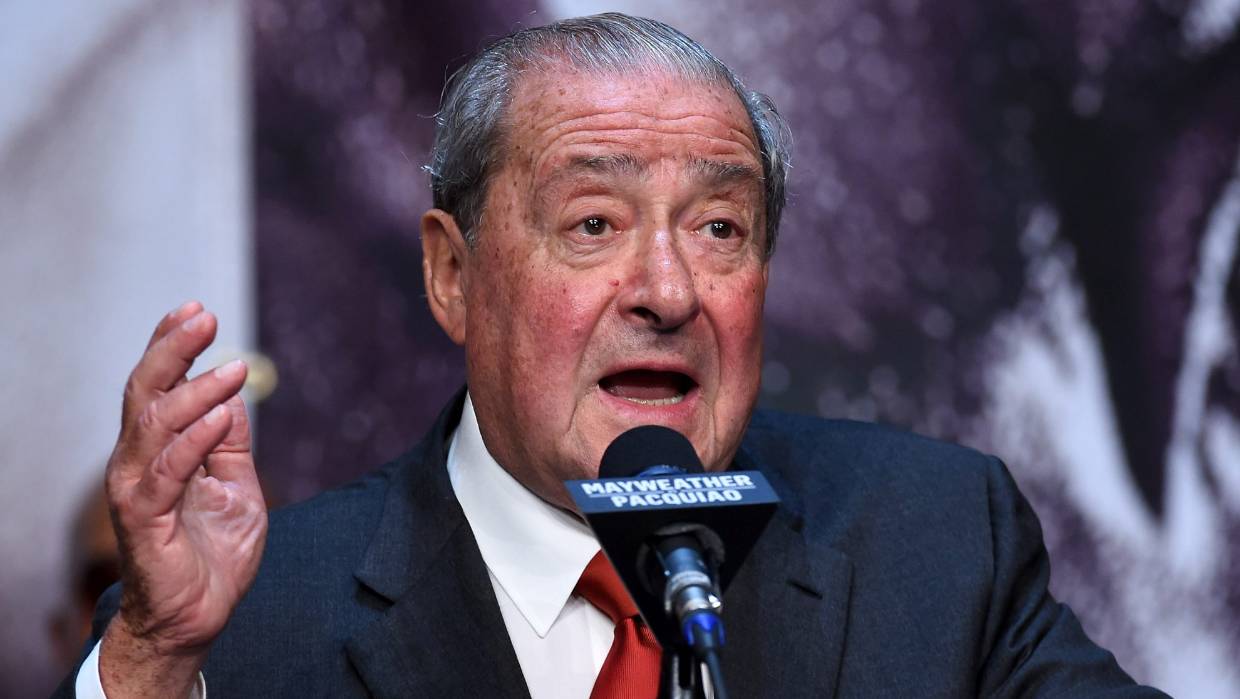 You have to give Bob Arum a lot of credit. At 87 years old, he continues to make the rounds in the boxing game and has one of the busiest schedules in the sport of boxing. Arum's Top Rank promotional outfit has an exclusive deal with ESPN that sees him fill many dates per calendar year.
During a recent conversation with Fight Hub TV, Arum spoke recently about some of the top fighters from his stable, as well as giving his view on some other championship-level fighters.
One of Arum's top young champions, WBC junior welterweight champion Jose Ramirez, is slated for a February 10th defense of his title vs. Once-beaten contender Jose Zepeda, and has made it no secret that he would love a fight with three-division champion Vasyl Lomachenko in the future.
Arum, however, feels that Vasyl may have already hit his ceiling at lightweight (135 pounds).
"Well I think [he would like that fight] but, again, Jose's a real 140-pounder and I don't know if Loma will ever be ready to go up to 140," said Arum. "Remember, he's not superman, he's a great fighter is Lomachenko, technically the best fighter I've ever seen, but he's a featherweight that's now fighting as a lightweight. To go another weight division, to 140, seems like a lot."
Arum promoted Filipino sensation Manny Pacquiao for many years, but admits that he wasn't able to catch his January 19th victory over Adrien Broner. Pacquiao's career is now being handled by Al Haymon's Premier Boxing Champions umbrella.
"No, I saw clips of it though," Arum said. "You know, again, you know, it's very hard to tell very much from that fight because I think for the last two or three years Broner has been more of a posture-er than a fighter."
There is talk of Pacquiao's next fight possibly being against WBA champion Keith Thurman next. Thurman won a unanimous decision over tough Josesito Lopez this past weekend but was pushed to the brink in round seven and lost many of the rounds in the second half of the fight.
Thurman was returning from nearly a two-year layoff, yet Arum cut him no slack.
"Well I don't think Keith Thurman can fight anymore," Arum stated. "I thought he was awful with Lopez. I mean let's be honest about it: Lopez is not an elite fighter, never was an elite fighter, and he had Thurman out of there in the 7th round. And you know Lopez is not known for knocking anybody out, and the referee could've very well stopped the fight in that round."
Arum went on to call the fight "very winnable" for Pacquiao and also noted that Hall-of-Fame trainer Freddie Roach, who trains Pacquiao, likely feels the same.
"Yeah, I think Freddie's sees the same thing I did," said Arum.
Arum does admit that Pacquiao, now 40 years old, is being a bit risky by continuing to fight.
"Well all I would say is that I just hope that he doesn't get hurt," said Arum. "You know, when you reach a certain age it becomes more dangerous than when you're younger, because the cranium doesn't enable you to absorb blows if you're older than if you we're younger. When you're younger it has a lot more resilience than when you're older."