Did Dillian Whyte Overprice Himself at the Negotiating Table For an Anthony Joshua Rematch?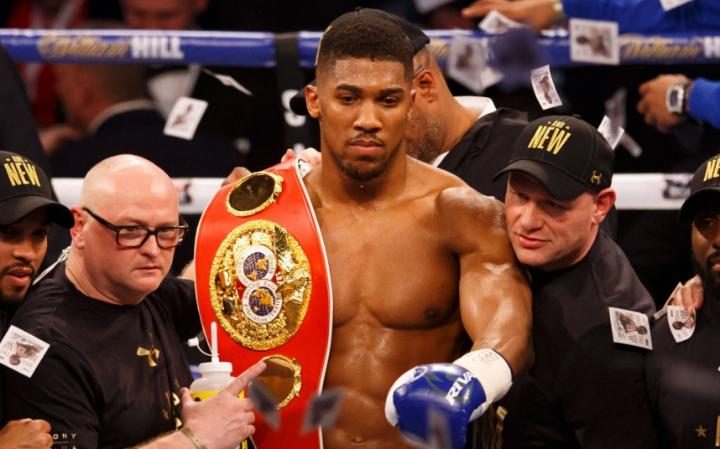 When it comes to the heavyweight ranks, it's hard to think of a more engaging contender than Dillian Whyte. The WBC belts is held by Deontay Wilder, Anthony Joshua holds the IBF, WBA, and WBO titles, and many in the sport still consider Tyson Fury the lineal champion; but when it comes to the next in line, Whyte has as good of a case as anyone for fighting for the big belts.
Whyte had a busy 2018 that saw him score a huge knockout over Lucas Brown in March (One of the best KO's of the year), a tough unanimous decision over Joseph Parker in July, and finally another thrilling knockout over friendly rival Derick Chisora on December 22nd. Whyte's record of 25-1 (18 KO's) only has one blemish, a knockout loss to Joshua year back, and he has since improved leaps and bounds.
So when there was discussion of Whyte possibly being up next for Joshua for an April 13 date, at Wembley Stadium, it was only natural to assume that we could see the two Brits in a big rematch. Talks and negotiations pressed forward, but slowly you got the sense that Whyte wasn't happy with what was being offered, as he hinted the rematch might not go through due to his offered purse not being satisfactory.
"The Joshua fight is dead," Whyte said in a recent interview with Sky Sports. "It is not happening at the minute so we move on. The good thing is I am in a position where I have got options. We wanted the fight, I think they wanted the fight as well but sometimes negotiations break down."
Whyte pointed to his belief that he carries a high name value at this stage of his career as perhaps the reason why he and Matchroom promoter Eddie Hearn couldn't work a deal out.
"I believe I have a certain value, bring a certain value to the fight," Whyte said. "I need belief that this is what he wants to give me. Negotiations in business are very difficult. The fans don't really see the ins and outs of that. We move on."
And while other reports have Joshua now likely in line to face off with unbeaten American Jarrell "Big Baby" Miller sometime in June in his American debut, Whyte has set his sights on once-beaten contender Dominic Breazeale, amongst other names. The location for Whyte's next fight appears to be the same has his previous three fights; the O2 Arena, on April 20.
"I fight April 20, hopefully against Dominic Breazeale, Alexander Povetkin, Luis Ortiz or one of those guys," said Whyte. "Let's see what Eddie can deliver in the next couple of days. I would [want to] fight Dominic Breazeale because he is a big guy, only lost once and he is WBC mandatory challenger."
Breazeale has a 20-1 record with 18 knockouts and he is ranked #4 in the WBC. Whyte meanwhile is #1 in both the WBC and WBO.
A fight with Breazeale would be fun, but you have to wonder about Whyte's line of thinking in preferring that over Anthony Joshua. Sure, he will make some nice money, but nowhere near the kind of money he would have for a rematch with Joshua. Some reports had Whyte in line to make around $7 million for Joshua part II, but maybe that wasn't a good figure for him.
Or, perhaps Whyte has priced himself out of the Joshua rematch, whether voluntarily or involuntarily. A Breazeale fight is far less lucrative, but certainly carries some danger with it. We will see how Whyte comes out of all of this.