Golden Boy Promotions and DDP Sports still "miles apart" on Jaime Munguia-Dennis Hogan fight negotiations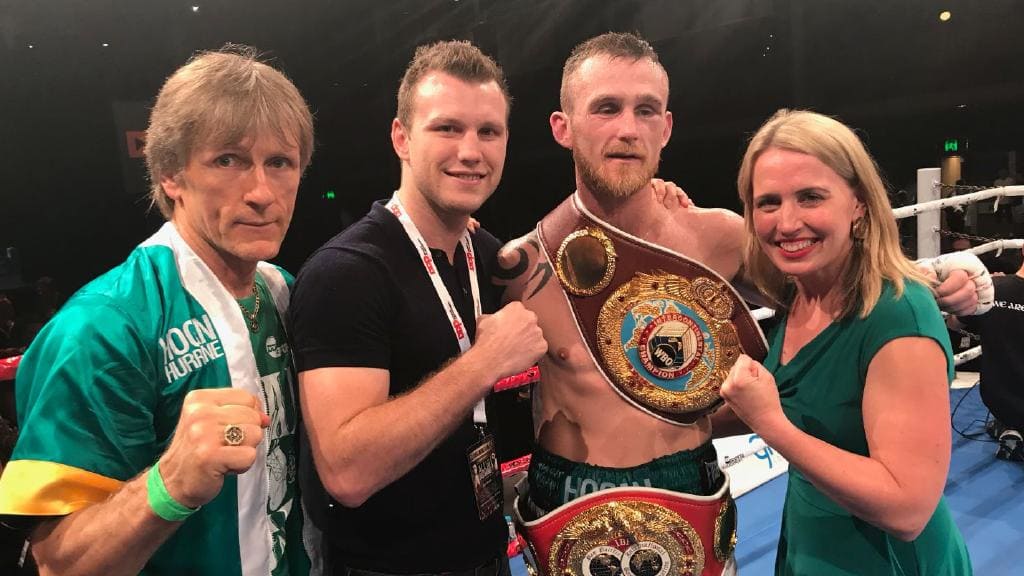 Negotiations for WBO junior middleweight champion Jaime Munguia 32-0 (26) to defend his title against mandatory contender Dennis 'Hurricane' Hogan 28-1-1 (7) are underway but the challenger's promoter has revealed the two parties are still "miles apart".
At the start of this month the WBO ordered both parties to negotiate a deal before March 2 or the fight would be taken to purse bid.
DDP Sports' Paul Keegan wants to bring the fight to Irish-born Hogan's adopted home state of Queensland, Australia with two separate cities in the mix to host the fight if they can convince Mexico's Munguia to head south to defend his title.
"We have started negotiations with Golden Boy as of this week," said Keegan to Irish Boxing.
"We are hoping to be able to negotiate a deal to lock in the fight before the deadline which is March 2nd when purse bids are due.
"As of now we are miles apart in the negotiations of the fights but I'm confident ourselves and Golden Boy will reach common ground."
If a purse bid becomes unavoidable, Keegan is confident that he can drum up the financial support to put up a competitive offer to secure the fight in his boxer's backyard.
"In the case that we don't we have been working on two possible locations for Australia to host it – Brisbane and the Gold Coast – both have the weather and infrastructure to host a big, big event," continued Keegan.
"We are meeting a couple of those venues tomorrow and hope to lock in meeting with local governments to see how we can all work together."
The Queensland State Government has recent history of backing boxing events. Both Jeff Horn's breakthrough victory over Manny Pacquiao in July 2017 and his first-round knockout of local star Anthony Mundine last November were heavily subsidised by the State Government.
The 33-year-old Hogan is a gym mate of Jeff Horn's with both boxers trained by Glenn Rushton at the Stretton Boxing Club.
Read more articles about: