Ringnews24.Com Reports From The Intercontinental Hotel In London As James DeGale and Chris Eubank Jr Go Head To Head!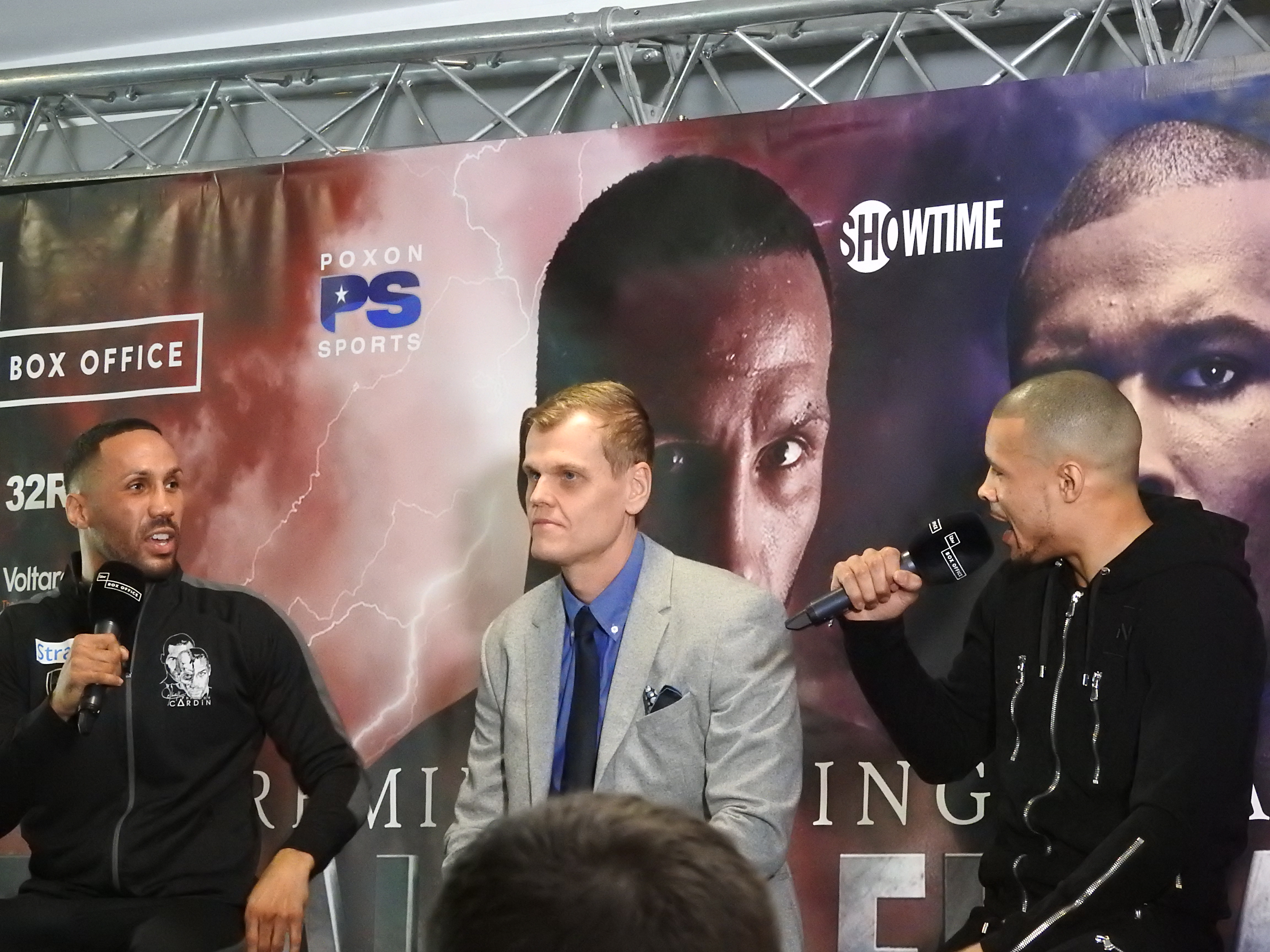 Former IBF champion James DeGale and Chris Eubank Jr went head to head yesterday at The Intercontinental hotel in North Greenwich ahead of their blockbuster showdown at the 02 arena on Saturday night.
There were laughs, some surprises and high tension as the two fighters and their teams spoke about the past, the present, a potential future and other things!
QUOTES:
James DeGale
"I am proven. I've been there, done that. I've won everything. He's done nothing. And I'm going to retire him.
"The guy's a deluded idiot and I can't deal with him.
"You're a deluded moron, you're pathetic and I can't wait to deal with you.
"If I cannot beat Chris that means I'm shot, that means I'm over the hill.
"Eubank is a tough fighter, he's strong. He has a lot of good attributes, but I'm too good for him. To mix it up and go to the very top you need more than strength and toughness. Every time he has stepped up, he's lost.
"Do you know what, I am going to come out and give it to you properly. You can't box, Chris.
"This is the biggest fight of his career, retirement time. Whoever loses this is done."
Chris Eubank Jr
"I've got a full time trainer now. For the first time in my career, I have a trainer day in and day out focusing on strategy to prepare me for what James is, a slick southpaw. That's why I'm so confident. If he wants to run, we have the gameplan. If he wants to stand and swing, we have the gameplan. We have a plan for everything.
"I'm a world level fighter. Anyone in the boxing game knows that. This is my opportunity to prove that once and for all to set the record straight and prove I'm the real deal. I know this is a defining fight in my career. It is do or die and I'm ready for that.
"I have been in the game for a long time but this is just the beginning of a long journey for me. This is my biggest fight. I have to win. If I win then I'm back on the world stage. Beating James DeGale sets me up for a world title which is the whole reason I started in this game.
"James DeGale's career is over in a few days."
Chris Eubank Sr
"From a physical point of view, there is no-one who can stand with Eubank Jr.
"James DeGale has pedigree, it is real.
"But it is also spiritual. This is where Junior lacks that blessing. It's the only thing that allowed me to win championship fights. Spiritually, I am buoyant. I don't know whether he has that.
Spiritually I am buoyant. This is most certainly a 50-50 fight and, for the first time, I am petrified of what the outcome could be.
"From a physical point of view Junior has the upper hand. From a spiritual point of view, DeGale may have."