Dennis Hogan relishing underdog role ahead of Jaime Munguia fight in Mexico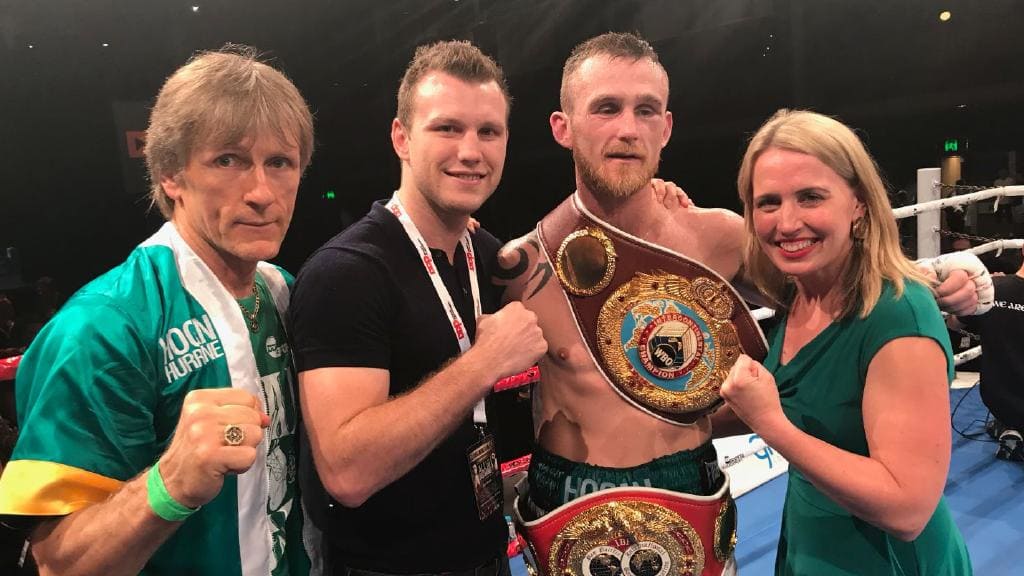 Dennis 'Hurricane' Hogan 28-1-1 (7) will have no pressure on him when he travels to Mexico to challenge WBO junior middleweight champion Jaime Munguia 32-0 (26) at the Monterrey Arena in Monterrey, Mexico on April 13, according to his promoter Paul Keegan.
The mandatory title defence looked set to go to purse bids on Monday before a deal was reached this week between Golden Boy Promotions and DDP Sports to host the fight in Munguia's home country in six weeks' time.
"Dennis is not going to Mexico to fight for the title, he is going out there to win it, that's his mindset," Keegan told Irish-Boxing.com. "The self-belief, determination and confidence he has. Dennis is 33 years of age now so, realistically, he has to go and win it.
"Dennis is fine with Mexico and is excited about causing what most will call an upset. He has worked hard to get this fight and he deserves it.
"Once we knew we were going to Mexico we got terms into the contract we were happy with. We made sure we got neutral judges for starters, that was important to us. There will be no Mexican judges scoring the fight."
Keegan revealed he had planned to place the Munguia-Hogan fight on a world title double bill in Australia but the call for purse bids forced his hand.
"Up to 48 hours ago a dual world title fight with Jeff Horn in Australia was an option but with purse bids called for early next week we just hadn't enough time. Ideally we probably needed another six weeks to get that all right," he said.
"With that in mind, we had to think about Dennis and his chance to make some money. He has a young family and a daughter to think of so we got him a good purse. We stacked in as many positives as we could once we agreed on Mexico and we are happy now.
"Dennis has been training, but now he has a date to focus on. Most likely we will only be in Mexico for the weigh-in and the night of the fight."