Billy Joe Saunders discusses Shefat Isufi fight, slams Chris Eubank Jr for his performance against James DeGale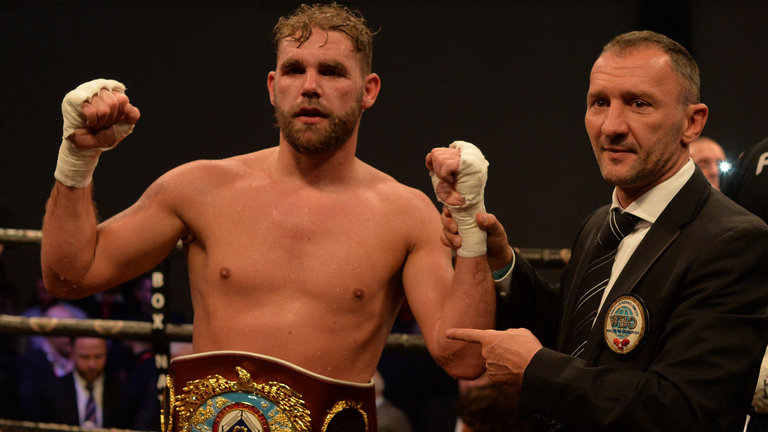 Former WBO middleweight champion Billy Joe Saunders 27-0 (13) has expressed his disappointment that his mooted fight against Shefat Isufi 27-3-2 (20) for the vacant WBO super middleweight title may not be going ahead.
The bout was announced for Wembley Stadium on April 13 but reigning champion Gilberto Ramirez 39-0 (25) – who is scheduled to fight a non-title bout against Tommy Karpency at light heavyweight next month – denied he had relinquished the championship, leaving the proposed Saunders-Isufi bout in jeopardy.
"I'm sort of limited as to what I can really say about it," Saunders said to talkSPORT's Fight Night.
"But this is it, I told Frank Warren I want that world title fight, I agreed for it to be a world title fight and now Ramirez is still world champion.
"If it's not for the full world title like everybody agreed… I'm not saying it's Frank's fault, but we announced it and he's still world champion.
"It's not good for this fight, it's not looking too good at this stage to be honest with you."
Saunders knocked back a shot at new WBO 160-pound champion Demetrius Andrade 27-0 (17) in order to face Isufi at the higher weight.
"I will 100 per cent go back and fight Andrade if this fight don't happen," Saunders confirmed.
There has also been talk of matching Saunders with old rival Chris Eubank Jr, who the 29-year-old southpaw defeated by split decision in 2014. Eubank Jr 28-2 (21) is coming off a 12-round points decision victory over James DeGale 25-3-1 (15) last month.
"I'm gonna be straight and honest with you, Eubank Jr wants to stay well clear of me after that performance last weekend," Saunders continued.
"I'm open to them [rematch] talks, but I've done talks with them before, I've signed contracts twice to fight and it's never ever materialised. They're very hard work to do business with.
"Maybe it can happen, but I find it very hard to work with idiots. And that's what they are.
"He's gotta go to bed every single night thinking, 'that little Gypsy beat me, that little Gypo there.' He has to go to sleep thinking of caravans.
"Every time he shuts his eyes, he remembers me. If I ever lost to him – this is on my kids' life – if he ever beat me, I would be ashamed to go back and look my dad in the eye because he is rubbish."