Errol Spence Jr admits he may not get props for beating Mikey Garcia, wants Manny Pacquiao next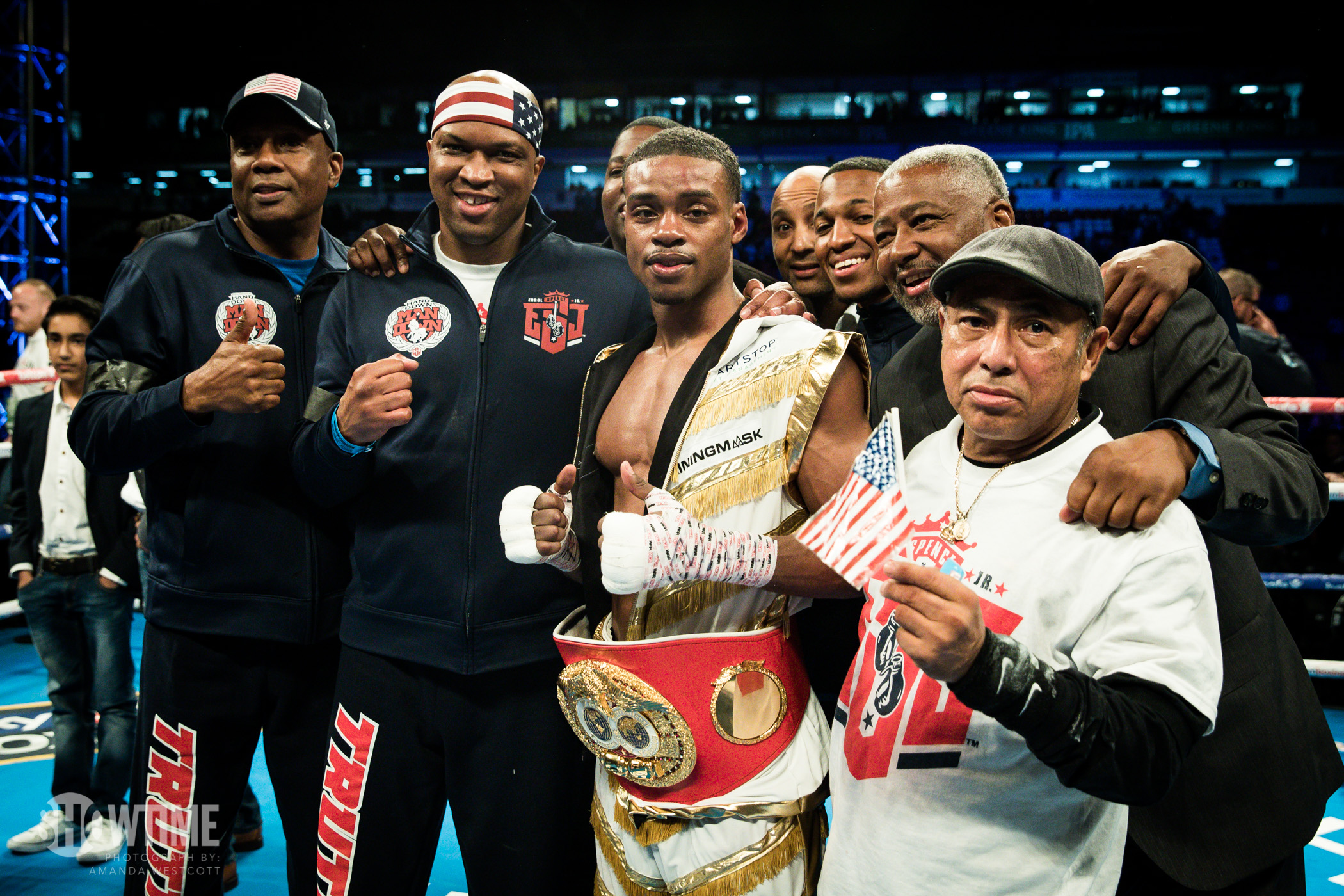 IBF welterweight champion Errol 'The Truth' Spence Jr 24-0 (21) has admitted he may not get the respect he deserves for defeating Mikey Garcia 39-0 (30) when the undefeated duo meat at AT&T Stadium in Arlington, Texas on March 16.
The 31-year-old Garcia, who has fought as high as 140-pounds, is the reigning IBF and WBA lightweight champion.
"He's a real fighter, a true fighter, but it's a double edge sword," said Spence Jr said to Fightnews.com. "Me knocking him out in the 1st round, they are going to say he's too small. Me just punishing him throughout the whole fight, they are going to say it's a size advantage, size difference. And I'm his highest payday and then he can go fight for his belt at '35 and '40.
"I just feel like it's a win-win for him and he's getting more notoriety."
Spence Jr, who clearly has a notable size advantage over Garcia, says there is still some upside in defeating the popular Californian.
"It is a win for me and that notoriety too. And the platform I am fighting on is a win for me at this stage of my career," Spence Jr said. "I want that platform, huge fanbase and be a crossover star, superstar. From that aspect, it is going to be a big fight for me.
"It definitely has the platform to be the biggest fight of the year. You know in my fights I am always in good fights and Mikey is always in great fights. Not just great fights, but we always put on dominating performances. Our styles mesh well – we got good crowd-pleasing styles.
"With us coming together it could be fight of the year. Skill versus skill, mentally, everything coming together, boxing IQ wise. This is what everyone wanted, if you're a real boxing fan. If you're a casual boxing fan, you'll come out and watch this fight."
The 29-year-old Texan, who insists he isn't looking past Garcia, revealed he has designs on facing Filipino great Manny Pacquiao before the 40-year-old future Hall of Famer hangs up his gloves.
"It's a no brainer," Spence Jr said. "He's a future Hall of Famer, he has broken all these records, he's a humongous draw and he's getting older. He has a few fights left in him. No telling who he might fight and then might retire.
"I don't really think it's a passing of the torch, but it is a huge resume and crossover fight because Pacquiao's a really big name, he's a crossover fighter and he's an icon in the sport. Just to get that fight with him and beat him that would be kind of a passing of the torch in that sense."