Paulie Malignaggi set to debut in Bare Knuckle Boxing Championship in June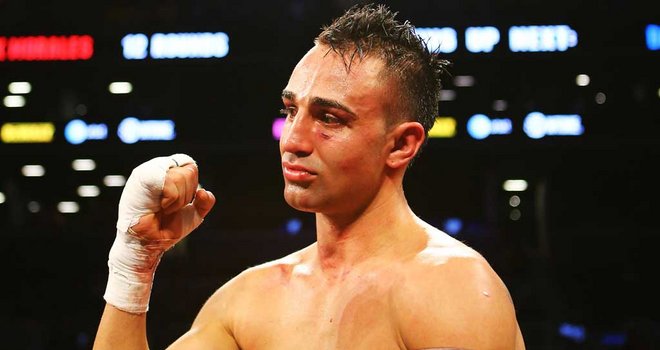 Former two-division world titleholder Paulie Malignaggi will return to competitive fighting two years after retiring following a 16-year pro boxing career.
But the 38-year-old isn't returning to boxing. Malignaggi has signed a two-year contract to compete in the Bare Knuckle Fighting Championship with his first bout reported to take place in Manchester, New Hampshire in June.
The BKFC is essentially fought under standard boxing rules without gloves and the knuckles fully exposed.
"I didn't have a lot of desire to come back and box, so something had to tickle my fancy. This did," Malignaggi told ESPN.
"This is thinking outside the box. Before boxing I was in a lot of street fights. In a street fight you're wearing your bare knuckles. This is sort of similar to a street fight, but I can use my boxing skillset.
"When I look at BKFC there's a niche there and money to be made and a vacuum in talent, and I feel if I get in there there's a lot of damage I can do."
Malignaggi, who will train and compete in BKFC between his duties as Showtime's boxing analyst, admitted he has some concerns about his troublesome hands that restricted him to just seven knockouts in 44 professional boxing contests.
"BKFC is very similar to boxing, mainly boxing rules, and I like my style in these fights," Malignaggi said.
"I feel like I have a lot of advantages. Yeah, you have to worry about your hands, but this sport is gaining popularity and growing little by little. A guy like me is exactly what the doctor ordered.
"They needed a boxer with a name, and I have a name and I can fight. Once people do see it and get a look they will like it, and I can bring more eyeballs to the sport.
"I've been signed up to bring more attention to the sport, and I can do that and I can make a name for myself."