Errol Spence vs. Mikey Garcia Hits Dallas – Why This is a Special Fight for Boxing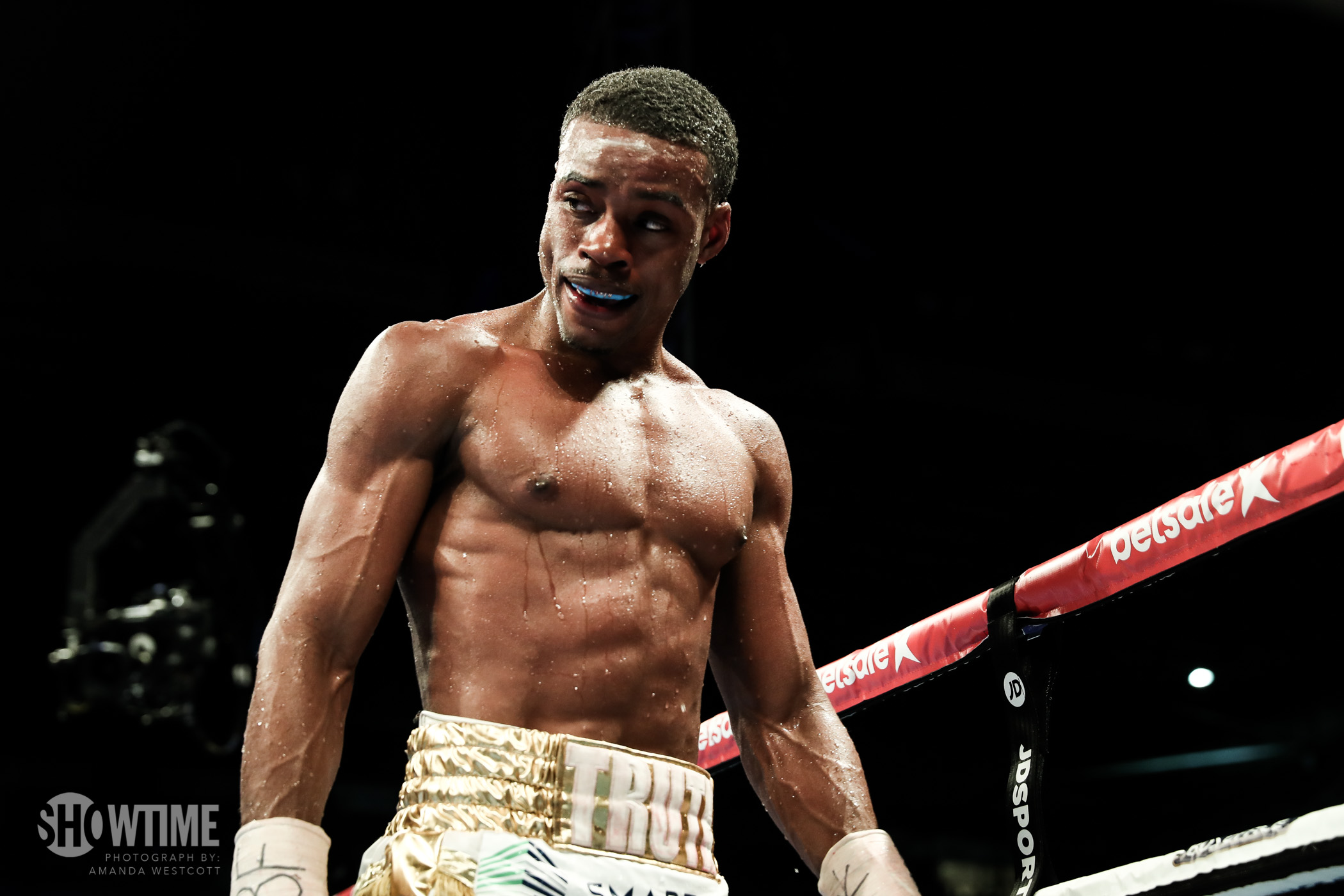 There is no denying that Mikey Garcia is a special fighter, one of the best in the sport. But when he began showing his interest last year in a fight with IBF champion Errol Spence Jr., people didn't really know what to think.
Spence is in the prime of his career and simply put, he is much bigger and physically stronger than Garcia, who is a four-division champion and the reigning WBC lightweight champion. Some scoffed at Garcia for using Spence's name to hype his resume, and while other praised him for wanting such a fight, they realized the danger the Riverside fighter was going up against.
It's true that Garcia has competed as high as the junior welterweight division, where he defeated Adrien Broner and Sergey Lipinets in back-to-back matches in July of 2017 and March of last year. In both fights he used his boxing ability to capture unanimous decision victories, with the Lipinets win award him a title in a fourth weight class as he captured the IBF title.
But Spence is a different kind of monster and is just now hitting his prime. Looking at Spence's frame, you could realistically see him moving up in weight a few more classes at least, as he has called for future showdowns with the likes of Canelo Alvarez and Gennady Golovkin. So how in earth could a fight with Garcia, whose ideal weight appears to be 135 pounds, be competitive?
Well, boxing in the sport are beginning to understand why this could be a special fight. From the minute this contest was officially signed and announced, up until this point, many people have really begun to give Garcia a chance. Boxing fans can visit BetStars nj to find the best wager on this exciting bout.
From my end, I can understand the reasoning, and there are three key reasons that stand out to me.
Experience
If you are looking for an edge in championship experience, it certainly has to go to Garcia, who captured his first title in January of 2013 with a technical decision over Orlando Salido. Garcia has gone on to compete in a total of seven championship bouts, compared to just three for Spence, who was his first and only title in May of 2017 by stopping Kell Brook in the eleventh round.
Spence has made two successful defense of his belt, halting Lamont Peterson just after the seventh and stopping over matched Carlos Ocampo in the first last June. Garcia is 39-0 with 30 knockouts while Spence is 24-0 with 21 knockouts. Garcia has also been the 12-round distance four times in his career, something Spence has yet to do. And the competition on Garcia's end has been clearly better, as he holds wins over Broner, Lipinets, Orlando Salido, Robert Easter, Juan Carlos Burgos, Roman Martinez, Juan Manuel Lopez, and others.
Ability
Neither man has faced an opponent like the other, as if often the case when we get to this level, but you have to wonder how Spence, who is a patient, flat-footed fighter, will deal with the movement of someone like Garcia.
Garcia has shown us many times that he is perfectly content on boxing his way out of trouble, boxing his way towards victory, and using his boxing abilities to control long stretches of many fights. Mix his movement in with some sharp counter-punching and you can understand why it's not out of question to assume that Garcia will be able to have success scoring on Spence.
IQ
Boxing IQ can be a rare thing in the sport, as not every fighter has it, but Garcia certainly does. It's almost as if there are no wasted movement with him. He is very economical with his timing and delivery of punches, and that always allows him to be in tremendous shape as the fight goes forward.
Garcia has great vision in the ring and he has a way of seeing things unfold up in the squared circle. Make no mistake, this is certainly a dangerous opportunity for him, but if there is a fighter in the sport who can move up two weight classes and challenge one of the game's top champions, it appears to be Mikey.