Could Errol Spence vs. Manny Pacquiao be coming our way next?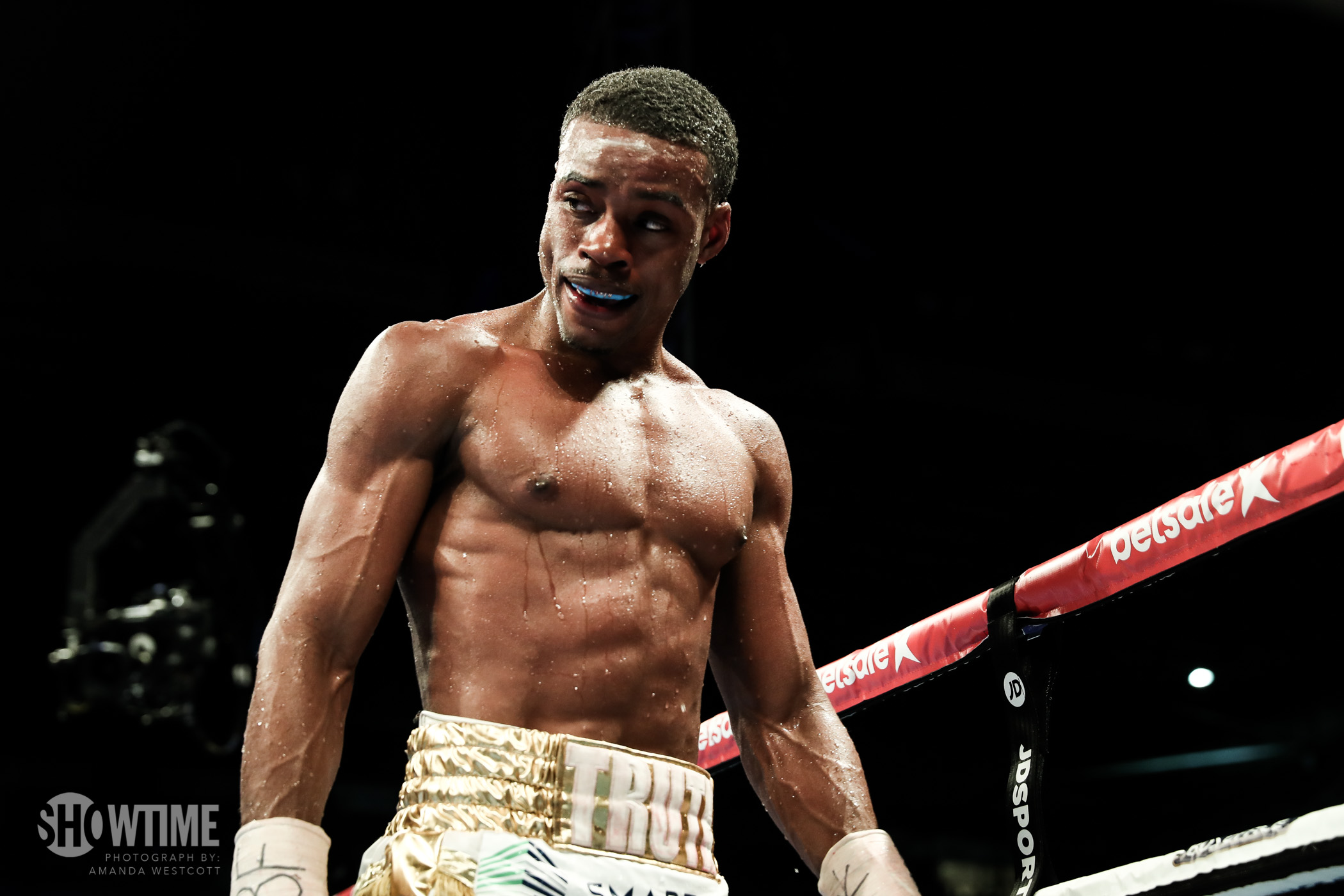 Last night we were witness to a dominating performance from IBF welterweight champion Errol Spence Jr., who clearly shut out four-division world champion Mikey Garcia over 12 rounds. The action took place from AT&T Stadium just outside of Spence's native Dallas, Texas.
From round one on it was pretty much a clinic, as Spence used his boxing ability to jab his way through Garcia's guard while often catching him with powerful lefts to the body. In closed quarters, Spence's advantages in strength were apparent. Garcia, meanwhile, was never able to get his offense going.
Scores after 12 rounds read in Spence's favor, 120-108 twice and 120-107. Spence was increasingly dominant as the fight reached the late rounds. To his credit, Garcia stood up to a tremendous amount of Spence's heavy blows.
"The motivation fighting in front of my hometown crowd made me feel great," Spence said afterwards. "These people have supported me since day one and I wanted to put on a good performance for all of them."
Spence took criticism towards all of the people who picked against him before the fight and used it as motivation.
"Throughout training camp, a lot of commentators thought he was too smart and I couldn't box as well as him," said Spence. "I showed I can box and I can move my head if i want to. The game is to be smart, its the sweet science. I had the size and reach advantage, so why not use it to take away the jab? It's a weapon for me and it takes away one of his weapons."
One thing Spence did was make sure to give Garcia his due respect for moving up in weight to accept such a challenge.
"I give Mikey Garcia all the credit for taking this fight," said Spence. "Mikey and I put on a great show in front of all these lovely fans. I respect him so much and I appreciate him for stepping up."
Garcia was obviously disappointed in having suffered the lone loss of his professional career, but gave an honest assessment of the action.
"He came out here with a good game plan and kept the distance at his favor," said Garcia. "I couldn't get my rhythm going and he did what he had to do. I tried to make adjustments and he kept executing."
Now the attention turns to Spence's next fight, which may already be in the works. Spence claims he would love to face off with living legend Manny Pacquiao, who was ringside for the action.
Pacquiao is 40 years old now, but coming off of a dominant victory over Adrien Broner in January. Before that, Pacquiao steamrolled through Argentina's Lucas Matthysse to capture the WBA title he now holds.
It still would be an exciting matchup, and the proud champion from the Philippines seems open to it. Pacquiao was in Dallas last night and expressed that he would love the opportunity.
"Yes, why not?" said Pacquiao. "We'll give the fans a good fight. I'm so happy to be here in Dallas and I hope I will be back here soon."