Insights from ExamSnap: How to Become a Cisco Certified Professional?
The Cisco certifications are some of the top credentials in the world of IT. If you are looking to pursue a successful career in this industry, it is imperative that you consider earning a couple of certificates. In case you are wondering how you can become a Cisco certified professional, this article explains a step-by-step guide of the process. In addition to this, we take a look at how you can prepare for the different exams involved with the effective resources available at ExamSnap.
So, how can you become Cisco certified? What are the prerequisites for pursuing the certifications? How can you prepare for your exam to ensure your success at the first attempt? Let's explore the world of Cisco certificates and how you can become a certified professional. For the purpose of this article, we will focus on the most popular credential offered by Cisco, which is CCNA.
Overview of CCNA certification requirements
Before taking up a certification path, it is crucial that you understand what it entails and what are its prerequisites. If you are preparing to pursue a certification path with Cisco, there are some basic requirements that you should meet. When it comes to the required degree level, you might be relieved to learn that acredential doesn't require any degree. However, if you are planning to take up an IT role in an organization, you might want to consider having at least a bachelor's degree in addition to your certificate. This is usually the preference of employers.
So, what bachelor degrees are more likely to pursue the CCNA certification? The individuals with computer science, engineering, or information science can easily flow in line with the certification content. This does not mean that other bachelor degree holders cannot pursue this credential. However, before you take up any certificate, it is essential that you understand its content. You should also be certain that you have what it takes to study and pass the exam.
In terms of skills, it is important that you have some core skills, which include organizational, documenting, communication, analytical and customer service. In addition to this, you should be familiar with Cisco and Microsoft Office Suite. You should also have the ability to troubleshoot and use industry specific tools, such as routers, switches, and server hardware. A professional with the CCNA credential can earn an average of $77,810 per annum.
When it comes to preparing for the certification exam, there are many resources available at your fingertips. ExamSnap offers a wide range of resources, especially exam practice questions, which will help you have an effective exam preparation.The professionals working as network system administrators and computer support specialists will benefit greatly from earning the Cisco certification.
Cisco has five different levels of IT certifications spanning the entry-level credential to the architect one. For many individuals, starting at the entry level is usually the best as it prepares them with the comprehensive knowledge of what is to be expected at advanced levels. Using the ExamSnap resources will also equip the candidates with the knowledge of the certification content as well as prepare them for the exam.
How to become Cisco certified?
So, what are the steps involved in becoming a Cisco certified professional? Let's look at this in detail.
Attain the Entry-Level Certification
If you are just starting out in the IT industry and you want to pursue the Cisco certification path, the first step is to achieve the entry-level credential. Although this is not a prerequisite for earning CCNA, earning CCENT is a great starting point to begin your certification path. The Cisco Certified Entry Networking Technician (CCENT) is an entry-level certificate and it is obtained by passing a single exam, 100-105 ICND1. It is important to mention that this test is also the first exam that the candidates pursuing Cisco Certified Network Associate (CCNA) will write before proceeding to other certification tests. After passing ICND1 (Interconnecting Cisco Networking Devices), you will attain CCENTand this puts you on the right track to achieve more credentials under the Cisco certification program.
Prepare and Write the CCNA Exam
After passing your ICND1 exam and earning the CCENT certification, the next step is to pursue the CCNA certificate. To earn this credential, you are required to pass another exam, 200-105 ICND2. This is the second part of the exam to become CCNA certified. There are numerous resources that are available for your exam preparation. You can choose to go through the route of self-study where you use book resources and practice tests to prepare. You can also choose to participate in training programs such as on-site classroom training, concentrated boot camps, or online courses. You can explore the numerous study materials available at ExamSnap for your preparation. This platform offers a wealth of resources, including exam questions; braindumps, training courses, and numerous exam tips and tricks that will engender effective study and success in your certification test.
When it comes to taking the exam, the candidates are required to register online and take it at any authorized test centers. It is recommended that you register for your exam at least six weeks ahead of your actual exam date. You are expected to complete the written test within two hours. In case you don't want to go the route of writing ICND1 first, you can take a combined exam that covers both ICND1 and ICND2, 200-125 CCNA.
Before you attempt the certification exam, it is recommended that you develop competence in routing concepts, LAN switching, and networking fundamentals. The CCNA certificate is valid for a period of three years after which you are required to recertify. This means that you retake the certification exam or pass a specialist test, or complete a more advanced certification level.
Pursue the Specialist Certifications
The Cisco credentials validate the skills and knowledge of candidates on specific areas of content. For CCNA, your competency will be validated based on your ability to build, troubleshoot, and maintain routing and switching of a medium sized network. Apart from the certificate for supporting the basic networks, there are four other special certifications under CCNA, which include Service Provider, Security, Voice, Wireless, etc. You might want to consider a specialty path for your credential along the way.
Read more articles about: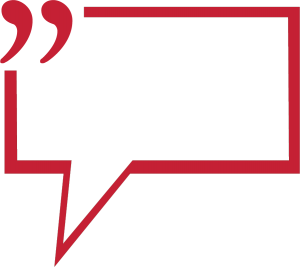 Click Here, If you wish to add a COMMENT to the above article or any of the Ringnews24 boxing articles.