Geovana Peres title defence in October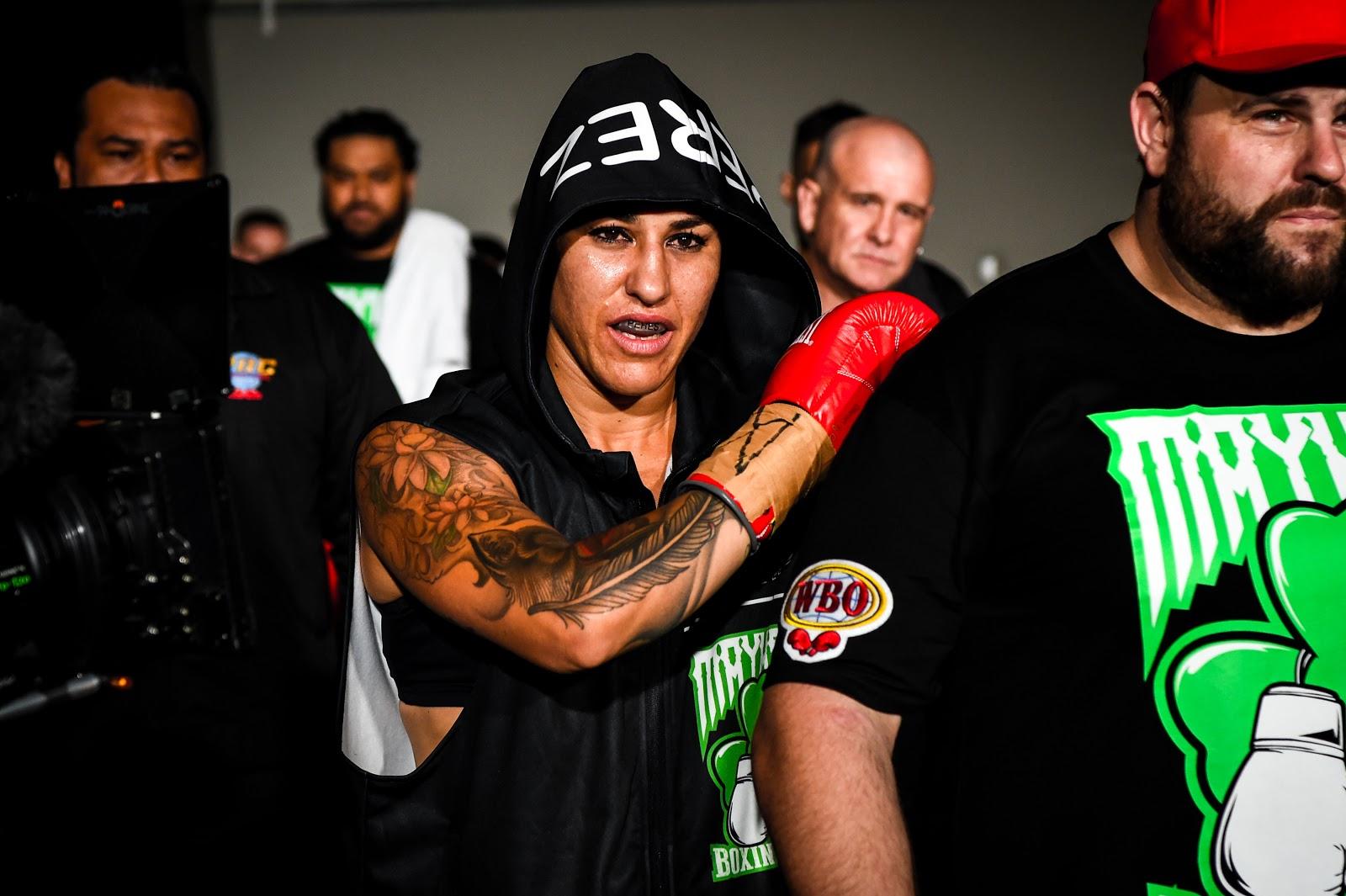 Negotiations have officially started for Geovana Peres first WBO World title defence. Bruce Glozier of Glozier Boxing has started preparations for the event which is expected to happen in New Zealand Spring this year.
Brazilian born New Zealand Geovana Peres, won her WBO World women's light heavyweight title on 30th of March this year against another New Zealander Lani Daniels. She won the bout in dominating fashion and is now wanting to defend her title as soon as possible.
Terry Batchelor her trainer/manager has given her a couple of weeks off from training to recover from the fight, however, she will be returning back to training this week. "Geovana has a style that can upset anyone in the women's boxing division and we are working towards showing the world that" Said Terry. He describes Geovana as the Jack Dempsey of women's boxing, especially with her aggressive fighting style and exceptional punching power.
Not a lot of details have been released about the title defence apart from that the opponent is an international opponent, the fight will happen in Auckland, New Zealand and the event will be televised live instead of it being prerecorded and broadcast later in the week like the last event.
On a side note, Geovana Peres has been invited to meet with the Mayor of Auckland Phil Goff, so he can offer his congratulations for the major World title win last month.
As for her former opponent Lani Daniels, she is now currently working on dropping down to the Middleweight division. This will come easy for her as she weighed in technically as a Super Middleweight when she for Geovana Peres for the Light Heavyweight title.
Lani Daniels is expected to be on the Geovana World title defence undercard, but before then she will be fighting either in June or July with a special event yet to be announced.