Rances Barthelemy knows what is at stake in Robert Easter fight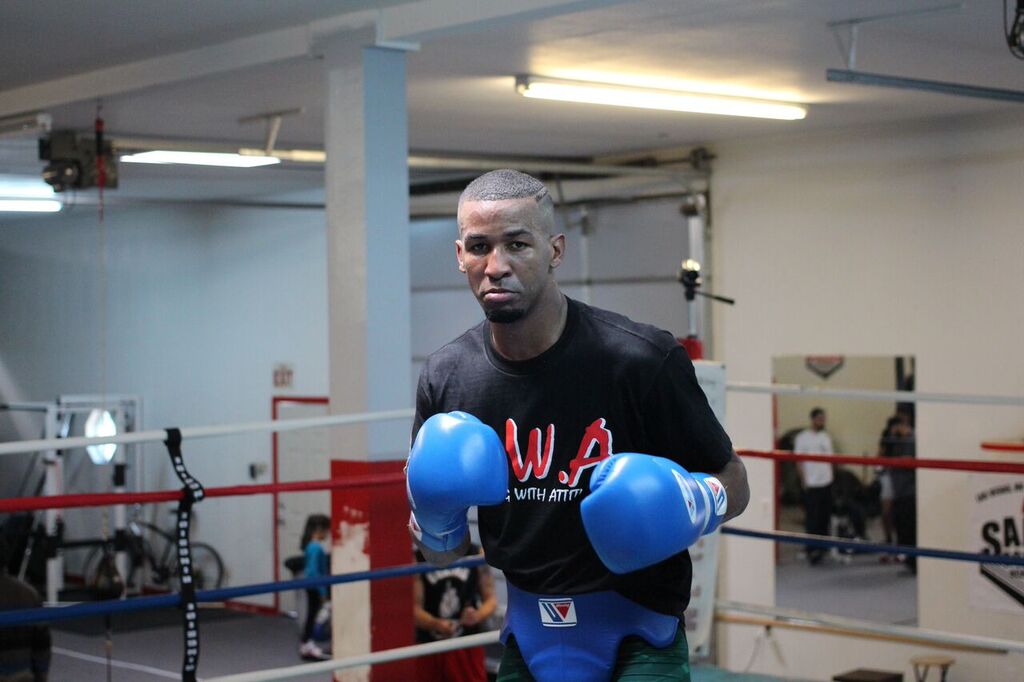 On Saturday, April 27th, live on SHOWTIME from The Chelsea inside of The Cosmopolitan of Las Vegas, former two-division world champion Rances Barthelemy will return with a very stiff test in front of him. Barthelemy will be meeting former IBF lightweight champion Robert Easter Jr. For a version of the vacant WBA lightweight title in the main event that evening.
The last time both Barthelemy (27-1, 14 KO's) and Easter (21-1, 14 KO's) fought for a title, they came up short via decision. Rances faced off with Kiryl Relikh in a rematch for the vacant WBA junior welterweight title while Easter was soundly outpointed by WBC champion Mikey Garcia this past July, dropping his IBF belt in the fight.
The two men are in positions where they must win to move forward and the Cuban-born Barthelemy knows what is at stake.
"The key thing for me to get back to the top, is to get back to my roots," Barthelemy said during media day in Las Vegas. "It's about using what made me a champion and getting back to that. We've gone back to our Cuban roots in training with Joel Casamayor and left any distractions behind. You'll see all of that in my performance on Saturday night."
The two men are similar in frame, tall and lanky, and Barthelemy offered up his assessment of his opponent.
"Easter and myself are both on the road to redemption coming off of our first defeats," said Barthelemy. "I expect the same Robert Easter Jr. that I've seen on tape. He comes forward and tries to fight it out. There's nothing overly impressive about him to me."
Easter is known for challenging himself vs. the top dogs of the division and he is a boxer-puncher who isn't afraid to fight.
"I'm ready for whatever Robert Easter Jr. Wants," Barthelemy countered. "If he wants a war, we'll have a war. Everyone knows I've never backed down, but I'm going to win this fight with the intelligence that made me a world champion."
Former champion Joel Casamayor had a prolific run as a fighter and he is now guiding Barthelemy. Rances says the two men simply have a rhythm together in the ring.
"Casamayor comes from the same streets as me, he knows my style, how I think and how I need to work," said Barthelemy. "We identify with one another a lot so we don't have to confront each other. With a simple look, I know what he's trying to tell me. Between him and my brother, Yan, I feel blessed to have two Olympians in my corner."
Barthelemy, at age 32, is moving down in weight for this fight from 140 to 135 pounds. That is not always easy to do when you are a veteran but he has all the motivation he needs right now.
"To the Cuban people, this will be my best fight and and a strong performance for the Cuban boxing community. I'm going to focus and work hard like us Cubans always have since we were born. I had to grow up through hardships and I've worked to show that anything is possible coming from Cuba."