Williams vs. Hurd, post-fight analysis and aftermath.
The story of the fight
As Boxing fans, we sometimes get the chance to play witness to some of the most inspiring and special displays of athleticism, courage, determination, and character one could ever hope to see in sporting events. Tonight, May 11th, 2019, was one of those nights in EagleBank Arena in Fairfax, Virginia. These fights are the kind that make you remember why you fell in love with the sport of boxing in the first place. Of course, the fight I'm talking about was the IBF, IBO, and WBA Super-Welterweight title-unification fight between Jarrett "Swift" Hurd of Accokeek, Maryland, and Julian Williams from the mighty, fighting city of Philadelphia, Pennsylvania.
This fight had a little bit of everything in it. You'd be hard-pressed to find moments in the fight where punches weren't being thrown, as both boxers were intent on keeping a high pace. It was an elite-level championship fight in one of boxing's most competitive weight classes. You'll never hear me say a bad word about Jarrett Hurd. He came into this fight as the proud owner of an impressive 23-0 record, with 16 knockouts, performing in his fifth World Title bout. He was the defending champion, he was making a good name for himself in the sport, and there's a good reason why. Hurd is a flawed champion; that's the straight truth. But most of the time his pure toughness, power, comfort in the pocket, and unreal pace is enough to erase his mistakes and grant him the victory over fighters who you'd generally peg as the better boxers.
Hurd was coming off solid wins over top fighters like Tony Harrison, Austin Trout, and Erislandy Lara. The latter being a scintillating war that saw Hurd drop Lara in the 12th round of a hotly contested bout to score a close, but mostly clear-cut, split-decision victory. Yes, that's right. Hurd was able to make a fight with Erislandy Lara, a largely defensive fighter, into a fight-of-the-year contender. That's the style Hurd brings to the ring. He's a warrior and a throwback fighter. He gets inside, takes punishment, rolls with the punches when he can, and breaks you down with short body shots, blistering uppercuts, and volleys of hooks. He was the overwhelming favorite to defeat Julian Williams, a fighter who had been destroyed in the fifth round of his first title fight three years ago against the much bigger Jermall Charlo.
Following the Charlo loss, Williams went on a four-fight win streak, beating lesser-known fighters like Joshua Conley, Ishe Smith, Nathaniel Gilmore, and Francisco Javier Castro. But none of those wins captured the imagination of the public or put Williams into the mainstream train of thought. He was going to have to wade through the fire that is Jarrett Hurd's constant pressure in order to do that. And boy did he. You see, Williams is a born and bred Philadelphia fighter. And it just seems fitting that if anybody was gonna march in and beat a warrior like Hurd at his own game, it was gonna be a fighter from Philadelphia. The city has a reputation in the sport of boxing. From Joe Frazier to Meldrick Taylor, Ivan Robinson, and Bernard Hopkins, the city is known for producing blood-and-guts warriors with the athletic talent to win World Championships, and the heart to stand toe-to-toe with a Grizzly Bear.
Julian Williams showed all those things tonight as he put on a career-best performance to take the IBF, WBO, and WBA titles from Hurd, provide the fans with a bloodcurdling, fight-of-the-year contender, and forced us to acknowledge his elite status. From the offset, it was clear that Williams was the more athletic fighter. His hand speed was apparent, his footwork and head-movement were on point, and his combinations were finding their mark on a champion who's head movement is known for being a bit lackadaisical. Williams got off to a fast start, dropping Hurd in the second round to show that he had the power to rock Hurd and the physicality to bully him around the ring. Williams was having success using his cute boxing and angles. But knowing Hurd's style, everyone was aware that this would eventually become a fight of attrition. Hurd forced that type of fight. It's impossible for his opponents to avoid his attack unless they are content to be on their toes all night. I repeat—all night.
Despite the knockdown, Hurd continued to press, having success with volumes of punches and getting Williams' respect with some hard shots. Williams responded to Hurd by throwing down the gauntlet the only way a true Philly fighter knows how—by gritting down on the mouthpiece and waging war in the pocket. The difference in the fight was Williams' ring generalship. When he was on the outside he controlled the fight with his footwork, a sharp jab, and cute counterpunches. When he was on the inside in the pocket, Williams showed himself to be the more well-schooled when it came to creating distance and seeing the opportunities for short shots between Hurd's punches. Both fighters showed heart, guts, inspiring athleticism and true championship spirit. In the end, Williams came away with the upset unanimous decision win. Official scores were 116-111, 115-112, and 115-112. It was a win that Williams earned with his cleaner punching and ring generalship.
What the results of this fight mean for the Super-Welterweight Division
Both fighters' stock goes up in a fight like this, because boxing needs fighters like these true warriors to keep it going. But for Williams especially, he has now made himself a hot commodity in a division loaded with talent. Fighters like Jaime Munguia, Kell Brook, Jesse Vargas, Erislandy Lara, Dennis Hogan, and Erickson Lubin populate the Super-Welterweight division. There are interesting fights to be made for both Hurd and Williams going forward, and a potential rematch between the two is never out of the question given the nature of their back-and-forth battle. Either way, the world played witness to an absolutely fantastic night of championship boxing! We can only hope that the rest of 2019 can provide us with more high-profile fights like this one.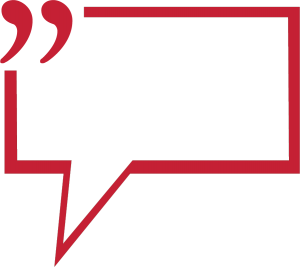 Click Here, If you wish to add a COMMENT to the above article or any of the Ringnews24 boxing articles.