Smiley vs The Busta confirmed for New Zealand title
Navosa "Smiley" Ioata will be taking on Lance "The Busta" Bryant on June 15th at ABA Stadium in Auckland for the vacant Pro Box New Zealand Cruiserweight title.
Tuvalu born boxer Navosa Ioata never had an amateur career, he began his career in the corporate division. After showing some great potential he turned pro in 2015. Smiley as everyone calls him due to him always Smiling, had a great start to his career with a TKO against Efu Taalili. His second bout, however, was a controversial loss to Zane Hopeman by Majority decision. It was controversial when Smiley knocked Zane down when he was sitting on the ropes but the referee did not rule it a knockdown. The rest of 2016 he went on to win three times in a row against Ratu Dawai, Vaimoli Ioelu and Salo Ben Vui.
In 2017, Smiley was forced to take a hiatus from boxing for a year, which made people think he was in early retirement due to work obligations as a Crane operator at the Auckland Ports. He returned in 2018 with a knockout win against Avefu'a Iakopo Jnr. His next two fights were tough battles with Australian boxers former Olympian Jason Whateley and New Zealand born Australian Floyd Masson. He lost both fights by points but he made both boxers work for them, especially breaking one of the boxers ribs. In 2019, Smiley got the opportunity to fight on the Geovana Peres vs Lani Daniels WBO World title undercard. Not only did he fought Thomas Russell, but he knocked him out in the last minute of the last round. Smiley fights out of Mayhem boxing, trained and managed by Terry Batchelor and sparring partner to now the WBO World Light Heavyweight champion Geovana Peres.
His opponent, born in Masterton and from the small town of Paihiatua in the Manawatu region, the 38-year-old veteran Lance "The Busta" Bryant. Unlike Smiley, Bryant had an amateur career. He won multiple National titles from Junior to Elite level. He made his debut back in 2014 with three straight wins in a row. He took part in three professional super 8 tournaments which he reaches quarterfinals in the 1st, semi-finals in the 2nd and finals in 3rd tournaments. In those tournaments, he defeated former IBF Australasian, IBF ranked boxer Joseph Kwadjo and former Queensland champion James Porter. In 2016 he went on to become New Zealand National (NZNBF version), IBO Asia Pacific and WBF Oceania cruiserweight champions. In 2017, he defeated Aaron Russell for the IBO Oriental-Oceania Cruiserweight title, which was a big achievement as Aaron Russel defeated three other New Zealanders before taking on Lance Bryant.
In 2018, Bryant won the Pro Box New Zealand cruiserweight title against Thomas Russell, giving him his Second New Zealand title and fifth overall Professional boxing title. However, in that fight against Thomas Russell, he sustained a serious injury to his arm which required surgery. Despite the injury, after all of his wins, titles and success he had between 2016 – early 2018, Bryant managed to get himself ranked in top 50 in the world on Boxrec. Unfortunately, the rest of 2018 did not end well for Bryant as he lost to Blake Caparello, Nikodem Jezewski and David Light, which means he lost all of his titles that he earned. Now Lance Bryant gets one more chance to build his career and one more shot at the New Zealand title.
The undercard of the evening will feature the rematch between Diane "Wahine Toa" Beazley and Ashley Campbell. These Waikato women boxers fought last weekend in front of a sold out crows at Lake Karapiro. It was a historic moment as Diane Beazley who was the pro debut boxer, became the for New Zealand born Professional boxer in the LGBT Community. It was a close bout but Ashley Campbell went home with the win. Beazley thought she could beat Ashley with better preparation and called her out for a rematch, which Ashley gladly accepted.
The other two undercard fights will be the returning Robert "The Butcher" Berridge taking on an opponent yet to be confirmed and Heavyweight fight Conrad "Friday the 13th" Lam vs Semisi Kalu.
Red Line Combat Academy, Mayhem Boxing and Rainbow Boxing New Zealand Presents
Mid Year Fireworks
The Busta vs Smiley
June 15th at ABA Stadium in Auckland
Main Event Crusierweight 10 x 3
Lance Bryant vs Navosa Ioata
For Pro Box New Zealand title
Light Heavweight
Robert Berridge vs TBA
Heavyweight 4 x 3
Conrad Lam vs Semisi Kalu
Women Heavyweight 4 x 2
Ashley Campbell vs Diane Beazley
Corporate fights TBA
Tickets are on Sale now
Presales GA $45
Door Sales $55
Tables include food and drinks for 10 people
Gold Tables $2500
Silver Tables $2000
For more information or to purchase a ticket/table message
Vasco Kovačević 021733596
Terry Batchelor 0212366163
Benjamin Thomas Watt 02108679097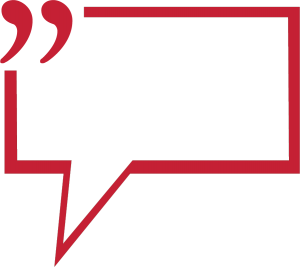 Click Here, If you wish to add a COMMENT to the above article or any of the Ringnews24 boxing articles.