Bob Arum reveals why he wants to keep Terence Crawford away from pay per view until it's time to fight Errol Spence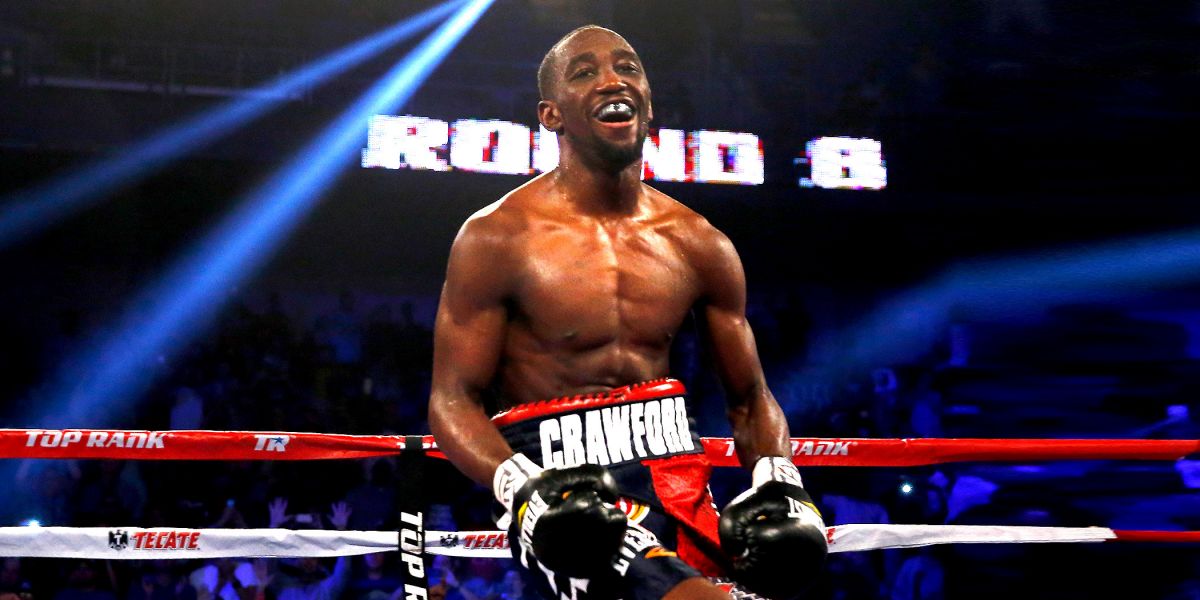 There is no doubt that Terence Crawford is a special fighter. Crawford, the WBO welterweight champion, is undefeated and ranked in the top three on most people's pound for pound lists. He has yet to find a rival to really test him and is now entering a phase in his career where he is only after the biggest fights possible.
This past April 20th, Crawford handily defeated former champ Amir Khan via a bizarre sixth round TKO in New York. Crawford scored a knockdown in the first round before a low blow in round six had Khan on the canvas and unable to continue.
What's worth note of Crawford vs. Khan was the fact that it was on ESPN pay per view. By all reports, the fight did around 150,000-180,000 buys, which was far from a huge success.
So striking were those numbers that Bob Arum, Crawford's promoter and the CEO of Top Rank, is insisting that he doesn't want to put his star fighter up against anyone on pay per view, uncles it's Errol Spence Jr. Former champion Kell Brook's name has been in the mix for a foe for Crawford, but Arum doesn't see it as pay per view worthy.
"I don't know," Arum said during an Everlast "Talkbox" podcast. "Kell Brook, having seen how much money we paid Khan to do it on pay-per-view, I don't want to put Terence on PPV again until he fights Errol Spence."
Top Rank has an exclusive output deal with ESPN, and Arum believes that putting the fight on regular cable would bolster the numbers.
"Again, if it's on pay-per-view, it's a relatively limited audience," said Arum. "If it's on ESPN, it gets maybe a couple million people or more watching. I think we owe that to Terence and that's what we're gonna do, have him fight in Omaha or Lincoln this fall."
To make a fight with Spence for his fighter, Arum would have to negotiate with advisor Al Haymon, something he hasn't done much of in the past. Arum is still optimistic the fight could get made this year.
"It takes two to make a fight, so I had hoped that we could do the fight this year," Arum said. "I know they haven't announced another fight for Spence, so maybe it can happen this year. But if it doesn't, Terence is going to go ahead and fight in Omaha or Lincoln, Nebraska this year and then we'll do the Spence fight next year."
Arum can tell the iron is hot and wants to strike as soon as possible.
"But we wanna do that fight right away, Terence does, I think Spence wants to do it, but we have to get Haymon to agree," said Arum. "We're prepared to do a 50-50 deal. Somebody said, well Spence was saying he wants more money. We can solve that in two seconds: 45-45, ten to the winner. We're willing to do that; we want to do that!"
Bold stuff from Arum but he will likely have to wait a little longer, as it looks like Spence has signed on to defend his IBF title vs. WBC champion Shawn Porter later this year.