Nathan Gorman rubbishes claims Daniel Dubois knocked out Anthony Joshua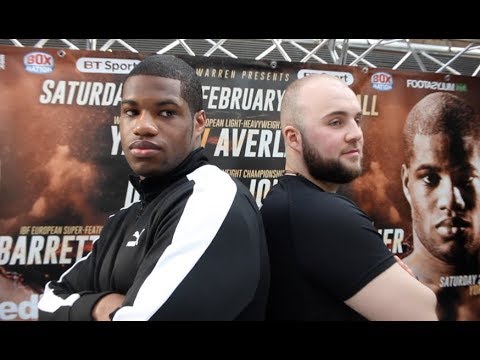 Nathan Gorman has questioned Daniel Dubois' claim he knocked out Anthony Joshua during a sparring session as an amateur.
Both Dubois and Gorman were in camp with Joshua at the Team GB gym.
But Gorman cast doubt on Dubois' claim, saying he never saw Joshua on the canvas.
"I never seen it. Unless I turned around for a split second and he was on the canvas. But I'm sure you'd hear a big man like Joshua fall on that canvas, but who knows?" Gorman told BT Sport.
"The story sells if you knock out the heavyweight champion of the world, and obviously the knockout reel – so he is going to sell."
Gorman 16-0 (11), who will clash with Dubois 11-0 (10) at London's O2 Arena this Saturday for the vacant British heavyweight title, believes he is the more advanced fighter of the pair.
"I'm a completely different fighter now and so he is he," he said. "We're both professional and we've matured. I never dropped a round.
"I was up there for three years and we'd probably do maybe six to eight to ten rounds a day.
"You're building up a lot of rounds there, two to three hundred rounds. I never lost a round.
"In that factor, as a fighter, you can gain a lot of confidence and you can have your confidence dented.
"Daniel knows deep down, in his own heart and mind, what I'm like in that ring. He'll know that going into the fight."