The Past Week in Action 3 December 2019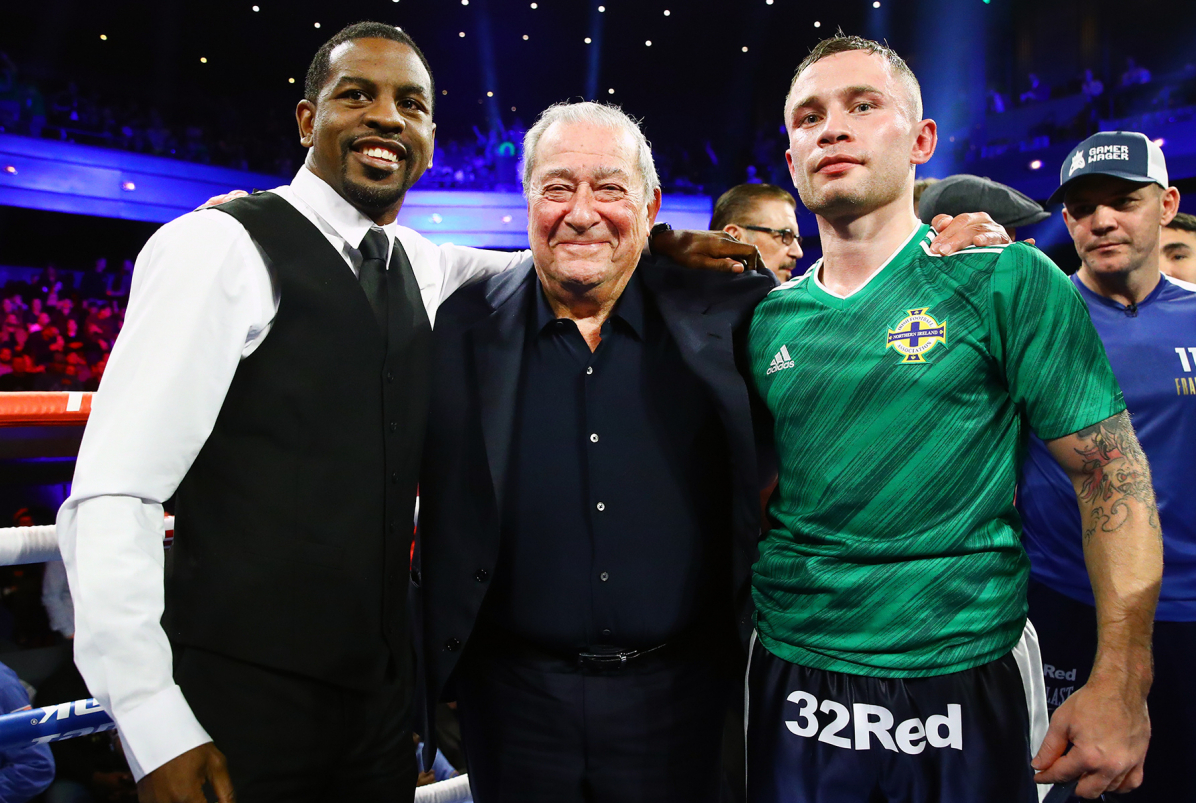 The Past Week in Action 3 December 2019 
Highlights:
-Alex Besputin wins the vacant secondary WBA welter title with unanimous decision over Radzhab Butaev
-John Riel Casimero stops Zolani Tete in three rounds to win the WBO bantam title
-Patrick Teixeira wins the vacant interim WBO super welter title by outpointing Carlos Adames
-Carl Frampton and Oscar Valdez score wins at super featherweight
WORLD TITLE SHOWS
November 30
Birmingham, England: Bantam: John Riel Casimero (29-4) W TKO 3 Zolani Tete (28-4). Super Feather: Anthony Cacace (18-1) W PTS 12 Sam Bowen (15-1) . Welter: Chris Jenkins (22-3-3) TEC DRAW 4 Liam Taylor (21-1-1). Super Middle: Lerrone Richards (13-0) W PTS 12 Lennox Clarke (19-1-1). Super Light: Sam Maxwell (13-0) W TKO 7 Connor Parker (12-1).
Casimero vs. Tete 
In an upset result Casimero becomes a three-division champion as he floors Tete twice and stops him to win the WBO bantamweight belt.
Round 1
Casimero took  the first. He was circling Tete then darting in with quick attacks scoring with rights to the body and then getting out before Tete could counter. Tete stuck to his right jabs but was coming up short.
Score: 10-9 Casimero               
Round 2
Casimero continued to circle Tete in this one but Tete was anticipating Casimero's attacks and the challenger was unable to score. Tete ended the round connecting with a couple of jabs and a left hook that got Casimero's attention.
Score 10-9 Tete                            TIED 19-19
Round 3
Casimero was fired-up at the start of the round piling forward throwing punches. Tete stayed cool and Casimero then became a little more cautious. He then launched another quick attack and as Tete tried to duck Casimero connected with two hard rights to the side of the head. Tete slumped to his hands and knees. He was up at five but looked unsteady and after grabbing Casimero he slipped to the floor. When the action resumed Casimero drove Tete to the ropes .Tete bent over to avoid Casimero's punches but a couple landed and Tete tumbled face down on the canvas. He got up at six and convinced the referee he was able to continue but Casimero forced Tete to a corner and landed a couple of head punches with the referee quickly stepping in and stopping the fight. The 30-year-old former IBF light fly and fly champion was giving away 5" in height but his speed evened that out and his power did the rest. It seemed as if he might be about to hit the down slope after losing to Jonas Sultan (13-3) in 2017 but he took  ten months out and in April this year knocked out favoured Ricardo Espinoza to win the interim WBO title. Now he will be looking for a unification fight with Naoya Inoue although an all-Filipino contest with Nonito Donaire would be big. Tete, 31, was making his sixth defence of the WBO title but due to injury was having his first fight for 13 months. He will recover from this shock and still has a part to play at bantam or perhaps even super bantam.
Cacace vs. Bowen 
Cacace lifts the British title with points win over champion Bowen. The respective styles, southpaw Cacace boxing cleverly and Bowen pressing and looking to do damage on the inside melded to give an entertaining fast-pace twelve rounds, Cacace was on target with his jab over the first two rounds and already there were signs of some swelling around Bowen's left eye. Bowen did some good work in the third with left hooks to the body and rattled Cacace with a left and looked to also have taken the fourth. Cacace had a good fifth. He was constantly switching guards and stood and traded punches and was more accurate and then Bowen lost a point in the round for being dangerous with his head but rebounded to outscore Cacace in the sixth. The fight swung to Cacace again as he took the seventh and eighth only for Bowen to up his pace and take the ninth. The tenth and eleven were close with the more accurate punching of Cacace just giving him the edge. With the point deduction Bowen may have felt his title was slipping away and he attacked hard in the last but was wild at times whereas Cacace picked and place his punches better. Scores 115-113 twice for Cacace and 115-112 for Bowen.  Cacace lost his unbeaten tag in his 16th fight when he was beaten on a close decision by Martin Joseph Ward for the British and Commonwealth titles in 2017. He was inactive in 2018 and had just one fight this year in February but no rust was showing. Bowen was making the second defence of the British title and he came so close to retaining it and will fight for titles in 2020 perhaps the British one again as this was close enough to merit a return match.
Jenkins vs. Taylor
Disappointing end to what promised to be an entertaining scrap as a cut brings a premature finish with Jenkins retaining the Commonwealth Boxing Council and British titles on a technical draw. Taylor settled quickly and looked to have edged the first round. That led to an exciting and entertaining second. Rights from Taylor shook Jenkins who went down on one knee under the fire. Jenkins was shaken but not finished and he banged back over the remainder of the round. They traded punches wildly with Jenkins getting the better of the exchanges. Jenkins began to get into his stride in the third and fourth working well to Taylor's body but Taylor was still very much in the fight. During the fourth a clash of heads opened a cut on the left eyebrow of Jenkins and the referee halted the action and asked the ringside doctor to examine the injury. It was decreed that the injury was too severe for Jenkins to fight on and as the fourth round was four seconds short of being completed it was ruled a technical draw. Jenkins was making the second defence of the British title and the first of the Commonwealth title. He has been plagued with cuts in his career but he retains his titles. Taylor had won his last ten fights and deserves another shot at the titles.
Richards vs. Clarke
Richards  retains the Commonwealth title and wins the vacant British title as he takes a split verdict over Clarke. The slicker southpaw boxing of Richards gave him the edge form the opening round. He was sliding jabs through Clarke's defence and then following in with straight lefts and hooks to the body. Clarke was hunting Richard but was too slow with attacks and Richards was able to slide around them with some quick footwork. Too often Clarke was getting in close but not letting his punches go and making it easy for Richards to score with a jab and some hooks and then get away before Clarke could counter. In the fifth it was the right jab and the straight lefts that were the scoring punches for Richards and it looked all too easy. Clarke's pressure began to pay over the second half of the fight. Richards was still finding gaps for his jab and straight lefts but was slowing and was being dragged into mauling, brawling phases. Clarke put in a big effort in the eleventh as Richards tired and he was stronger in the last but had not done enough to overtake the big lead Richards had established. Scores 117-112 and 116-113 for Richards and 115-113 for Clarke. Following his win over Tommy Langford in April that makes it two good wins on the bounce for Richards. Clarke came close but less than ten rounds of work in his three fights since April last year may have left him with some rust to shed over those early rounds.
Maxwell vs. Parker
Maxwell punches too hard in the end as fellow southpaw Parker puts in an admirable but vain effort to separate Maxwell from his WBO European title. Maxwell scored well early with left hooks but Parker took then and banged back with some good punches of his own stopping Maxwell in his tracks in the fourth with a strong combination. Maxwell was working to the body and was piling up the points but Parker took the fight to Maxwell in the fifth trying to drag Maxwell into a brawl and for a while Maxwell went off the game plan and slugged with Parker. Maxwell dominated the sixth and in the seventh he rocked Parker badly with a left to the head and launched a fierce attack that had Parker reeling and the fight was stopped. The Liverpool southpaw is a former English and British amateur champion and competed at the World and European Championships and took a bronze medal at the Commonwealth Games losing to Josh Taylor in the semi-finals. First defence of the WBO European title which has handed him a No 14 rating with them. Parker's 2019 experience consisted of just two four round fights so this was a huge step up in opposition for him.
Las Vegas, NV, Super Welter: Patrick Teixeira (31-1) W PTS 12 Carlos Adames (18-1). Super Feather: Oscar Valdez (27-0) W TKO 7 Adam Lopez (13-2). Feather: Carl Frampton (27-2) W PTS 10 Tyler McCreary (16-1-1). Super Light: Arnold Barboza (23-0) W KO 5 William Silva (27-3). Welter: Larry Gomez (10-1) W PTS 8 Brian Mendoza (18-1). Heavy: Guido Vianello (6-0) W KO 1 Colby Madison (8-122).
Teixeira vs. Adames 
In a stirring battle a bloodied Teixeira put in a strong finish to win the interim WBO title.
Round 1
Not a great deal of action in the first. Teixeira was moving smoothly and probing with his right jab with Adames prowling and looking to counter. Teixeira was quick enough to move away from Adames advances and did enough with his jab and a right hook late to take the round.
Score: 10-9 Teixeira
Round 2
It was a different Adames in the second as he piled forward getting under Teixeira's jab and scoring with hooks inside. Teixeira managed to get his jab working late in the round but Adames was still getting past the jab to score with rights.
Score:10-9 Adames                            TIED 19-19
Round 3
Adames was again pressurising Teixeira in this round. The Brazilian's jab had nuisance value but was not strong enough to keep Adames out. Adames was getting through with hooks and straight rights and Teixeira was under fire at the bell.
Score: 10-9 Adames                        Adames 29-28
Round 4
Adames continued to march forward. He was bobbing and weaving under Teixeira's punches and landing clubbing punches from both hands. Teixeira was connecting with jabs and straight lefts but Adames was shrugging them off and pounding at Teixeira inside. Teixeira was cut over his left eye and things were looking ominous for the Brazilian.
Score: 10-9 Adames                        Adames 39-37
Round 5
A better round from Teixeira. He was moving and firing rights and lefts at the advancing Adames. He still had to take punishment from hooks when Adames got inside but he kept firing lefts and rights at the advancing Dominican and did enough to take the round but was now cut under the right eye.
Score: 10-9 Teixeira                        Adames 48-47
Round 6
Adames was on the hunt again in this one and was loading up on every punch. Teixeira just could not keep Adames out or get away and was being forced to stand and trade and getting the worse of the exchanges.
Score: 10-9 Adames                        Adames 58-56
Round 7
For most of the seventh it was a dreadful round for Teixeira. Adames was forcing him back around the ring and he snapped Teixeira's head back with a series of uppercuts. Under that punishment and with his face covered in blood from the two cuts he was a sorry figure. Suddenly a right from Teixeira staggered Adames who moved inside on unsteady legs. Teixeira realised Adames was hurt and drove forward landing lefts and rights on an unsteady Adames and then sent him tumbling to the floor under a series of punches. Adames was up quickly but on shaky legs and luckily for him the bell went as the eight count was completed.
Score: 10-8 Teixeira                            TIED 66-66   
Round 8
Now it was Teixeira coming forward throwing punches as he tried hard to find a punch to put Adames away. He dominated the first two minutes of the round but then Adames showed he had fully recovered from the knockdown and was again connecting with some heavy punches but Teixeira did enough early to take the points in this one.
Score: 10-9 Teixeira                        Teixeira 76-75
Round 9
Neither fighter did a great deal of useful work in this one. Teixeira was dancing around Adames but just pushing out jabs with no power. Adames found it hard to track Teixeira down but he did what scoring there was ,
Score: 10-9 Adames                            TIED 85-85
Round 10
Adames also took this one. He was reaching Teixeira with long rights and working him over to the body inside, Teixeira was moving plenty and throwing plenty but mostly was off target in another low key round.
Score: 10-9 Adames                        Adames 95-94
Round 11
Teixeira needed a good round and he delivered it. Adames had slowed and Teixeira was bouncing punches off Adames and easily avoiding the lunging attacks of the Dominican. Over the last minute it was Teixeira coming forward and landing punches and Adames under fire and throwing very little back.
Score: 10-9 Teixeira                            TIED 104-104
Round 12
The fight was there for the taking and Teixeira took it. He was again firing rights and lefts through the guard of the advancing Adames until Adames went on the back foot effectively handing the round to Teixeira who was winging lefts and rights with little coming back from Adames as he danced his way to victory.
Score: 10-9 Teixeira                        Teixeira 114-113
Official Scores: Judge Tim Cheatham 116-111 Teixeira, Judge Julie Lederman 114-113 Teixeira, Judge Glenn Trowbridge 114-113 Teixeira
It was close but the gutsy Brazilian deserved victory for the way he came back from what looked certain defeat in the sixth to floor Adames and fight his way to victory. A second round stoppage loss against Curtis Stevens in 2016 saw Teixeira have only one fight in the next two years but he had put his career back on track with four wins. Adames let this one slip at the end but at 25 it is certain he will be back in contention and fighting for a title probably late in 2010.
Valdez vs. Lopez
Valdez gets the win but is given a much tougher time than expected and has to get off the floor before halting Lopez. Valdez put strong pressure on late sub Lopez in the first but once Lopez settled down he showed a sharp jab and rocked Valdez back with a straight right. Valdez was pressing hard in the second but Lopez showed some smart punching and then as Valdez ducked under a right  Lopez connected with a short left hook that sent Valdez down. Valdez was up quickly but was under fire to the end of the round. Valdez upped the pace in the third and fourth landing some hefty hooks to the body and shaking Lopez with a left to the head but Lopez still showed some sharp punching of his own. In the fifth Lopez stood and traded and it was Valdez who was forced onto the back foot as Lopez blazed away with combinations.   Valdez pressed and Lopez boxed in the sixth. Lopez was still jerking Valdez's head back with jabs but he was slowing and Valdez was landing the heavier punches. After six two of the judges had Valdez in front 58-55 and 57-56 and the third saw it 57-56 for Lopez. A right cross put Lopez down in the seventh. He made it to his feet but Valdez drove him around the ring landing hooks and uppercuts to the head until the referee jumped in and stopped the fight. The former WBO feather champion was having his first fight at super feather and made hard work of beating down the inexperienced Lopez but I would take him to beat any of the current super feather title holders except Miguel Berchelt. Lopez was to have fought  down the card but was thrown in with Valdez after the original opponent Andres Gutierrez came in a whopping 8lbs over the contract weight. Lopez showed good skills and at 23 is a promising young fighter.
Frampton vs. McCreary
Frampton being several levels above McCreary floors him twice and wins every round on the way to a wide unanimous decision. McCreary had the longer reach but from the outset Frampton was able to get away from McCreary's jab and come inside with his own and he rattled McCreary with a right late in the first. Frampton continued to find gaps for his jab in the second and third and started to go to the body more. With his jab not working McCreary had little else to rely on and as Frampton upped his pace he dominated the fourth and fifth putting together some useful combinations and hurting McCreary with a right to the body. McCreary was being forced to stand and trade more and in the sixth Frampton connected with a left and right to the body and McCreary backed off and went down on one knee. He made it to his feet and saw out the end of the round. McCreary rallied in the seventh but it did not last long and soon Frampton was again battering to the body and two more body punches in the ninth saw McCreary dip to one knee. He survived that and the last round which is about as much as he could have hoped for from this fight. Frampton won by 100-88 on the judge's cards. Plenty of options out there for Frampton notably a shot at WBO super feather champion Jamal Herring and even a third fight with Leo Santa Cruz or even Oscar Valdez. He stated that he had injured his hand in the second round of this fight so he may need a little time to heal but it will be an interesting 2020 for Frampton. McCreary had a mixed 2019 being held to a draw by a sliding Roberto Castaneda who was 2-5 going into their fight but then outpointing 22-2-1 Jessie Cris Rosales but I can't see that he has enough to make much progress.
Barboza vs. Silva
Barboza gets his tenth win by KO/TKO as he finishes Silva with a cracking body punch. Barboza was in charge in the first forcing Silva back with a strong jab and then moving inside with crisp hooks. Silva landed a good right but did little else. Barboza upped his pace in the second and began to connect with some good left hooks to the body. Barboza was putting his punches together in the third and rocked Silva with a right to the head then connected with a left hook that dropped Silva on his back. Silva was up at seven and although Barboza landed some more heavy punches he made it comfortably to the bell. Barboza tracked Silva in the fourth but just could not land anything big and Silva moved, jabbed and fired back with a left hook and a right to the head. Silva tried to take the fight to Barboza in the fifth but some sharp straight lefts and rights to the head drove him back. Just seconds before the bell Barboza stepped in and drove a wicked right into Silva's side and the Brazilian immediately dropped to the canvas and was still writhing in agony when the court reached ten. The 27-year-old Californian already has wins over Mike Reed and Mike Alvarado and is rated WBO 5/WBC 11 and could be a real threat in a tough division. Silva, 32, was stopped in seven rounds by Teo Lopez in July last year but had won his last two fights.
Gomez vs. Mendoza 
Not everything goes with the script. Gomez looked a safe match for Mendoza but came to fight and gave Mendoza his first loss. It was a tough fight and close over the early rounds with perhaps Mendoza slightly ahead. Gomez had a big fifth rocking Mendoza badly and used that as  springboard to get into the fight and staged a strong finish to just edge out the unbeaten fighter. Scores 77-75 twice for Gomez and 77-75 for Mendoza. Gomez's loss was against 6-1 Kevin Johnson so did not seem a threat but he had scored ten wins by KO/TKO. He hails from West Jordan which was home to the Fullmer clan. There has to be some lessons here for Mendoza and if he takes them on board he will only improve.
Vianello vs. Madison
"The Gladiator" Vianello brushed aside Madison and finishes the fight in 44 seconds. Vianello is very quick for a big guy and he was stabbing out jabs to put Madison on the retreat. He missed with a big right but then jabbed again and threw an overhand right that crashed onto Madison's head and Madison skipped back and then went down on his knees and was counted out. All six of the 6'6" Italian's fights have ended early taking him a total of less than ten rounds for the six wins. Two losses in a row for Madison.
Monte Carlo, Monaco: Welter: Alex Besputin (14-0) W PTS 12 Radzhab Butaev (12-1). Super Feather: Joe Cordina (11-0) W PTS 10 Mario Tinoco (18-6-4,1ND).Heavy: Zhilei Zhang (21-0) W PTS 10 Andriy Rudenko (32-4). 
Besputin vs. Butaev
Besputin wins the vacant secondary WBA title with unanimous decision as he outboxes a disappointing Butaev who never really got a toe hold in the fight.
Round 1   
Confident opening round from Besputin. He was circling Butaev threading right jabs home and coming in quickly with lefts to the body. He was anticipating Butaev's attacks and sliding away from them.
Score: 10-9 Besputin
Round 2
Clever boxing from Besputin as he alternated between circling Butaev and spearing him with jabs and quick lefts and taking the fight inside where he connected with short hooks. Butaev found the target with some heavy rights but it was Besputin's round.
Score: 10-9 Besputin                        Besputin 20-18
Round 3
Butaev did a much better job of cutting the ring off in this one. Besputin was still tossing out quick, light punches but Butaev was blocking most on them and scored with a couple of crisp uppercuts and a right to the head.
Score: 10-9 Butaev                        Besputin 29-28
Round 4
Besputin buzzed around Butaev slotting home jabs and following up with quick combinations. Butaev was static in the centre of the ring and Besputin was darting in scoring and then moving. Butaev was too slow to counter and although he connected with a couple rights late in the round Besputin responded with a hard left hook to the head.
Score: 10-9 Besputin                        Besputin 39-37
Official Scores: Judge Jean Robert Laine 39-37 Besputin, Judge Stanley Christodoulou 39-37 Besputin, Judge Pawel Kardyni 40-36 Besputin
Round 5
Besputin was flitting around the ring again but Butaev was pressing much harder. He nailed Besputin with a right to the chin then pinned Besputin to the ropes and unloaded hooks with both hands. Besputin escaped but Butaev kept the pressure on and took the round.
Score: 10-9 Butaev                        Besputin 48-47
Round 6
Besputin outboxed Butaev in this one. He was moving and changing direction too quickly for the plodding Butaev to respond. He was threading jabs through Butaev's guard firing quick bursts of punches and Butaev throwing just one punch at a time was a step behind all the way. Score: 10-9 Besputin                        Besputin 58-56
Round 7
More of the same. Footwork and hand speed from Besputin and Butaev just too slow and predictable to do anything about it. Besputin was scoring with jabs and then quick combinations and he had Butaev staggering back from a right hook. Butaev just could not cut off the ring to force Besputin to trade and his frustration was obvious.
Score: 10-9 Besputin                        Besputin 68-65
Round 8
Too easy for Besputin. He was rattling five and six punch combinations off Butaev's head. They were light punches as he was not staying still long enough to wind up on the shots but Butaev seemed to have no guard against them and Besputin had no trouble ducking under and around the few punches Butaev was throwing.
Score: 10-9 Besputin                        Besputin     78-74
Official Scores:     Judge Laine 77-75 Besputin, Judge Christodoulou 78-74 Besputin, Judge Kardyni 79-73 Besputin
Round 9
Butaev turned things around completely in this round. He was no longer trying to pad forward behind a high guard instead he was coming in behind his jab and cutting off Besputin's escape routes. He pinned Besputin on the ropes and was finally able to unload some heavy hooks. Under the pressure Besputin's cool demeanour disappeared and he was swinging wildly just to survive.
Score: 10-9 Butaev                        Besputin 87-84
Round 10
This was a much closer round. Butaev continued to press hard but did not have as much success as in the ninth and although Besputin was moving less and throwing less he was by far the more accurate and it was his round but a close one.
Score: 10-9 Besputin                        Besputin 97-93
Round 11
Besputin's round. He was back to quick movement and rapid combination punching and Butaev was back to chasing in vain and never being to cut the ring off. Besputin was slipping and sliding away from the few punches Butaev did throw and connecting with his own punches.
Score: 10-9 Besputin                        Besputin 107-102
Round 12
Butaev needed a knockout but never looked like getting one as Besputin just did enough to stay out of trouble and practically gave away the round. He finished with a bad cut on his right eyelid that could have been a big problem if it had happened early in the fight.
Score: 10-9 Butaev                        Besputin 116-112
Official Scores: Judge Laine 116-112 Besputin, Judge Christodoulou 116-112 Besputin, Judge Kardyni 116-112 Besputin.
The 28-year-old Russian gets a title but is unlikely to get a seat at the top table against Manny Pacquiao, Errol Spence or Terrence Crawford but who know what the picture may look like later in 2020. It was a case of the Oxnard Russian beating the Brooklyn Russian and really Butaev had the power but neither the speed nor the skill to make that a factor.
Cordina vs. Tinoco
Cordina picks up the vacant WBA Continental title as he outboxes Mexican Tinoco. Cordina was firing speedy jabs and putting together some sharp combinations in the eagerly action. Tinoco was slower. He tried switching guards to throw Cordina off his game plan and had some success when he was able to get inside and hook to the body. Cordina was moving sweetly but Tinoco was chasing hard and bit by bit forcing Cordina to stand and trade and Cordina was scoring with some tasty hooks and uppercuts once he got in close Tinoco was firing hooks of his own catching Cordina with a series in the sixth and the eighth and making Cordina fight hard in every round. Cordina constantly found gaps for a left jab/straight right combination and although the rights landed flush he did not seem to have the punch to hurt the Mexican but his accuracy was piling up the points and despite constant aggression from Tinoco he clearly came out on top. Scores 98-92 twice and 96-94 for Cordina. Good learning fight for the 28-ywar-old Welshman, a former European Championships gold medal winner who fought at both the European Championships and the 2016 Olympics. He has already collected four title including the British and Commonwealth but needs more experience under his belt before being ready for the top fighters. Tinoco was a very live opponent having been in with Miguel Roman, Mario Barrios and Devin Haney and stopped 23-0 Jordan Gill in England in May.
Zhang vs. Rudenko
Zhang keeps hold of his WBO Oriental title with decision over Rudenko. Zhang was taller and had a big edge in reach and outweighed Rudenko by 24lbs. He was able to prod with his jab to keep Rudenko off balance and then scored with long southpaw lefts. The pace was slow but Zhang managed to string together some combinations and had Rudenko in trouble with a heavy lefts in the third and fifth but Rudenko has a good chin and Zhang was not able to capitalise on those occasions. Rudenko fought back well enough to take a couple of rounds having a good seventh when he connected with clubbing punches on a tiring Zhang but generally Zhang was in control and dominated the mauling in the last two rounds. Scores 99-91, 98-92 and 97-93 for Zhang. The 36-year-old Chinese fighter is big, 6'6" and was 278lbs for this fight, and very strong with 16 wins by KO/TKO  but is slow and has very little footwork so he will struggle against more mobile opposition and better opposition than the easy jobs he has been fed so far. Rudenko, 36, hardly counts as active with just one fight in 2017 and one in 2018 and in his last fight in March was outpointed by Agit Kabayel in a challenge for the EBU title.
November 27
Windham, NH, USA: Heavy: Cassius Chaney (18-0) W KO 3 Nick Jones (7-3). Super Welter: LeShawn Rodriguez (12-0) W TKO 8 Francisco Castro (28-12).
Chaney vs. Jones
Chaney extends his streak of inside the distance wins to seven as he knocks out Jones in the third round for the vacant WBC USNBC title. Chaney was much the bigger man and he used his additional poundage to bully Jones around in the first. He staggered Jones with right in the second and after a series of left hooks softened Jones up in the third a wicked right uppercut floored him heavily. After starting the count the referee just waived the finish. The 32-year-old 6'6" Chaney was an outstanding basketball player before winning the New England Golden Gloves and turning pro in 2015. He had won his previous three fights in 2019 in the first round so almost doubled his 2019 ring time in this contests. He had a 42lbs edge in weight over Jones who has now lost three in a row by KO/TKO and was having his first fight almost a year.
Rodriguez vs. Castro
Former Elite level amateur Rodriguez moves up to eight rounds class for the first time with last round stoppage of Castro. Nine wins by KO/TKO for Rodriguez so steady progress by the former US National champion. He lost to Charles Conwell in the final of the US Olympic Trials for a place in the US Team for the Rio Games. Texas-based Mexican Castro has won only one of his last nine fights
Florence, Italy: Light Heavy: Davide Faraci (14-0) W TEC DEC 8 Vigan Mustafa (21-4). Faraci makes a successful first defence of the national title with technical decision over oldie Mustafa. This was a poor fight with both contestants missing more than hitting and the referee working harder than the boxers.  As heads bumped in the eighth Mustafa suffered a bad cut and the outcome was decided on the cards. Scores 77-75 twice and 79-75 for Faraci. The tall Swiss-born Faraci was putting his title on the line for the first time. Kosovon-born Mustafa, 40, a former Italian champion, was out of the ring for five years and was 6-1 since returning.
Panama City, Panama: Feather: Anselmo Moreno (38-6-1) W DISQ 7 Luis Nino (15-6). Moreno continues his campaign for a world title shot with disqualification win over Venezuelan. Southpaw Moreno had too much skill for the crude Nino who chased the former WBA bantam champion in vain. A frustrated Nino lost points in the sixth and seventh for punches kidney punches. As he charged forward early in the eighth he landed a right hook way below to belt sending Moreno down in some pain and the referee disqualified Nino. Moreno, now 34, is somehow No 8 with the WBA but I can't see him as a threat in this division. As usual for a Venezuelan Nino's record is heavily padded. Having won his last eight fights by KO/TKO might have made him seem a dangerous choice but those eight victims had only mustered two wins between them.
Quincy MA, USA: Cruiser: Chris Traietti (28-4) W TKO 1 Fabio Garrido (29-7-1). Predictably easy win for Quincy favourite Traietti as he stops Brazilian Garrido in 112 seconds. When you are the promoter, matchmaker and fighter you get to choose the opponent. In his first fight for a year Traietti wins the American Boxing Federation Continental Americas belt with victory No 22 by KO/TKO. Garrido, 40, lost his last fight just 27 days before this one and that also lasted less than a round as he was knocked out in 106 seconds!
November 29
Sheffield, England: Fly: Tommy Frank (13-0) W PTS 10 Martin Tecuapetla (15-12-4). Feather: Josh Wale (30-11-2) W PTS 10 Felix Williams (27-12). Heavy: Kash Ali (16-1) W TKO 2 Artur Kubiak (2-5).
Frank vs. Tecuapetla
Local fighter Frank wins the vacant IBO Inter-Continental title as he decisions unpredictable Mexican Tecuapetla. Frank, the Commonwealth and WBC International Silver belt holder at super fly dropped to flyweight for this one. Tecuapetla is an aggressive, tough but limited fighter and although he pressed Frank hard for all ten rounds the better skills of the local fighter frustrated his efforts to get a foothold in the fight. On aggression alone Tecuapetla took a couple of rounds but Frank boxed coolly and cleverly without taking any chances and came out with the unanimous decision. Scores 97-93 twice and 97-94. Good test for the 26-year-old Frank and a third title after just thirteen fights. Tecuapetla lost a split decision to Akira Yaegashi for the IBF light flyweight title and last year was 1-1in fights with world title challenger Dewayne Beamon.
Wale vs. Williams 
Williams came in with a heavily padded record and a reputation as a puncher, Wale was unconcerned by the Ghanaian's reputation and his southpaw stance and took a majority decision which should have been unanimous. Wale took the fight to Williams forcing him on to the back foot out-throwing and outlanding Williams who was often pinned to the ropes for long periods. Williams had his moments but they were too few to threaten Wale's dominance and the vacant IBO International title went to Wale. Scores 99-91, 97-93 and a strange 95-95. The 31-year-old former British champion from Barnsley lost back-to-back fights for the vacant European and British titles but has worked his way back with three wins. Williams had won his last eleven fights but Wale was too big a step up in quality for him.
Ali vs. Kubiak
Ali commences his rehabilitation with stoppage of Pole Kubiak. With Kubiak down twice and cut over his left eye the referee had seen enough and called a halt early in the second round. The Birmingham heavyweight may never live down his disqualification for taking a bite out of David Price but this, his eighth win by KO/TKO, is a step in the right direction. Fourth loss in a row for Kubiak.
Elk, Poland: Super Light: Michal Syrowatka (21-3) W Atilla Kayabasi (11-1). Fighting in his home town Syrowatka gets unanimous verdict over Kayabasi. Syrowatka had height and reach on his side but a gutsy little Kayabasi just kept marching forward. Syrowatka was spearing the German with jabs and connecting with left hooks to the body but Kayabasi kept pressing in every round. In the sixth Syrowatka caught Kayabasi with a series of rights to the head which put Kayabasi down. The German beat the count and stood up under a ferocious attack from Syrowatka even staggering the Pole with a left hook late in the round. Both tired over the last two rounds. Syrowatka continued to outscore Kayabasi and the German continued to drive forward throwing punches. Scores 79-72, 79-73 and 78-73. Syrowatka's best result was a late stoppage of unbeaten Robbie Davies but he was stopped by Davies in a return match and lost to Enock Paulsen for the vacant EU title in June this year. Kayabasi lived up to his "Rock" nickname but at 5'5" was too small to be a threat to Syrowatka,
Moscow, Russia: Super Light: Georgi Chelokhsaev (17-1-1) W PTS 10 He Su-Khan (6-5-1).  Chelokhsaev has to put his birthday celebrations on hold to defend the Russian title against less experienced He. Chelokhsaev had to climb off the floor and find a way past the jab of the taller He to take the unanimous decision. Chelokhsaev turned 28 the day before this fight and was making the first defence of the national title. Twelve wins in a row for Chelokhsaev. He, a Russian of Korean antecedents, has boxed in Spain and Japan and is a better fighter than his record indicates.
Madrid, Spain: Super Middle: Damian Biacho (10-0) W PTS 10 Eusebio Arias (7-2). Biacho wins the vacant national title with unanimous decision over Arias. Their respective styles mixed well with Biacho boxing, moving and countering and Arias aggressive marching in behind his jab and applying pressure. Biacho, a little too flashy at times, boxed his way into a lead but it was close after the eighth with neither fighter able to dominate. Arias launches a fierce attack at the start of the ninth but was leaving himself open and was nailed by clubbing rights and shaken by a right uppercut. Biacho piled on the punches and Arias dropped to one knee. He was up at eight and managed to stay out of trouble for the rest of the round. Biacho took the last to be a clear winner. Scores 99-90, 97-92 and 96-93 all for Biacho with the last score looking the best refection of the action. Biacho, 28, was twice Spanish amateur champion.
Dar-Es-Salaam, Tanzania: Super Welter: Hassan Mwakinyo (16-2) W PTS 10 Arnel Tinampay (26-25-1). Mwakinyo gets the decision but Tinampay looked to have won this one clearly. In the early rounds Mwakinyo used his longer reach to outbox Tinampay but as the fight developed the pressure from the smaller visitor saw him take control. Mwakinyo was constantly forced to the ropes and although he with some hard counters he was outlanded by Tinampay. The Filipino set a higher work rate and kept that going to the final bell and he was the one celebrating at the end-but not when the local judges somehow saw Mwakinyo as the winner. Now six wins in a row for Mwakinyo including an upset stoppage of Sam Eggington last September. Tinampay gets an undeserved loss but he should be used to local bias as in his last 13 fights he has fought in Thailand, South Korea, Australia , Japan, China, Russia and now Tanzania. Some of those fights he lost clearly but some were close enough for him to feel hard done by.
Bangkok, Thailand: Bantam: Petch Sor Chitpattana (53-1) W TKO 3 Aries Buenavidez (13-4). Fly: Petchmanee (29-1) W TKO 2 Petchwiset Sithoei (0-1).
Sor Chitpattana vs. Buenavidez
Filipino Buenavidez no match for Thai Sor Chitpattana (Tasana Salapat) and is blown away inside three rounds. Buenavidez was competitive in the first but Sor Chitpattana handed out fierce punishment in the second and floored Buenavidez in the third with the referee stopping the fight. Sor Chitpattana retains the OPBF Silver title. His only loss was a decision against Takuma Inoue for the interim WBC title in December with this his fifth inside the distance in 2019.  Buenavidez was 9-1 in his last 10 fights but in way over his head here.
Petchmanee vs. Sithoei
Petchmanee (Panya Pradabsri) rolls over novice Sithoei. Really just public sparring for world rated Petchmanee who put Sithoei down with a body shot in the second to end the match. The WBO No 3 light fly has only fought outside Thailand once and lost that fight. He has won twelve on the trot but six of those victims had never won a fight-make that seven with novice Sithoei
November 30
Brisbane, Australia: John Wayne Parr (11-3) W PTS 10 Anthony Mundine (48-10). Super Welter: Ben Mahoney (9-0) W TKO 3 John Ruba (19-7-1).
Parr vs. Mundine
Parr wins unanimous decision over Mundine with both fighters retiring after the ten rounds. Parr was only one year younger than the 44-year-old Mundine but he set a work rate that Mundine could not match and did not try to match. Mundine relied on his defensive skills and more accurate punching. Mundine looked close to victory when hr staggered Parr with a heavy right just before the bell in the third which almost sent Parr stumbling to the canvas. He then connected with a series of hooks but Parr absorbed the punches well.  In the fourth under a furious attack from Parr Mundine slip sideways and fell out through the middle ropes and almost out of the ring and he was given a count . Mundine was down in the fifth but the referee decided that it had been the result of a straight arm push so ruled it a slip. The pace naturally slowed late but the tactics stayed the same with Parr driving forward throwing punches and Mundine slipping and sliding around them and countering so it was volume vs. accuracy and volume won out. Scores 96-93, 95-93 and 95-94 all for Parr but without the fourth round when Mundine slid through the ropes it would have been a split draw. Parr was having his first boxing contest for 16 years but had been very active in kickboxing and Muay Thai and won numerous titles in a 110-37-1 record. He announced his retirement and was going to have a hip replacement. Mundine has been a controversial character partially due to his strident stance over rights of his fellow indigenous people but has won titles from light middle to super middle including the IBO middle title and WBA secondary title. In addition he was a very successful Rugby League player.
Mahoney vs. Ruba
Australian Mahoney wins the vacant IBO Asia Pacific title and makes it a double for former Muay Thai fighters. Mahoney looked on his was to victory when the fight was stopped in the third round due to a cut over Ruba's left eye which had been caused by a punch. Mahoney gets his fifth inside the distance win. Indonesian Ruba suffers his second loss by KO/TKO.
Qingdao, China: Light: Yongqiang Yang (13-0) W KO 2 JR Magboo (18-4-2). Super Bantam: Xiaolu Mou (16-0-1) W TKO 2 Brian Lobetania (14-7-3).
Yang vs. Magboo
Yang wins the vacant WBO Global title with kayo of Filipino Magboo. The 5'9" Yang was able to use his longer reach to score with jabs as Magboo desperately tried to get within range. Yang's jab and movement were frustrating Magboo. In the second as Magboo lunged forward to get inside Yang blasted him with right and left hooks to the body which put Magboo down and ended the fight. Tenth win by KO/TKO for Yang and although neither fighter was rated in the WBO top 15 this win could open the door to a world title fight next year for Yang. Former Philippines bantam champion Magboo is 3-4 in his last 7 bouts.
Mou vs. Lobetania
Southpaw Mou overwhelms Lobetania for his seventh inside the distance win. Mou was in control from the opener forcing Lobetania onto the back foot with some aggressive attacks. He ended it in the second driving Lobetania along the ropes with southpaw lefts until Lobetania was pinned in a corner and as Mou was unloading to head and body  the referee stopped the fight. Twelve wins on the bounce for the 23-year-old Chinese hope. Only one win in his last five fights for Filipino Lobetania
Narva, Estonia: Heavy: Robert Helenius (29-3) W KO 2 Mateus Osorio (9-5). This was awful. Anyone dumb enough to pay to watch this does not deserve to have their money back. Helenius towered over the small tubby Osorio who started the fight by throwing a wild punch missing by a mile and ending up on the floor. Helenius just padded after Osorio connecting with an occasional jab and some body punches (he could hardly miss that body) before knocking Osorio down with a left and a right just before the bell. Helenius shook Osorio with a right in the second and was landing clubbing punches on an unresponsive Osorio. He twice invited the referee to stop the fight but the referee let it continue. Osorio charged forward and then fell to the canvas indicating there had been a clash of heads. The referee declined to take any action but helped Osorio to his feet so the fight could continue and mercifully Helenius landed a body punch and Osorio went down on his hands and knees and was counted out. Farce and Helenius showed his anger at being in such a ridiculous match. Helenius is now aiming to head for American to try his luck there. Only in Brazil could there be nine opponents Osorio could beat and none of his fights have gone beyond three rounds-winning or losing.
Salo, Finland: Cruiser: Jarkko Ojapalo (7-0) W PTS 10 Samuli Karkkainen (10-0). Super Light: Damian Yapur (16-15-3) W PTS 8 Jarkko Putkonen (16-7-2). 
Karkkainen vs. Ojapalo
Ojapalo collects the vacant Finnish title with split decision victory over Karkkainen. This all-southpaw clash took a couple of rounds to catch alight and Karkkainen fought his way into an early lead as the traded furiously in every round. Ojapalo came into the fight over the middle rounds and was outworking Karkkainen from there although many rounds were close but Ojapalo just did enough to earn the decision. Scores 98-92 and 98-94 for Ojapalo and 96-95 for Karkkainen. Both fighters were in their first ten round fight and provided plenty of entertainment.
Putkonen vs. Yapur
Wins have been scarce for Argentinian Yapur but he scored a well deserved one here. Yapur came in as a late substitute but he had given a good account of himself in losing over ten rounds in Holland on 7 November so was in some kind of shape. In a close fight Yapur scored a knockdown in the fourth and rocked Putkonen a couple of times in the late rounds to take the split decision. Scores 78-75 and 77-75 for Yapur and 76-75 for Putkonen. The Madrid-based Yapur was on an eight bout losing streak before this one. Putkonen, 35, had lost 3 of his last 4 fights but the losses were all against unbeaten opposition on their territory.
La Paz, Mexico: Fly: Joselito Velazquez (12-0) W PTS 10 Adrian Curiel (15-3). Super Feather: Carlos Ornelas (25-2) W PTS 8 Jose Guzman (21-3-3).
Velazquez vs. Curiel
Olympian Velazquez keeps his 100% record with hard fought unanimous decision over Curiel. With Freddy Roach in his corner Velasquez made a fiery start getting inside and bombarding Curiel with body punches. Velasquez dominated the early action scoring heavily with hooks but late in the round a series of hooks from Curiel stopped Velasquez in his tracks and the fight was on. They traded left hooks throughout the third with Velazquez just having the edge and he dominated the fourth connecting with some rights to the head before again working the body. They continued to go toe-to-toe in the fifth and not surprisingly the pace dropped a little in the sixth. There were more fierce exchanges in the seventh with Curiel more than holding his own and he outscored Velazquez in a torrid eighth only for a counter from Velazquez to knock him off balance and his glove touched the canvas and he was given a count. They traded punches in the ninth and tenth with neither fighter willing to take a step back. Velazquez had built a lead but with Curiel finishing the stronger this was a close one with that count in the eighth making the difference. Scores 95-94 twice and 97-93 for Velazquez. He competed for Mexico in Rio and won a gold medal at the PanAmerican Games. It is in a furnace such as this contest that the fighting spirit of Mexican fighters is forged and the 20-year-old Curiel showed he is going to heard from in the future.
Ornelas vs. Guzman
In another no quarter clash local southpaw Ornelas outscored Guzman. He outboxed and outscored Guzman who was willing to walk through punishment to get inside. Ornelas just could not find the punch to punctuate his superiority with a stoppage but he emerged a clear winner taking the unanimous decision. Despite his impressive looking figures the two losses Ornelas has suffered have been to modest opposituion. Guzman was 11-0-2 before this one so a very live threat.
Zakopane, Poland: Cruiser: Krzys Wlodarczyk (58-4-1) W PTS 10 Taylor Mabika (19-5-1). Wlodarczyk outpoints Mabika but he was far from impressive. He stunned Mabika with a left hook in an otherwise quiet first round and then patiently worked himself in front. His left jab was not working as well as it usually does and Mabika was rarely under strong pressure over the second half of the fight as Wlodarczyk seemed to run out of ideas and too often was not pressing home his attacks even after landing a heavy shot. Mabika had a good seventh round but never looked like winning and Wlodarczyk eased his way to victory. Scores 98-92, 97-93 and 96-94 for Wlodarczyk. The Pole, now 38 and a former IBF and WBC champion, is said to be in line for a fight with Ilunga Makabu for the vacant WBC title but will have to improve on this performance if he is to become a cruiserweight champion for the third time. In fairness to Wlodarczyk this is his first fight for eight months as he has been recovering from hand and knee injuries. French-based Gambian Mabika, 40, had a twelve bout unbeaten run which saw him collect the WBFederation, WBC Mediterranean and WBC Francophone belts but was coming off two losses including one against Makabu.
Maykop, Russia: Cruiser: Ruslan Fayer (25-1) W PTS 12 Yury Kashinsky (18-1). Light Heavy: Maksim Vlasov (45-3) W PTS 10 Emmanuel Martey (15-1). 
Fayer vs. Kashinsky
Fayer gets the win but only just. Fayer had the superior skills but Kashinsky was busier and stronger. Fayer did his best work when he used his jab and stepped in with hooks and uppercuts. Kashinsky was the one coming forward and doing better work there. Fayer was not looking to work inside so there was too much clinching for the fight to flow. Kashinsky lost a point in the third but for what it was hard to figure as initially the referee indicated it was for pushing Fayer's head down and then for holding. Kashinsky continued to take the fight to Fayer scoring with hooks and uppercuts as he came forward and Fayer did his scoring with his jab and counters. Kashinsky was cut over his right eye but luckily the blood was running down the side of his face so not into his eye. Gradually the better boxing saw Fayer edge into the lead but as they both tired Kashinsky seemed the stronger but when he lost another point in the eleventh for a couple of innocuous low punches that really wrapped up the decision for Fayer who spent the last round just  avoiding trouble. Scores 115-111 twice and 114-112 for Fayer. The 28-year-old Russian lost on points to Andrew Tabiti in a WBSS quarter-final but is still rated IBF 5(3)/WBC 8/WBO 12 so could get a title shot next year when the smoke clears from the WBSS. Kashinsky, 33, made Fayer work hard for the win but he has a heavily padded record.
Vlasov vs. Martey
Vlasov wins every round against unbeaten Ghanaian Martey. Vlasov had height and reach over Ghanaian southpaw Martey who decided his best tactic was to adopt a high guard and march through Vlasov's punches. Vlasov was able to pierce Martey's guard with jabs and used clever upper body movement to slip Martey's punches. Martey was not coming forward quickly enough or strongly enough to put any real pressure on Vlasov who never seemed to be in top gear. On the occasions where he did seem to have Martey hurt he did not follow through and seemed happy to get in some rounds. Too often Martey found himself pinned to the ropes whilst Vlasov picked his spots and connected with straight punches, hooks and uppercuts as Martey just tried to cover up. Martey showed a useful jab and countered when he could but never came close to winning a round. Scores 100-90 for Vlasov on the three cards. Vlasov, 33, has lost at crucial times in his career against Isaac Chilemba and Gilberto Ramirez. He was outpointed in November by Krzys Glowacki for the interim WBO title in the WBSS but regained some ground with a revenge victory over Chilemba in July. First fight outside Ghana for Martey he showed some skills and a good chin but at 5'6 ½" was too small to ever threaten the 6'3 ½" Vlasov.
Kempton Park, South Africa: Light Heavy: Rowan Campbell (12-0) W TKO 4 Nicholas Radley (9-1) Super Welter: Brandon Thysse (12-2-1) W KO 7 Roarke Knapp (9-1-1). Super Welter: Boyd Allen (5-0-1) W TKO 10 Tristan Truter (8-2) W. Super Fly: Ricardo Malajika (6-0) W TKO 8 Mngobi Mkhize (8-1). 
Campbell vs. Radley
Campbell beats down the taller Radley for a stoppage in the fourth round. This was a clash of South African champions but without a title at stake. Super middle Campbell was giving away a lot of height and reach against light heavy title holder Radley but proved stronger and was able to move in behind a high guard to work on Radley in close. Campbell bossed the action over the first three rounds before bringing the end in the fourth. He forced Radley to a corner and then landed a huge right to the head. Radley tried to escape along the ropes but Cameron reached him with lefts and rights to the head driving Radley back along the ropes and was unloading more heavy hooks when the referee stopped the fight. Campbell, who also holds the IBO All-African title gets his eighth inside the distance win and looks ready for better opposition. Despite having won 8 of his 9 fights by KO/TKO Radley just did not have the power to hold Cameron off.
Thysse vs. Knapp 
Thysse wins the first semi-final of a super welter tournament with stoppage of Knapp. Although the records looked very similar Thysse had twice the ring time behind him the Knapp did. Thysse made the brighter start clearly taking the first couple of rounds but being shaken by a right in the third. Thysse looked to have edged the fourth but Knapp banged back in the next two rounds to even things up. The end came unexpectedly in the seventh when Thysse broke through and put Knapp down three times to force the stoppage,. Former South African champion Thysse gets his tenth win by KO/TKO and a chance to gain revenge against Boyd Allen. At 21 Knapp can come again.
Allen vs. Truter 
Allen comes from behind to stop Truter in the second bout in the super welterweight tournament. Truter looked to have moved in front early but Allen was stronger and kept pressing to close the gap and it was all up for grabs by the tenth. In the tenth a huge right cross from Allen unhinged Truter's legs and he pushed and punched Truter to the ropes. Once there Allen landed some neck-jerking punches from both hands and the referee jumped in to save Truter. Whilst having less fights Allen, the WBA Pan African champion, had twice gone into the twelfth round and the experience of that helped here. Truter had won his last seven fights but had never been past four rounds. Allen will now go on to fight Thysse in the final of the tournament. He beat Thysse over twelve rounds for the WBA Pan African title in May but it was a split decision so it should make a good final.
Malajika vs. Mkhize
Malajika retains the ABU SADC belt as he halts Mkhize in a fight that sees both fighters on the canvas, Not a lot of skill on show from these two novices. Malajika scored the first knockdown flooring Mkhize in the first. Mkhize returned the favour by flooring Malajika in the second. They continued to flail away. With Malajika cut and floored in the sixth it seemed to have swung towards Mkhize's but he tired badly in the seventh and was docked a point for spitting out his mouthguard. A big right in the eighth had Mkhize staggering and stumbling to the ropes and after a series of head punches from Malajika Mkhize turned away and dropped his hands and the referee stopped the fight.  Fifth win by KO/TKO for South African Malajika. Mkhize had won his last five fights by KO/TKO and was South African No 6
Barcelona, Spain: Super Feather: Moussa Gholam (14-0) W Chonlatarn (61-5). Super Light Alejandro Moya (13-0) W TKO 6 Ruben Rodriguez (8-5-1). Super Welter: Kerman Lejarraga (29-2) W KO 1 Anderson Clayton (41-15-2).
Gholam vs. Chonlatarn
Thai former world title challenger Chonlatarn took another big slide down the slope in this fight. At 5'10" to the 5'5 ½" Thai Moroccan Gholam had huge advantages in height and reach over Chonlatarn. The Thai drove forward constantly but was being caught with punches at distance and with hooks and uppercuts when coming forward. Gholam scored a knockdown with a left hook to the body in the seventh and was punishing Chonlatarn heavily in the last when the fight was stopped. The 24-year-old Gholan wins the vacant WBO Inter-Continental title with his eighth win by KO/TKO but he will face bigger tests than this and it is difficult to assess his potential. Chonlatarn (Suriya Tatakhun), 34, could not win the title as he was 3kgs over the contract weight. He was 51-1 before losing on points against Vasyl Lomachenko for the WBO feather title in 2014 and his only other inside the distance loss was against Miguel Berchelt for the interim WBO title in 2016 but he is only a shadow now.
Moya vs. Rodriguez
Moya wins his first title as he stops Rodriguez in the sixth for the vacant national crown.  With his superior power and accuracy Moya was in control from the first bell. He rocked Rodriguez in the second and fourth rounds. Moya also took the fifth and ended it in the sixth. He connected with two lefts to the head and then a rib crunching left hook to the body  which shook Rodriguez then put him down with a right. Rodriguez managed to rise but was in no state to continue and the fight was over. Moya, 27, has nine early ending on his record now. Rodriguez has three early losses.
Lejarraga vs. Clayton
Ridiculously easy win for Lejarraga as he finished ancient Brazilian Clayton in the opening round. Lejarraga's strong left had Clayton going into survival mode and Lejarraga took Clayton to the ropes and connected with a right uppercut and a left hook to the body. Clayton staggered back a couple of steps and then went down and was unable to beat the count. After his two inside the distance losses to David Avanesyan Lejarraga has a major rebuilding task on his hands. Brazilian Clayton has lost his last four fights-all to unbeaten opposition- and this is his seventh defeat by KO/TKO.
London, England: Super Feather: Liam Dillon (9-0-1) DREW 10 Youssef Khoumari (10-0-1). Welter: Ekow Essuman (13-0) W TKO 8 Curtis Felix (10-1). Super Bantam: Ryan Walker (11-1) W PTS 10 Piotr Mirga (5-1). Middle: Linus Udofia (15-0) W PTS 10 Tyler Denny (12-2-2).
Dillon vs. Khoumari
A draw in this fight meant that the BBB of C English title remained vacant but then neither fighter deserved to lose or did enough to convince the three officials they were the winner. It was very much a close quarters battle fought at a fast pace. Dillon was mainly the aggressor but Khoumari defensive work and sharp counters kept him in the fight. Dillon looked to have just edged it but a draw was a popular outcome. Scores 97-94 Dillon, 96-95 Khoumari and 95-95. Dillon, 23, is the Southern Area champion. Londoner Khoumari was going past six rounds for the first time .
Essuman vs. Felix
Botswanan Essuman retains the English title with stoppage of Felix. The challenger was in the fight over the early rounds with some clever boxing Essuman just kept on pressing and Felix did not have the punch to stop Essuman's progress. A tired Felix was floored in the seventh and when he went down again in the eighth the fight was halted. Essuman was making the second defence of the English title and he has a useful win over experienced Tyrone Nurse. Felix just did not have the power to compete here.
Walker vs. Mirag
Walker outpoints British-base Pole Mirag. Walker simply outworked Mirag in most rounds. Mirag tried to use his slightly longer reach to give him some punching space but Walker was strong and continually got past Mira's jab and outscored him on the inside. Mirag did enough to make it close but Walker was a clear winner. Referee's score 97-94. The win gives Walker the vacant  BBB of C Southern Area title. After being floored twice and stopped inside a round by Mike Ramabeletsa in November Walker has regrouped well with three wins. Perhaps this fight came a bit too early for the 22-year-old Mirag but he too can rebuild.
Udofia vs. Denny
In another close fight on the excellently matched show Nigerian-born Udofia became the English champion with a majority decision over Denny. It was Udofia who showed up best in the early rounds outboxing the aggressive Denny but Denny brought on the pressure late. Southpaw Denny looked to have turned things his way with a flash knockdown in the eighth but the referee did not consider it a knockdown and that proved important in a close fought encounter. Scores 97-94 and 96-94 for Udofia and 95-95. Excellent learning fight for the 26-year-old Udofia against his toughest opponent so far.  Denny's only previous loss was due to facial damage against 21-1 Reece Cartwright for this same title and he had scored three wins since then.
Swindon, England: Welter: Ryan Martin (13-2-1) W KO 2 Mziwoxolo  Ndwayana (18-5-2). Super Middle: Germaine Brown (8-0) W RTD 4 Sam Smith (8-3).
Martin vs. Ndwayana
Martin wins a Commonwealth Boxing Council eliminator with second round victory over Ndwayana. The more experienced South African champion Ndwayana looked a stiff test for Martin in an even first round. Early in the second Martin hurt Ndwayana with a body punch and when Martin spotted that he went to the body again dropping Ndwayana to his knees and being counted out. Sixth win by KO/TKO for the 25-year-old from Swindon. Ndwayana was 7-1 before this fight, his first in England.
Brown vs. Smith
Surrey's Brown made sure it was not a local double as he forced Brown to retire after four rounds. Despite giving away height to the 6'3" Smith Brown was landing the heavier punches which caused a large swelling over Smith's left eye and Smith did not come out for the fifth round. Third inside the distance win in a row for Brown who lifts the vacant BBB of C Southern Area title. Smith had won his last three fights.
Fight of the week (Significance): John Riel Casimero's win over Zolani Tete opens up some good possibilities in the bantamweight division for 2020
Fight of the week (Entertainment) : Patrick Teixeira vs. Carlos Adames had plenty of action and a drop or two of drama. Honourable mention to the war between Jose Velazquez and Adrian Curiel
Fighter of the week: Difficult to see past a bloodied but unbowed Teixeira
Punch of the week: Arnold Barboza's rib bending right that finished William Silva was special
Upset of the week: Casimero was a slight outside against Tete and 9-1 Larry Gomez was not expected to give 18-0 Brian Mendoza too much trouble.
Prospect watch: Heavy weight Guido Vianello 6-0 6 wins by KO/TKO looks quick and has power
Read more articles about: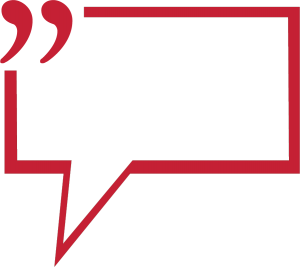 Click Here, If you wish to add a COMMENT to the above article or any of the Ringnews24 boxing articles.