Boxing Shop / Hand Wraps
Hand wraps offer protection for your hands and wrist whilst training, sparring and competition. Ultimately handwraps are designed to prevent an injury, which is vital in boxing because you need to protect the tools of the trade, your hands!
SELECT CATEGORY
To purchase a product below or to view the more information click on 'More Details'.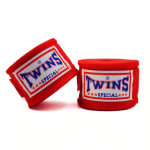 Boxing Wraps 2.5m
Material: Cotton
Gender: Unsex
£7.50
BUY
Boxing Wraps 2.5m
Material: Cotton
Gender: Unsex
£7.50
BUY

Boxing Wraps 2.5m
Material: Cotton
Gender: Unsex
Boxing Wraps 5m
Material: Cotton
Gender: Unsex
Boxing Wraps 2.5m
Material: Cotton
Gender: Unsex
Boxing Wraps 5m
Material: Cotton
Gender: Unsex
vbconnectorcommentcountobj:

a:2:{s:12:"commentCount";b:0;s:19:"commentCountCreated";i:1599380347;}