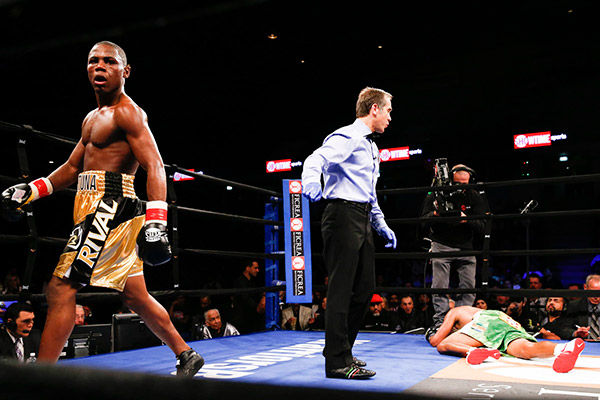 Fortuna's fight with Abner Cotto was sloppy, comical and ugly––if it's possible to be both ugly and comical at the same time.
The horrific performance from referee Lou Hall, who was officiating his first significant career fight, only added to the mayhem, chaos, and havoc.
Fortuna (26-0-1) buzzed Cotto (18-3) early in the first and second rounds, but Cotto hung in and even scored a "knockdown" in round two with two of the neatest back of the head rabbit punches ever thrown. Hall called it a knockdown which it was not and then took a point away from Cotto for the knockdown. Huh!
…