Bradley Skeete wants world title shot at Manny Pacquiao but only after he wins the Londsdale belt outright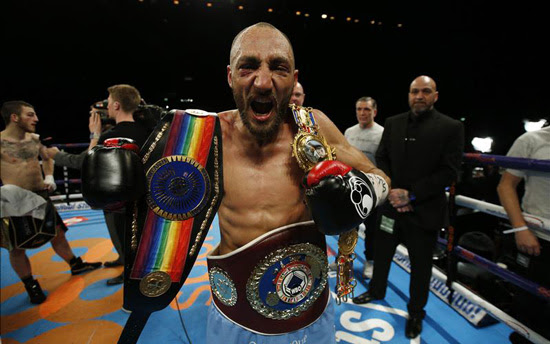 British Champion Bradley Skeete was all set to fight Shayne Singleton, but injury forced Singleton to withdraw from the fight. This left Skeete without an opponent until Scotsman John Thain stepped in at just four week's notice.
Skeete last fought on the 25th of November 2016 against John Thain; Judges scored the fight 116-114, 118-111 and 118-111 all in favour of Skeete.
The London boxer started boxing as a kid. He told Ringnews24.com:
"My dad got me in to boxing; I was about 7 years old. My dad worked for Sid Khan at the time – Sid's the head coach of Earlsfield Boxing Club.  Sid's got two sons David and Arron who went to the gym. I've grown up with them – I wanted to go and give it a go."
Skeete grew up watching his idol Prince Naseem Hamed and dreamed of becoming world champion:
"When I started boxing I took to it quite well. I can remember growing up watching 'Prince'; I just always wanted to box nothing else really interested me.
"I played football for a little bit when I was younger but it didn't interest me at – all I wanted to do was box.  I used to tell everyone who'd listen "I'm going to be world champion one day" and hopefully I can go on and do that."
Skeete shared his game plan going into the Thain fight:
"It was a change of opponent; I think we had four week's notice with Thain. I was obviously meant to fight Shayne Singleton but he pulled out with an injury.
"The game plan for Thain was; we watched him as I've never boxed someone as tall as myself who has a good boxing brain. I didn't want it to be the battle of the jabs; I know he has a good jab. I wanted to push him back and use my experience in the later rounds – I knew he hasn't been the championship distance. I wanted to use my boxing ability and experience in the later rounds to take over and win."
Was Skeete able to stick to his game plan throughout the fight?
"In the early rounds he was game, he was always going to be game – it's a British title fight. He caught me a few times – I was a bit lazy with my defence. He's got long arms and he got throw with a good few shots early on. But about the half way stage I could feel myself taking over. I think I won quite comfortably in the end."
Pre-fight Skeete picked up an injury, he explained:
"I had problems with my thumb. I caught it in one of the spars that I had. It was swollen and giving me some problems in the gym.
"It wasn't enough to pull out of the fight. If anything I was a bit too cautious when throwing my right hand in the fight. I probably could have thrown it more than what I did.
"What I was doing was working. I was winning the fight more or less with my left hand alone. So, what I was doing was working. It caused me a little bit of problems, more so I was too cautious with it to be honest.
"Its fine now, it was just a bit of swelling really, nothing serious – it's nothing to worry about now, It's fine now. I had a rest after the fight and I'm now back in the gym training and it's been fine, so yeah it's all good."
Thain's long reach caused Skeete problems early on:
"I've seen him box a few times before. I knew he was a good boxer and a tall counter puncher. He did get through in the early rounds. He got through a few times but that was my own fault with a lazy defence and not moving my head on the way out. Obviously his reach I can get away with it boxing shorter people because there reach isn't long – he's got a long reach."
Skeete isn't used to fighting fighters the same height as him as a welterweight:
"It was good to get in there with someone my own size and just see how I do against someone my own size.
"I don't think I'll be doing it again anytime again soon because there's not many six foot, six foot one welterweights out there. I thought I handled it well; it wasn't a problem for me. Now I can tick that off the box – I've boxed someone as tall as me."
Skeete has plans on winning the British title outright:
"I want to win it outright. I've got Shayne Singleton next as my mandatory then I'll be having a voluntary defence. That's all I'm concentrating on now, these next two fights, well this next one mainly against Singleton.  Get him out the way then concentrate on getting a last defence.
"That's what I've set out to do. I said it from the start "I want to win the British title, not just win it but win it outright" not many boxers do it now. It's not been done loads; I'm looking forward to winning it outright."
Skeete confirmed his next fight is done and he is waiting on a date:
"It's all done and made – he's my mandatory so I have to fight him. I was meant to fight him when I boxed Thain but he pulled out with an injury. He's definitely the next one I'll be fighting and were just waiting on a date now. We should have a date this week announced – It's all done really."
Skeete strolled through his fight against John Thain relatively easy and maybe he has outgrown the British title, Skeete added:
"It's hard really, domestically there is no one that can beat me. I feel domestic level I've beat the best in Sam Eggington. I think there is no one really that's going to trouble me domestically.
"It's something I want to do I want to be the best in Britain. I want to claim that British title and win it outright. I could move on but it's something I want to do and that's what I said from the start of my career. I'm another two fights from doing it and another two good learning fights. Once I win it I will definitely be stepping my feet into world level – I'll be more than ready to do that then."
Skeete has one defeat in 26 fights which he suffered at the hands of Frankie Gavin:
"It's the only loss on my record. But, when I boxed Gavin it was a really close fight. To this day I still believe I won the fight. I won't be chasing no rematch. It's not beneficial to me to be fighting him again anytime soon.
"He just came off a bad loss to Eggington who I beat quite comfortably. It's not a fight I will be rushing to. He doesn't bring anything for me to be fighting him, to be honest. It's a loss on my record and its one I'd like to avenge but I won't be chasing it."
Who do you rate as the best fighters in your division?
"The likes of Kell Brook is up there, IBF world champion.  I don't know if he'll be coming back down to welterweight from boxing at middleweight. I rate him, my boys rate him as a good fighter.
"The likes of Danny Garcia, WBC Champion.  I rate him as a fighter. He's got a tough fight against Thurman who's the WBA champion and Pacquiao is up there, the WBO champion. The welterweight division is a tough one to be in.
"A name that sticks out, and he hasn't got a world title yet but he'll be getting one very soon – Earl Spence Jr – I really rate him as a fighter too. There are some great names out there."
World title success is something Skeete aspires to:
"There all world champions and they have all the belts. I want to look back when it's all done and say "I was world champion". I'd love to be in a world title fight and get a world title myself one day.
"When the times right and when I'm ready and got this British title outright then definitely  – I'll be moving on up and trying to secure a world title fight for myself.
"I'm ranked really high with the WBO and the IBF – I'd love a fight with Manny Pacquiao. It would be a massive fight – he's a legend in himself, I'd love to share a ring with him."
Speaking about his plans for 2017, Skeete explained:
"My dream would be to win the title outright, get that outright and a few good wins at world level. And hopefully by the end of the year if I could be challenging for a world title – that would be a great year for me to top it off."
Frank Warren who has just landed a ground-breaking deal with BT Sports:
"It's massive and I think he done great to secure the BT deal. I think the exposure is going to be great for us boxers – It's going to be great, it's only going to be good for us boxers."
The boxing community has been very vocal with ITV's PPV Eubank vs Quinlan – What are your thoughts about the fight and it being on PPV?
"It's a hard one really. He's just trying to make a name for himself. But I don't think many people are going to be buying it. No disrespect to his opponent but no one's really heard of him. The fights not really been advertised well or anything. I don't think it was a good move fighting on PPV."
Skeete expects to back out soon:
"It's looking like March time. I think this week there will be an announcement with the date and then were set to fight."
Finally, Skeete had a message for his boxing fans:
"Thank you for all the support I get from all my fans – I get great support. Carry on supporting its going to be a great 2017."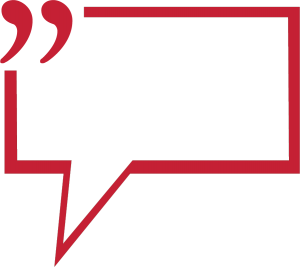 Click Here, If you wish to add a COMMENT to the above article or any of the Ringnews24 boxing articles.