An Andre Ward Siting, as he stops Paul Smith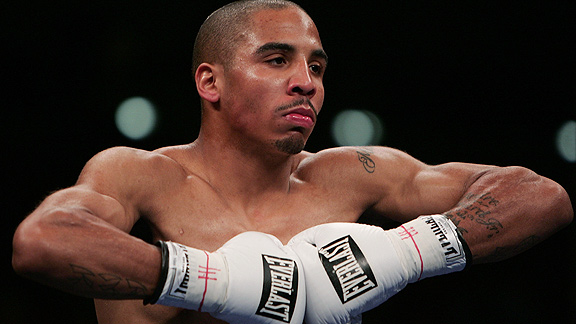 The boxing world just got an upgrade with the return of Andre Ward to the squared circle. Or has it? The fight was aired on BET, a non-premium cable channel, on a night where boxers were featured on network television (Although I really thought BET's production was superior to PBS on NBC). Not the kind of welcome mat for a boxer of Ward's caliber, widely considered the number two guy in the sport prior to his hiatus.
Paul Smith, Ward's chosen opponent for the comeback, was not expected to do much, and considered a joke by many. This might have had something to do with the placement of the fight. When Smith came into the fight grossly overweight, what was a joke was now a tragedy.
However, as is the case with a lot of boxing matches, everything in the pre-stage takes a backseat when the opening bell rings. How was Ward going to look after being off for 19 months? The results were mixed, some felt he was right where he should be, one boxing insider however told me Ward looked shit.
I did not see that, but he was getting tagged a lot more against Smith, a guy most people felt did not belong in the same ring as Ward. Ring rust can be attributed to the situation more than being shot. On the plus side, Ward was more offensive last night, putting some beautiful combinations together; the true measure of a boxer.
Having said that, let's say Ward has lost a step or two, and his defense is not as impeccable as it used to be. If that is the case, Ward will have to depend more on his offense, and his gift of putting punches together, which he has the ability to do quite well.
Andre Ward has developed into this new trend of boxer the last few years, where combinations in the pocket has been sacrificed for this "art of the sport", hit and not get hit. If that art means one punch at a time and an abundance of W12's, then it is an art I do not want any part of. It is true Andre Ward always showcased great defense, but he was a fantastic combination puncher, in his amateur days and early in his career.  That version of Andre Ward has been MIA a lot longer than 19 months.
Ward might have to go back to the basics, and the true meaning of boxing, if his defense has been hindered. It is a wait and see game.
Ward has plenty of options for his future, Gennady Golovkin (GGG), & Sergey Kovalev, represent his biggest challenges. I never felt Ward's safety first style would suit him well against these killers, so if he needs to rely more on the skills that got him this far, he has a chance. Only time will tell.
Listen to Zutes Boxing Radio Show here: http://www.blogtalkradio.com/zutesboxing