From the Bright Lights of Las Vegas to Beautiful Pembrey Beach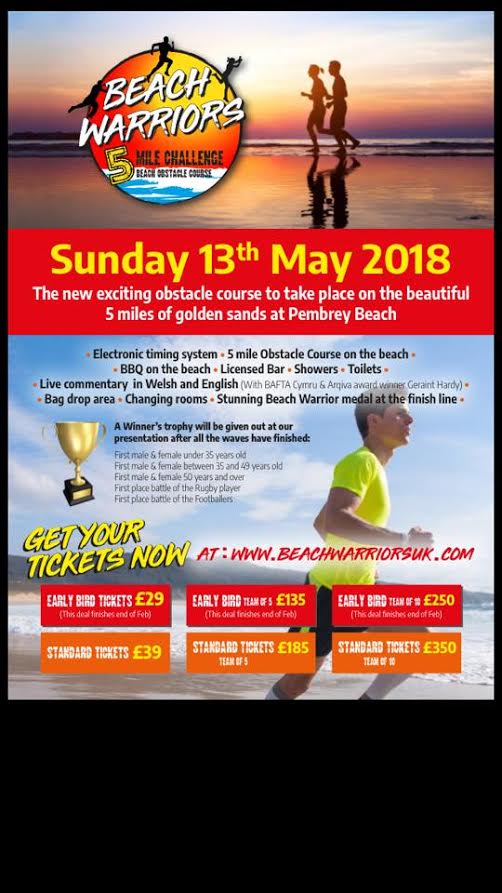 Highly rated Welsh trainer Darren Wilson has had some story. He is one of the men behind the success of Nathan Cleverly, having been in the corner for Cleverly's successful World title bid against Jurgen Braehmer in Germany as well as his clash with Badou Jack on the undercard of Mayweather vs McGregor.
Wilson has spent time with the likes of Tom Jones and Mickey Rourke in Los Angeles but still stays true to his routes in South Wales.
Wilson is the figurehead behind the Beach Warrior's 5-mile challenge on Sunday, May 13. The event will take place on the fantastic Pembrey Beach and will include a BBQ, licensed bar as well as the 5-mile obstacle course based challenge.
Wilson opened up about his success with Nathan Cleverly and his upcoming event at Pembrey Beach.
He said, "I loved working with Nathan and I'm proud to have achieved what I have with him. He's been a fantastic servant to Welsh sport and it's been a pleasure to be a part of his journey.
"I was sat on the plane on the way back from Las Vegas after the Badou Jack fight, and thought to myself, what can I do for my local area to give back and also provide good entertainment at the same time. That is where the Beach Warriors idea was born."
Wilson continued, "Beach Warriors is for everyone, it is a testing but more importantly fun challenge that is open to all genders and ages. It will be great entertainment too and a full day of fun everybody in the South Wales area!"
Rising UFC star Brett Johns lives a stone's throw from Pembrey and Wilson has had a massive input on the Bantamweight stars career. Wilson discussed his relationship with the undefeated MMA standout.
He said, "Brett is a class act who is continuing to get better. He's competing again in New Jersey in the UFC in April and I'm expecting Brett to put on another excellent performance as he works towards a UFC World title shot."
"Brett is excited about the Beach Warriors event. He loves his community and always comes out to support events like this. No matter how far his MMA career goes, he will always respect and love where he comes from."
Read more articles about: