Anthony Joshua promises to "reconstruct" Jarrell Miller's face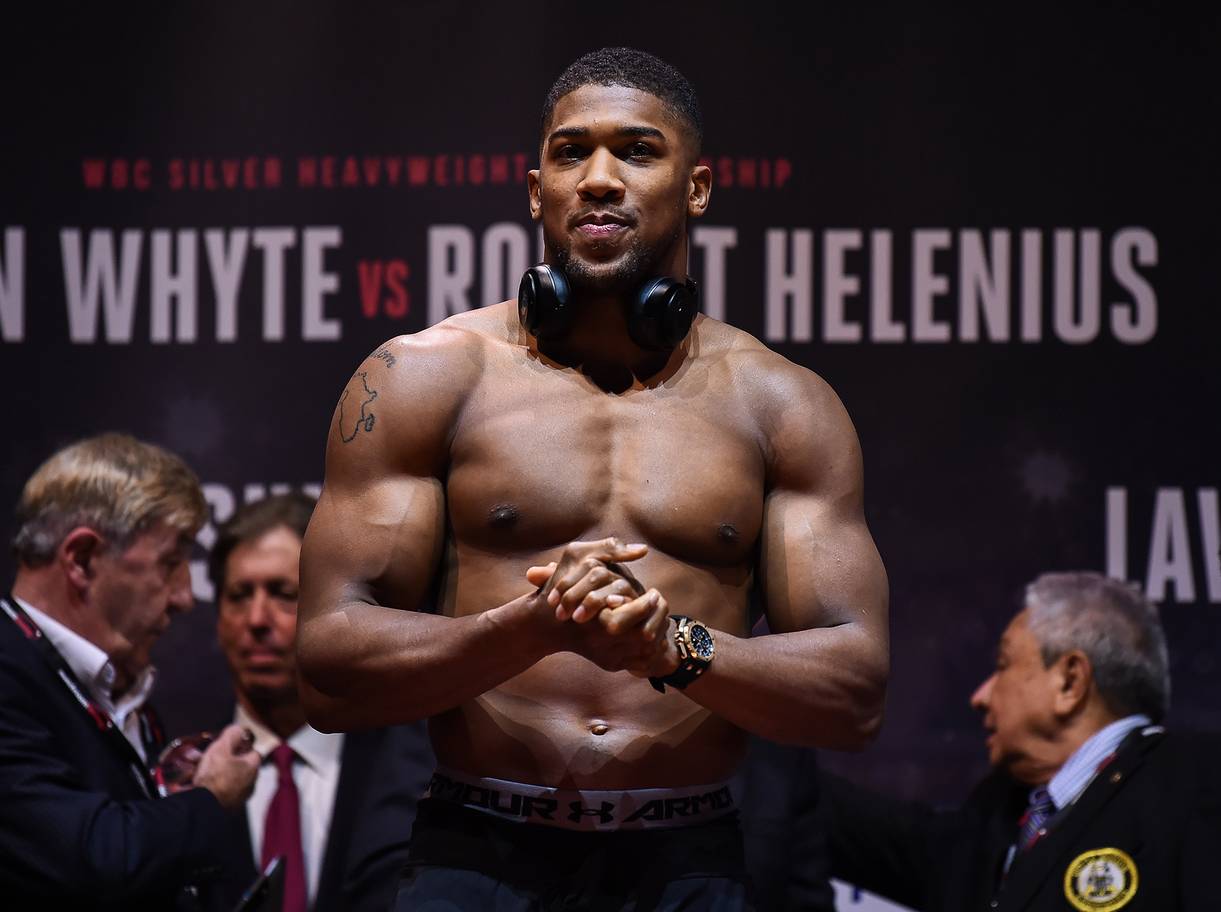 A fired-up Anthony Joshua has promised to "reconstruct Jarrell Miller's face" at the UK press conference to announce the unified heavyweight champion's next title defence against the American behemoth.
The duo are set to meet at New York's Madison Square Garden on June 1.
"This is what I know, this what I do, I don't know no football, no rugby, no NFL, no basketball, no kickboxing," Joshua said.
"I like knocking people out, I like to beat them up. All this spirit this boy has in him, talking shit, I'm going to strip it from him.
"Every ounce of spirit he's got, that's what I do to people. I'm going to strip him of his soul in that ring. Talk about seven rounds, I will still be there fighting strong, if he's still in there.
"Look at his face, I'm going to reconstruct his face on June 1, and I'm really looking forward to the challenge."
Miller meanwhile was in a much more jovial mood, playing up to the British press.
"We're going to do the thing, man. I've been hearing from the fans themselves saying AJ is to posh – his nose is up here sometimes," Miller said.
"They don't give two licks about him right now, I'm for the underdogs. For all the underdogs out there, people telling them they're not good enough, or people telling them they're too fat, or whatever it is they want discriminate against you, don't listen to them, just keep pushing through because I'm a proving factor that hard work and dedication, and you know one or two cheeseburgers and a cup tea you can go real far.
"Let's go to work, June 1, there will be fireworks, and there will be that saying that I love so much, 'And the new,' so tune-in June 1 on DAZN for $9.99, and watch me kick AJ's butt."