Vasyl Lomachenko, Fight More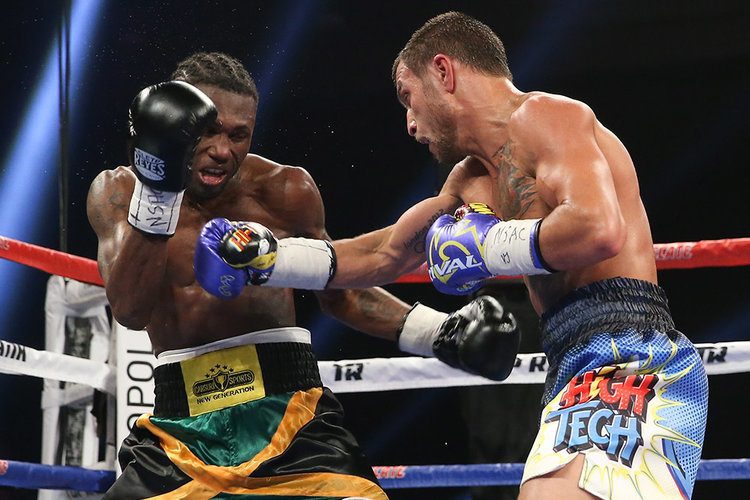 The Ukrainian looks to be a prodigious talent with all the makings of an all-time great. His problem, he fights too little.
Now I am aware that the modus operandi nowadays is two fights a year when you are at the world class level, but it doesn't suffice to a fan, nor from the daunting gaze of legacy. Potentially you could get by with such a schedule and crack all-time lists, granted you fight killers regularly. We all know that isn't the case for the vast majority, however.
Unfortunately, boxing divisions have been thinned out by the addition of so many added classes to the original eight, and promoter and manager politics have made the situation even more difficult. Vasyl Lomachenko is a shining example of the sport's cumbersome complexities. As a featherweight, "Hi-Tech" was surrounded by one of the deepest talent pools in the game, with names like Carl Frampton, Leo Santa Cruz, Abner Mares, Gary Russell Jr., Simpiwe Vetyeka, Lee Selby, Jesus Andres Cuellar and others all populating the class. Thankfully he was able to secure a fight and victory over one of these men, but promotional bickering and tentativeness left Lomachenko out of the running for most of them. Some just outright rejected offers.
This seemed to force his hand to move up where the issues looked less prominent. After all, he couldn't be asked to constantly take on fighters the calibre of Chonlatarn Piriyapinyo, Gamalier Rodriguez and Romulo Koasicha. So far the jump has done him well, with fantastic performances against Roman Martinez and Nicholas Walters. But next up is an over-matched Jason Sosa, and we have already seeing shades of the disappointment that plagued him at 126.
The former two-time gold medallist stated bluntly after securing the Sosa fight that, "I would like to thank Jason Sosa, who unlike the other champions, agreed to take this fight to determine the best in this weight division, even though everyone knows I am the division's Papi."
He continued: "I moved up to 130 pounds hoping champions in this division were not cowards like those at 126 pounds. It looks like I was wrong.
"To all the other 'champions' in the 126 pound and 130 pound divisions, I say this to you, 'You are not champions, you are businessmen. Bad businessmen. By avoiding risks, you cheat the boxing fans and that is bad business.'
"I came to this sport to prove to myself and others that I am this big and loud champion. So, while all of you continue to hide from me, I am going forward to achieve my goals."
It's awfully hard to achieve goals when you don't have compliance. He needs to force it. By staying more active the Ukrainian builds not only his fan base, but his monetary base. Quite simply: he stays in the public's eye, which makes him worth more and earns him more. This draws fighters in.
Gennady Golovkin and Sergey Kovalev are great examples of Slavic fighters who have been promoted well, especially Golovkin. "Tripe-G" fights at least three times a year, with tries at two highly-ranked opponents and a try or two at a top-20-ish guy. The fact that he fights in so many different areas compounds his marketability. It's brought him nearly to the forefront of the sport—this from a Kazakh.
Lomachenko and his promoter Bob Arum should use those two as templates for success. Make the 29-year-old an international star—let him fight in the Ukraine, improve his English, etc.
And, so long as they constantly invoke their right to take on mandatory challengers and stay active in calling out the best fighters out there, the fights will come.
There came a point when even the defensively-minded Floyd Mayweather became an irresistible force at the negotiating table.