"Gold & Glory" Fact Sheet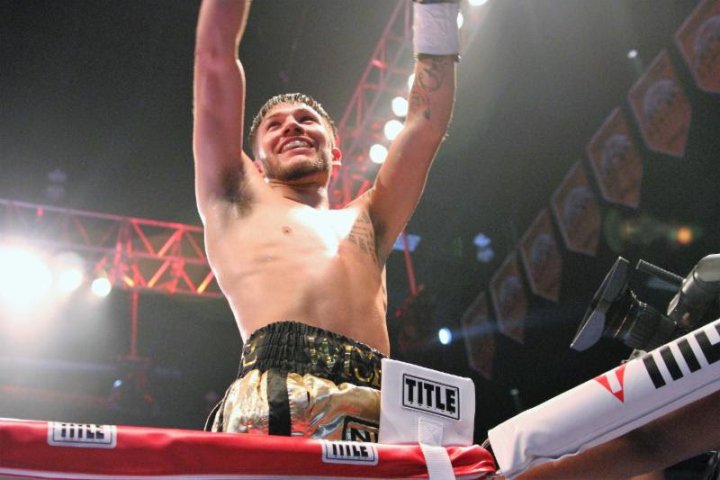 : "KO Night Boxing: Gold & Glory"
WHO: Main Event – Vacant IBA Americas Flyweight Championship (8) — CBSSN
Nico Hernandez (3-0, 2 KOs), Wichita, KS
Jozsef "Little Red" Ajtai (19-9, 12 KOs), Budapest, Hungary
Co-Feature – Welterweights — (6) — CBSSN
Javonte Starks (13-2, 7 KOs), Minneapolis, MN
Cesar Soriano (28-36-1, 17 KOs), Iztacalco, Distrito Federal, Mexico
Junior Middleweights (4) — CBSSN
Akeem Black (3-1, 1 KO), Milwaukee, WI
Derrick Clayton (pro debut), Bakersfield, CA
Middleweights (4) – CBSSN Swing Bout
Jeff Strum (pro debut), Wichita, KS
Brian Clements (0-0-1), Topeka, KS
Junior Welterweights (4)
Chazz Macias (pro debut), Tehachapi, CA
Corey Roberts (0-3), Omaha, Nebraska
Heavyweights (6)
Maurice "Freight Train" Byarm (13-2-1, 9 KOs), Washington D.C.
Richard "Silverback" Carmack (15-12-1, 12 KOs), Kansas City, MO
WHEN: Saturday, February 10, 2018
WHERE: Hartman Arena, Park City, KS
PROMOTER: KO Night Boxing LLC in association with Hartman Arena
SPONSORS: Park City (KS), Twister City Harley-Davidson and Metro PCS.
TELEVISION: Taped live for future airing (TBD) on CBS Sports Network
DOORS OPEN: 5:00 p.m. CT
FIRST BOUT: 6:00 p.m. CT
TICKETS: $115.00 (VIP), $75.00, $50.00, $35.00, $25.00 and $20.00 (prices do not
include service fees). Student tickets are available – kindergarten through
college – for $15.00 dollars but are only sold at the arena (buy in advance and
get a complimentary Nico Hernandez T-shirt and rally towel while available).
Student Identification is required. Available to purchase at the Hartman Arena
box office and http://www.ticketmaster.com/venue/50551?Brand=Hartman.
This is an all-ages show.
OFFICIAL WEIGH IN: Friday, Feb. 9, 2018 @ 6 p.m. CT
Twister City Harley Davidson
5427 Chuzy Drive, Wichita, KS
PUBLIC WELCOME