Juiseppe Angelo Cusumano: "Latham will feel my power!"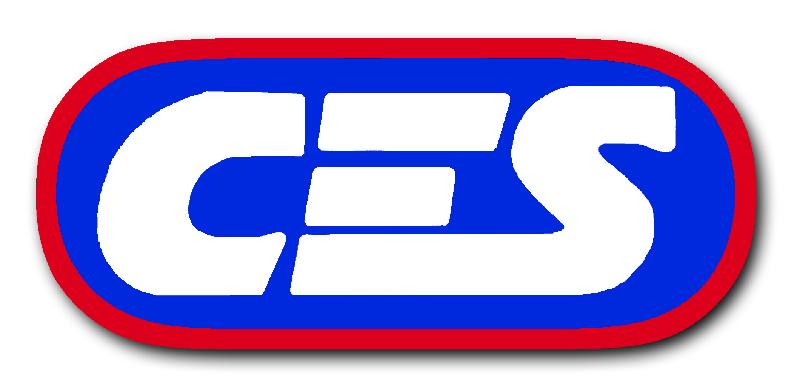 There's nothing better in boxing right now than being a heavyweight contender in what is now a wide-open weight class, unless you're a heavyweight who happens to hit like a runaway freight train.
Meet Juiseppe Angelo Cusumano, the hard-hitting, heavy-handed Sicilian who'd like nothing more than to throw his hat in the proverbial ring as the next great heavyweight champion.
The time is now; with the Klitschko brothers no longer hoarding every belt under the sun, there are currently three fighters sharing the four major world championships, which means there are far more open roads to success than there were when Wladimir and Vitali held each belt for periods of nine and five years, respectively.
For what it's worth, the Klitschko brothers boast two of the top 10 longest individual title reigns in heavyweight boxing history with Wladimir's nine-year, seven-month, six-day stranglehold on the IBF, WBO and WBO belts ranking behind only Joe Louis (11 years, eight months, eight days) for the longest ever, but those days are long gone.
Right now, it's world champions Anthony Joshua (WBA, IBF), Deontay Wilder (WBC) and Joseph Parker (WBO) in the crosshairs of every heavyweight with a puncher's chance, and Cusumano (13-1, 11 KOs) is confident 2018 will be the year he serves notice to the rest of the division that perhaps there's a new challenger on the block.
"I want to give it my all," said Cusumano, who fights again Friday night at Twin River Casino. "The heavyweight division is open and I'm going to have to do everything I need to do to be the best I can be."
Before he sets his sights on the top dogs in the division, Cusumano must first take care of Pittsburgh's Fred Latham (9-1-2, 5 KOs), by far his toughest test to date. Their six-round heavyweight showdown is the co-feature of CES Boxing's 2018 season opener, which streams live on Facebook via FIGHTNIGHT LIVE beginning at 8 p.m. ET.
Cusumano has won 11 consecutive fights dating back to his only career loss in 2012 and has resurfaced under the promotional guidance of CES Boxing following a two-year layoff in which poor management and alcohol abuse kept him away from the gym. Feeling as though he'd missed his shot, Cusumano considered walking away from boxing until Danville, Va., trainer Marcus Luck rolled the dice on the 6-foot-4 heavyweight and introduced him to CES Boxing president Jimmy Burchfield Sr.
The rest is history. Since signing with CES Boxing, Cusumano scored three scintillating knockout wins in a three-month span in 2017 and might've made it 4-for-4 in December were it not for a brief bout with pneumonia postponing his scheduled fight against Brandon Johnson.
At 29, Cusumano knows this is the year he needs to assert himself. No more distractions or layoffs, just a heavy focus on his craft. He recently hired a new strength and conditioning coach, who has forced him to push his body to the limit.
"He's really kicked my butt," he said. "You'll see my body when I get up there."
Cusumano has shared his progress with fans via social media, including a photo of him training underwater, a mirror image of the iconic snapshot of all-time great Muhammad Ali standing at the bottom of a Miami swimming pool in 1961.
The message is clear: Cusumano is hungry again, and that's potentially bad news for the rest of his weight class.
"Each fight, I feel like I'm getting better and better," he said. "A three-year layoff is a long time, so after these three fights I've just had, I get more motivated. I get more into it."
He also knows plenty about Latham, who recently starred on the long-running ShoBox: The New Generation series on Showtime against Junior Fa in November. Cusumano has actually sparred with some of Latham's previous opponents.
"He's got a pawing jab and he doesn't like to fight, really. He likes stay away and score points from a distance and stuff, so I'm going to have to attack," Cusumano said. "He has problems every time someone attacks. I know he fought Keith Barr [in 2015] and Keith Barr is not that big of a guy and he's not good, but he was able to land a lot of big punches on Fred just because of the pressure he was putting on him.
"I'm going to have to keep pressure on him and let him feel my power early and let him know it's going to be a very long night if he wants to stay in that ring."
With each fight up north, the Danville resident becomes more and more of a fan-favorite in Rhode Island, particularly in the Federal Hill neighborhood of Providence, a predominantly Italian-American community.
He promises to look leaner than ever, even though he stills weights close to usual number of 235 pounds, and he's adamant he's not looking too far ahead. When asked about the other contenders his division, Cusumano simply says, "One at a time."
"This fight is only [three days] away so I'm pretty focused on that right now and this week is about getting my energy back, rebuilding, because, like I said, I've been killing it," he said. "Now I've just got to get that energy back and the night of the fight I should feel like Superman."
Tickets for Friday's event are priced at $47.00, $102.00, $127.00 (VIP) and $152.00 (VIP) and can be purchased online at www.cesboxing.com, www.twinriver.com or www.ticketmaster.com, by phone at 401-724-2253/2254 or at the Twin River Casino Players Club. All fights and fighters are subject to change.
Doors open at 6 p.m. ET with the preliminary card beginning at 7 followed by the main card streaming live on Facebook via FIGHTNIGHT LIVE at 8 with play-by-play announcer Michael Woods and color commentator Xavier Porter. FIGHTNIGHT LIVE is available online on all portable devices at www.facebook.com/FaceFIGHTNIGHTLIVE/.
Ray Oliveira Jr. (9-1, 1 KO) of New Bedford, Mass., faces New Haven, Conn., veteran Edwin Soto (11-2-2, 4 KOs) in the eight-round main event for the vacant World Boxing Union (WBU) Canadian-American-Mexican Super Welterweight Title.
The Feb. 23rd card also features the return of longtime fan-favorite "Mr. Providence" Vladine Biosse (15-7-3, 7 KOs), who fights for the first time in a year and a half when he faces Atlantic City, N.J., super middleweight Antowyan Aikens (11-4-1, 1 KO) in a six-round special attraction.
Undefeated prospect Jamaine Ortiz (7-0, 4 KOs) of Worcester, Mass., faces Laredo, Tex., veteran Victor Rosas (9-7, 3 KOs) in a six-round lightweight bout and junior welterweight Anthony Marsella Jr. (7-0, 4 KOs) of Providence returns for his seventh consecutive fight at Twin River in a six-round bout against Cancun, Mexico native Israel Villela (6-8, 2 KOs).
Regional rivalries highlight the preliminary card, starting with Johnston, R.I., junior welterweight Nicky DeQuattro (2-0, 1 KO) making his Twin River debut in a four-round bout against Carlos Galindo (0-0) of Lima, Peru. Providence lightweight Michael Valentin (3-0, 1 KO) puts his unbeaten record on the line against Demetrius Wilson (2-4) of St. Louis, Mo., and Springfield, Mass., welterweight Miguel Ortiz (2-1, 1 KO) faces Wilson Mascarenhas of New Bedford, both in four-round bouts. Providence featherweight Ricky Delossantos (3-0) aims for his fourth consecutive win in a four-round bout against New Bedford's Efren Nunez (0-1). Taunton, Mass., native Marqus Bates (2-2, 2 KOs) battles welterweight Latorie Woodberry (1-5) of Roanoke, Va., in a four-round bout.
The entire fight card is dedicated to the memory of super bantamweight Luis Rosa Jr. of New Haven, the son of Luis and Marilyn Rosa, who passed away tragically on Jan. 14th. Rosa Jr. will be inducted into the CES Ring of Honor.
Visit www.cesboxing.com, www.twitter.com/cesboxing or www.facebook.com/cesboxing for more information, or follow CES Boxing on Instagram at @CESBOXING.