Exclusive: Chantelle Cameron believes Katie Taylor is beatable; Wants more competitive fights for woman's boxing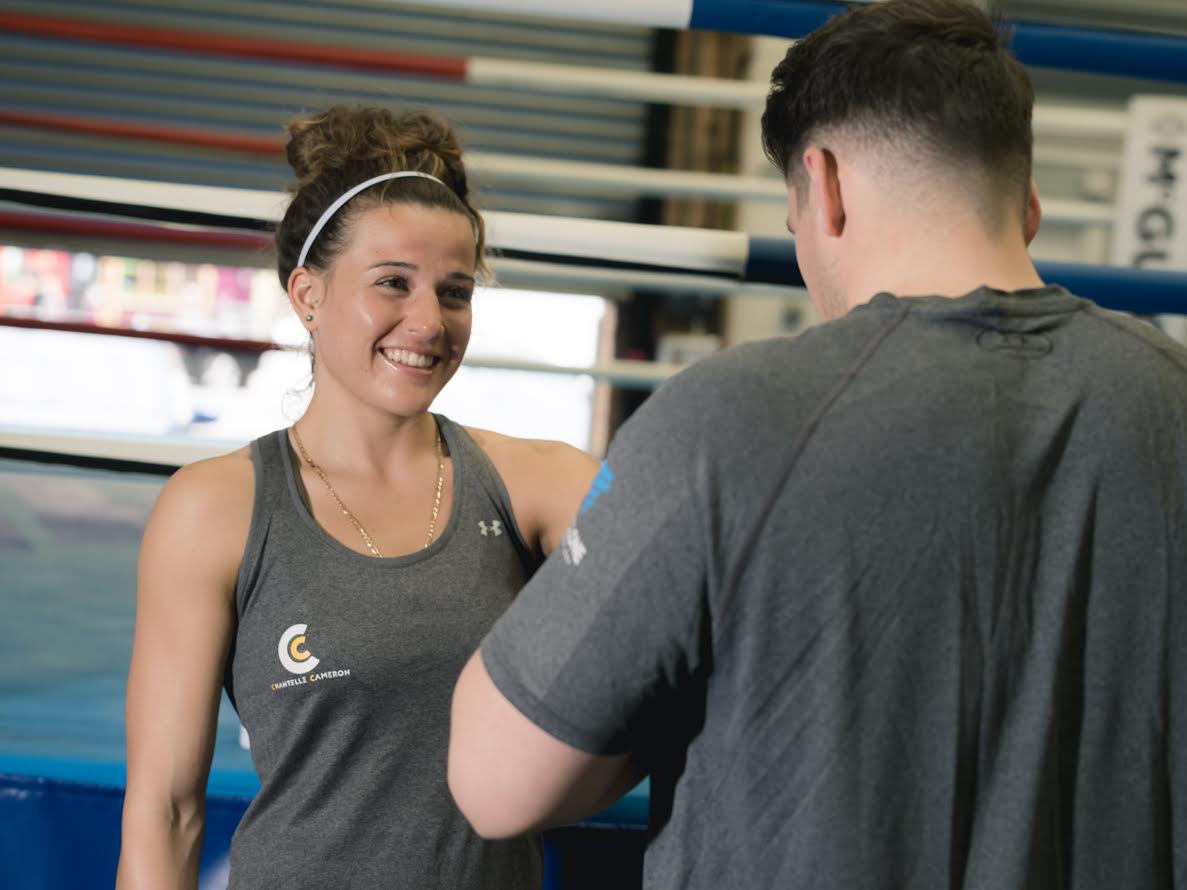 Chantelle Cameron is the current IBO World female lightweight champion and successfully defended her title against Myriam Dellal in March at The SSE Hydro, Glasgow.
Rated the fourth best lightweight in the world by Boxrec, Cyclone Promotions may find it difficult matching Cameron with a suitable opponent as she seeks experience before stepping into the ring with the likes of Katie Taylor and Delfine Persoon.
In an interview with Ringnews24, Barry McGuigan added:
"We'll fight any of them, there's none that we are concerned about. The great thing about Chantelle is she is 26-years-old and all these girls are older than her. The two that we are targeting – Persoon and Taylor – are 32 and 31 years of age. Chantelle is in her prime years and she's getting better every day."
Cameron is full of respect for Katie Taylor, but believes she is beatable should the two meet.
She told Ringnews24.com:
"She was a great amateur and is a great pro. She's a role model for women's boxing. When she boxes there are signs in the ring that she is beatable. Everyone's beatable; we've all got two arms and two legs."
'Wham Bam Chan' wasn't sure if the fight against Taylor would be enough to top the bill.
"I'd like to think so, but I don't know – hopefully, we'll see."
With woman's boxing continuing to grow in UK, Cameron would like to see it get better and suggested some improvements.
"It's growing and getting bigger but I think it needs to be better. It needs to be looked after better. There have been some shows where woman's boxing needs better matchmaking. It's not going to look good for woman's boxing with bad matchmaking. I think it's important to keep progressing and making it look good to keep people interested. It needs more competitive bouts and people will get interested. People don't want to see mismatches. Women's boxing has a lot of critics at the moment. It would be good if people could see good competitive matches. That way it would raise the profile of women's boxing."
Cameron revealed she would like more fights as she continues to learn with each fight before facing Taylor.
"I don't know, It's down to my team really [fight happens]. If they told me I was boxing tomorrow then I'd have to make sure I was ready. I want a few more bouts because I feel like I can still gain experience. With each fight I'm having I'm taken a lot away -I'm learning every single time. I wouldn't mind a few more bouts to keep learning and if the fights there, it's there. Again, it's up to my team. If they say Taylor is my next fight, I'll box her – I won't query it."
With no fight scheduled, Cameron doesn't know when she will be back fighting.
"I don't know [next fight], they're having trouble matching me. "