Eddie Hearn says Alexander Povetkin is backed by the Russian government ahead of Anthony Joshua world title challenge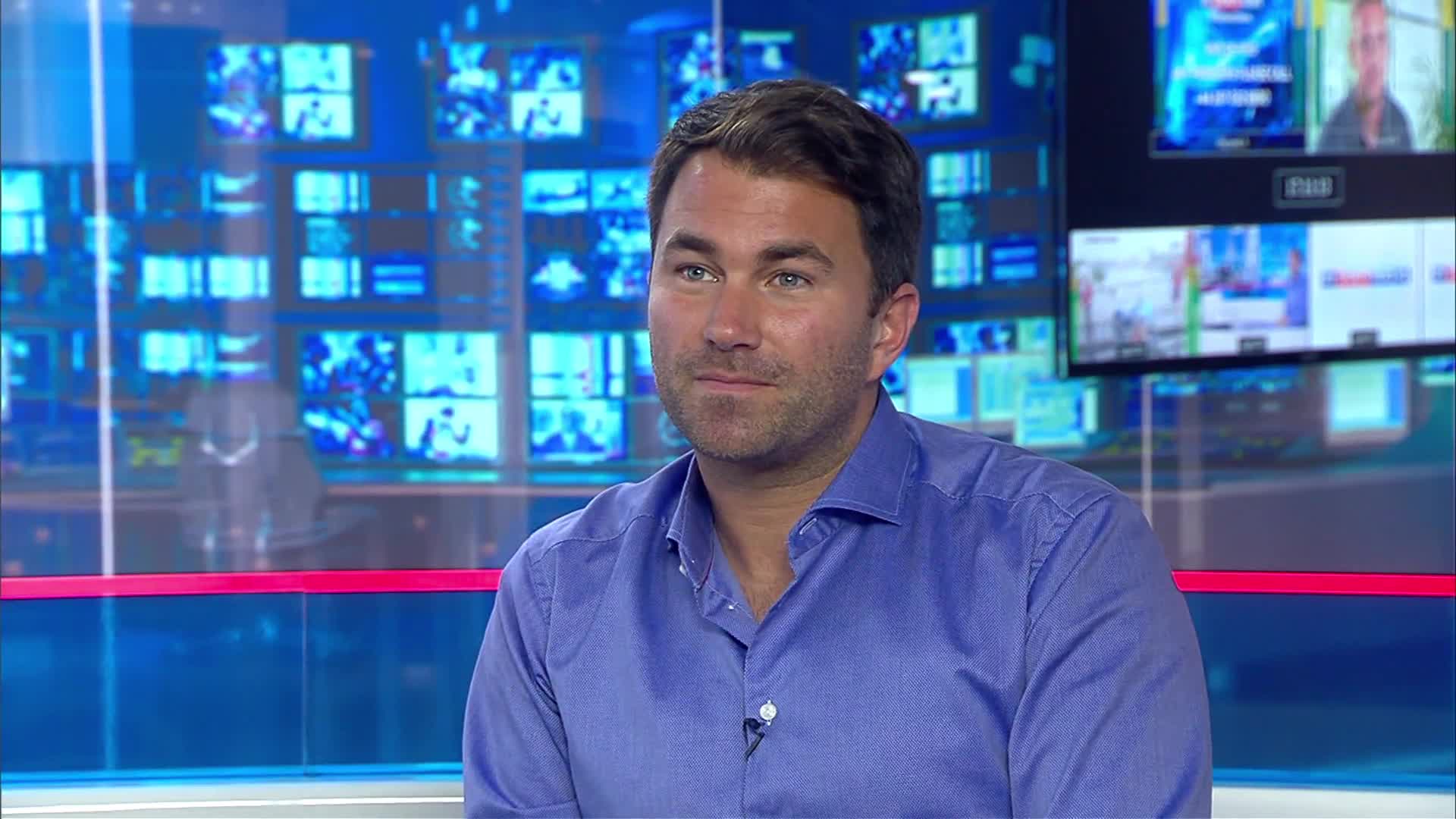 Promoter Eddie Hearn has framed this weekend's heavyweight title fight between champion Anthony Joshua and challenger Alexander Povetkin as a battle between British morality and the Russian government.
"He has got not just his team, but the country and, dare I say, the government behind him. They are all involved," said Hearn in comments published by the Telegraph.
The Matchroom Boxing boss drew the link in the midst of a diplomatic row between Britain and the Russia over the recent poisoning of a former Russian double agent and his daughter who were living in Salisbury in the southern English county of Wiltshire. The British government has named two Russians as the perpetrators of the Novichok poisoning.
"This is like a mission from them to beat Britain and for a Russian to become the world heavyweight champion," continued Hearn. "He and his team know how important this is for them and for Povetkin nationally. This is not just about him personally winning a title, this is a major, major thing if Povetkin could stick one on a Brit.
"You know that level of government is involved in Povetkin so there will be plenty of instruction, well wishes and calls of intent from them saying 'come on, this is important for our country'."
Povetkin's manager Vadim Kornilov has admitted Russian president Vladimir Putin is a fan of 39-year-old veteran boxer, but says that he hasn't been to one of his fights.
"The president has not yet been to his fights but he is definitely a big sports fan. He is also a fan of Alexander and he helps with many things," said Kornilov.
Hearn admitted the fight at Wembley Stadium in London – which will be for Joshua's WBA, WBO and IBF heavyweight titles – might suffer at the box office due to Povetkin's relatively low profile and lack of English language skills.
"It's a really tough fight and one of the downsides of this fight is that, if everyone in Britain had the knowledge of people who are involved in boxing, this fight would be five times bigger," said Hearn.
"Because when you talk about Joshua-Povetkin, it's a great fight. But that casual audience don't really know about Alexander Povetkin. Povetkin doesn't speak English so he isn't going to square up to Joshua at a press conference and start talking this and that."