Jerome Samuels, Craig Kennedy and Bradley Pryce get the wins on Steve Robinson's first promotion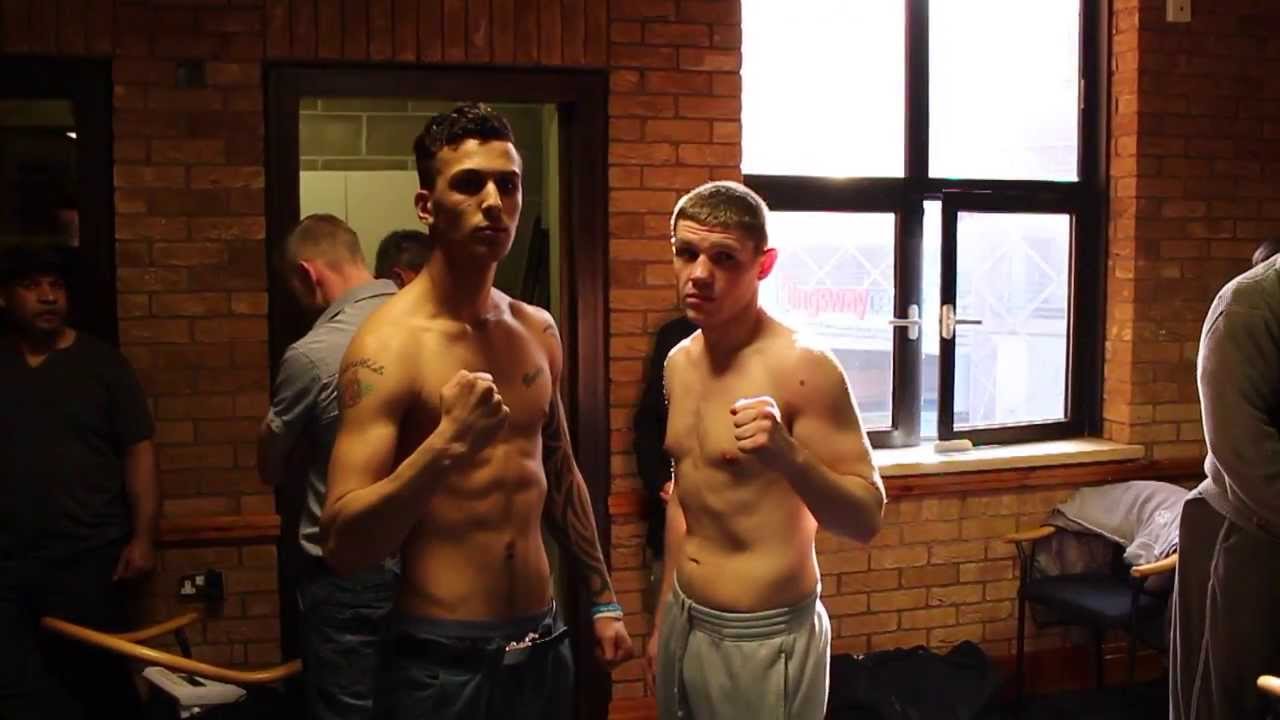 On Friday 14th March at the Newport Centre, South Wales on the Steve Robinson Promotions bill 'Enter the Dragon', local boxer Jerome Samuels lifted the Welsh light-middleweight crown with a hard-fought ten round points decision over Dai Jones of Blackwood.
A true see-saw battle, with neither man able to truly take control over their opponent, due to the courage and determination showed by both, was nip and tuck all the way. The rounds were close, the effort and will to win on display for the truly appreciative crowd of spectators.
The first round ended with furious exchanges and set the tone for the rounds ahead. Jones putting on effective pressure through-out the fight while Samuels looked to measure the straight right hand. Both showed a good left jab and while there was some holding and clashes of heads, it was a contest that for the most part was high energy and often furious.
Some of the rounds were extremely close and it was a case of whether you scored for Jones pressure or the straighter punching of Samuels. Both men were stunned at points in the bout but came back quickly. I had the bout even going into the final round and it was a round that I saw in Jerome's favour.
The two combatants had met in the same venue back in September 2013, with Clarke Joslyn as the man in the middle. That encounter rightly ended in Samuels favour by a score of 58-57. Mr. Joslyn was, once again, the referee for this encounter and scored it 97-96 in favour of the Newport man. I had it 96-95 to Jerome Samuels. With the Welsh title on the line and the first time both men had fought beyond six rounds, it is a credit to both and their camps that they fought right-up until the final bell.
Jerome Samuels started his career with five straight loses but since hooking-up with trainer Richie Garner; has now won five in a row. Dai Jones, trained by Tony Borg, will feel unlucky not to have won, as you could have made a case for either boxer. Tony Borg was in the corner for the classic between, his boxer, Gary Buckland and Gavin Rees; that took place on February 1st in Cardiff and the contest between Jones and Samuels was right up there with that bout.
Jerome created history, as his father Paul Samuels also held this belt back in 1998. Paul lifted the title that night with a second round KO of Craig Winters. Jerome had a much tougher night and his father was there proudly watching his son follow in his footsteps.
Jerome Samuels record improves to 5-5, while Dai Jones record reads 4-4-1.
The co-main event saw undefeated cruiserweight Craig Kennedy take on the durable Moses Matovu, in an eight round contest, for the British Masters Bronze title.
Kennedy from Cardiff, showed excellent timing and controlled the fight with his left jab and potent right-hand. Matovu of Uganda but based in Bangor, Northern Ireland is a tough journeyman, who is just as happy trading blows with heavyweights, but got a shock in the second round when a left followed by a perfect straight right hand dropped him along the ropes. Matovu beat referee Reece Carter's count and was game through-out the contest.
Kennedy, boxed very well and negotiated the eight round distance comfortably, winning every round. Matovu, used every trick from the journeyman's unwritten hand-book, to buy time while was always dangerous with wild swinging right-hands though Kennedy for such a big man – is very athletic and quick and on the rare occasion he caught a right hand, he was unfazed.
This was Craig Kennedy's first professional title and the boxer known as 'The Kid' with the motto of 'So much talent he'll lend you some', has the talent, speed and fire-power to win many more.
Craig Kennedy remains unbeaten at 8-0 while Moses Matovu drops to 4-39-4.
Bradley Pryce, turns 33 today and will be celebrating after a good win over Latvian Raimonds Sniedze. Pryce, trained by Jamie Arthur, entered the bout with the greater experience and class and made relatively short work of the foreign opposition.
The former Commonwealth light middleweight champion, stalked his opponent in the first looking to detonate the right-hand, while Sniedze was moving and flicking out a left-jab. A more composed Pryce started to work his opponent over in the second, while applying more concentrated pressure, and dropped the 22-year-old at the end of the round in the neutral corner. Sniedze made it to his feet but was looking a beaten fighter. The visitors corner had seen enough and didn't allow their man out for the third.
Bradley Pryce's record improves to 35-16 while Raimonds Sniedze falls to 9-21-2.
21-year-old welterweight Tony Dixon finally had a bout in Wales, after being on the road for his first three contests, when taking on tough journeyman Jan Balog of the Czech Republic. The four round contest was entertaining through-out. Dixon jabbed well and landed his potent right-hand but was getting caught occasionally as he went in.
A straight right in the first dropped the visitor but no count was issued by referee Reece Carter, as Dixon's foot was on Balogs, which happened again later in the fight. Balog is a southpaw while Dixon is orthodox, so feet getting tangled is more likely. The Latvian was wild and crude at times but mainly on the back-foot, as Dixon looked to get the right-hand home and also displaying impressive body punching. Dixon also showed good flurries and quick hands once he had his opponent trapped – though needs to be mindful of jumping straight in, as he was getting caught with some timed counters. In the final round the tough but out-gunned Balog was bloody, from the nose, and got on his bike to survive the round
Dixon was the clear winner 40-36, on the official card and I had it the same way. Tony Dixon remains unbeaten at 4-0 while Jan Balog is  now 6-16-1.
18-year-old Danni Griffiths from Nantymoel, put in a mature display against the vastly more experienced Jamie Ambler of Aberystwyth, in a four round contest.
Ambler looked to move and keep his distance in the first couple of rounds against his heavier foe, but Griffiths has fast hands, for a cruiserweight, and was able to land a strong orthodox jab and also put in good shots to the body.
Jamie's first real attack came at the end of the third round but that was after he had taken some digging shots to the body from Danni. Ambler though was out-gunned through-out by his quicker opponent.
Danni Griffiths fought a composed fight, with accurate punching, and has the tools to develop into a top cruiserweight under the guidance of his hugely experienced trainer Tony Borg.
Referee Reece Carter scored it 40-37 to the talented youngster. Danni Griffiths record is now 4-1 while Jamie Ambler's falls to 10-55-2.
In a rematch at super flyweight, Cardiffian Kyle King once again beat Newport's Darren Pryce over four rounds. The pair had met in the same venue back in 2011.
A clash of heads in the first left a lump on the left side of Pryce's head and another head clash in the third left him with a cut over the left-eye.
The two men showed respect for the others power and both were rocked at points in the bout, a right put Pryce down in the second but it wasn't ruled a knockdown; earlier in the round King had been rocked by a right-hand.
At times the pair stood-off or fell-short, but overall it was King who was the busier of the two and rightly got the verdict from referee Reece Carter 40-37. 24-year-old Kyle King's record is now 4-3, while Darren Pryce, younger brother of Bradley, drops to 0-6-1.