Middleweight Division Shake Up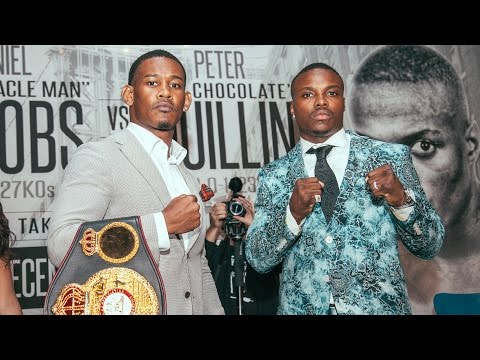 At the very bottom of the list of importance attached with Daniel Jacobs' inspiring destruction of Peter Quillin is the belt he retained. The WBA regular 160-pound title holds about as much weight as the three words some pompous and arrogant Americans demand President Obama to chant. However, Daniel Jacobs' victory does hold substantial weight in the middle weight division. The middleweight division is one of the best in boxing history, some of the best fights, dominate champions, and inspiring stories in boxing, have manifested out of the middleweight division. New York Native, Daniel Jacobs, is at the very top of inspiring stories in middleweight history. How will he fair as a title holder?
Jacobs' story aside, todays version of the middleweight division has given us more want than wow. Even when boxing fans get a great match up i.e. Lee vs. Quillin or Cotto vs. Canelo, they are left with a craving for more, rather than a belly full of tantalizing pugilism. Jacobs' victory hopes to create a more appetizing menu for the 160-pound division.
The biggest problem in the 160-pound division is the fight everyone wants to see, Gennady Golovkin Vs. Canelo Alvarez, is marred in politics and calamity; 'I'll fight at 160' are words everyone is demanding Canelo to say, and yes, here the spoken word can make a difference. Assuming Canelo is determined to create a 155 pound division, as many pundits believe, boxers like GGG and Jacobs will do the boxing fans a disservice if they meet him there. I will go on record now and say I will personally boycott any middleweight championship fight not met at 160 pounds from now on. While my rebellious behavior will not even make a dent, it will help my peace of mind.
We can only hope GGG & Jacobs, as well as any other 160-pound title holder or contender, does not enable Canelo with his ridiculous quest. The best response to Canelo's prima donna behavior is to make a GGG vs. Jacobs fight. Would be pretty good for the fans as well. This fight is not likely to take place next time out. If Canelo does not come to his senses, and GGG does not fold, GGG will take on Tureano Johnson and Jacobs will either give Quillin a rematch or fight the winner of Andy Lee vs. Billy Joe Saunders. Jacobs may also opt for a fight that resembles more of a tune up before taking on any of these challenges. However that can be dangerous, just ask Amir Imam about a so-called soft touch.
All of these scenarios should be satisfying enough for boxing fans if they do not get the fights at the top of their wish list. GGG vs. Tureano Johnson is guaranteed fire works for however long it lasts, and Jacobs against any top middle is intriguing.
The hope for boxing fans is that when the smoke clears there will be a clear-cut fight between two of these men to crown an undisputed champion. Men like Ray Robinson, Tony Zale, Jake LaMotta, Gene Fullmer, Dick Tiger, Carlos Monzon & Marvelous Marvin Hagler have all ruled the middleweight division. Rank them how you wish, however, there is one thing all these men have in common: they would have all taken it as a great insult if another fighter tried to refer to themselves as a champion while they were on top and would have done whatever it took to decide who the champion was in the ring.
If the middleweight title holder & contenders of today show that same attitude, we are in for a breath-taking next couple of years of middleweight struggles.