Will Josh Taylor go after Tyrone Nurse and the British title or fellow Scot Ricky Burns?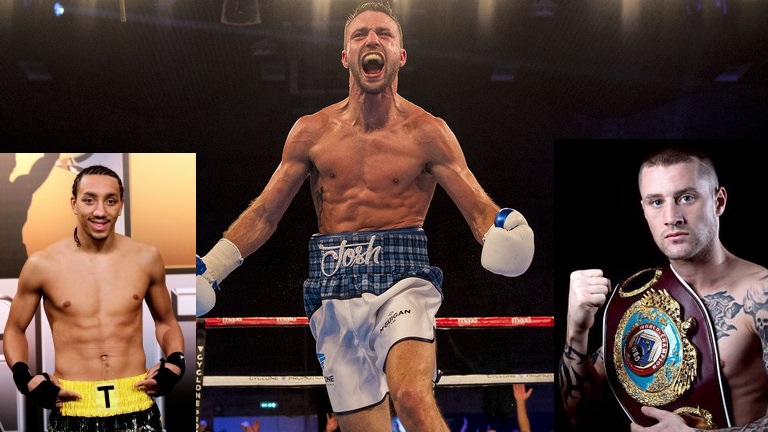 Where will Josh Taylor go from here?
The 'Tartan Tornado' lived up to the hype having recently stopped British prospect, Ohara Davies in the 7th round to retain his Commonwealth title while obtaining the WBC Silver light welterweight title. He came out of the fight accomplishing precisely what he claimed he would, in a fight that saw Taylor utilising his speed and power to overwhelm his opposition. It did take Taylor a moment to discover his rhythm against the awkwardness of Ohara but when he did, there wasn't any looking back. Davies, who was unbeaten at the time, was put down on the canvas at the end of the third after a cluster of punches that included a fierce right hand to the chin. The Englishman showed heart by coming back with a few shots of his but nothing really of significant note and the Scot just worked at wearing Davies down, succeeding in doing so. Davies wasn't entirely out of the conflict and in the 5th he started to force his way back into the bout with a lot more activity being presented, which was ultimately short lived as later in the round he was struck by two big uppercuts blows, leaving him uneasy and struggling to find his feet. In the 7th, a heavy hard-hitting Taylor counter hook dropped the Londoner who was unable to recover after beating the count and the referee brought a halt to the fight.
Will he go after Tyrone Nurse's British title?
Tyrone is currently scheduled to defend the title he picked up in 2015 against Chris Jenkins on the second attempt after they fought to a draw in their first meeting, the challenger being the unbeaten 24-year-old Jack Catterall. Catterall will prove to be a worthy contender for Nurse and will have an enormous shot of dethroning the champion having won all of his 18 professional fights so far. Will Taylor wish to pursue the victor of the bout? Taylor has his Commonwealth title and could seek to add the British belt. A British title fight would be an excellent and valuable experience to eventually fight for a world title as I feel he is not entirely ready to be challenging at that level just yet, at least not 10 fights into his professional career. I can picture Taylor challenging for the British title against the eventual winner and I imagine it is something he is considering himself.
Barry McGuigan's Praise:
McGuigan thinks very highly of his man saying he is the best Scottish boxer 'since Ken Buchanan' a former world champion who Taylor looks up to, saying "For pure natural ability and skill, I don't think there has ever been a guy like this, not since Buchanan. He is very similar to Kenny in every way. Buchanan had naturally fast hands, he
 was a southpaw, he was from Edinburgh. It's spooky, the
 similarities between them." He has also said, "Ability-wise Taylor is quite capable of beating anybody in the world right now." Which are big words to live up to for Josh Taylor! It hasn't just been Barry McGuigan that has been speaking highly of their man, but his trainer Shane, son of Barry has had a lot to say about Taylor as well, calling him 'the complete article' and expressing "Josh is a phenomenal talent, a phenomenal force."
Ricky Burns-Josh Taylor?
Taylor himself has gone on record to state he seeks a fight with the 3-weight world champion and fellow Scot, Ricky Burns. Depending on who you ask, he is either not yet ready to take on Burns or fully capable of stepping up. Burns currently has a fight scheduled for the 7th of October against Anthony Crolla in Manchester but has gone on record to say that he is open to the idea of the fight saying that 'you have Eddie's [Promoter, Eddie Hearn] number.' Barry McGuigan has been talking about the fight for a long time now and has been calling out Burns on numerous occasions saying that 'he is adamant that Ricky Burns wouldn't beat his man' which hasn't gone unnoticed by Burns who said that Barry has the numbers and that if he wants the fight make an offer. Both Barry McGuigan and his son have gone on record, saying that the winner of the Burns-Taylor fight would go on to fight for a world title afterwards. Burns absolutely respects Tayor's ability having seen his victory over Ohara Davies ring and has praised Tayor on a number of occasions while Taylor has been praising Burns saying "Ricky is still at the top of the game and a very tough fighter. He's got all the experience." Also saying "Ricky is a great fighter, was a hero of mine." Taylor has already named his ideal location for the fight "I'd love to fight at Edinburgh Castle. It's a dream of mine. I think it would be iconic." This fight would fetch a ton of interest as a 'battle of Scotland' and will be incredible for the sport in the country.
Future:
Taylor has made one thing clear about his future, he wants to win world titles for Scotland. It will be interesting to see what he does next whether it is the British title or setting up for a world title, it will be exciting to see how far he can go. I personally back Taylor for big things and I can count on him to take home a world title before long. Can he carve his name in Scottish boxing history? I can honestly say I believe he can.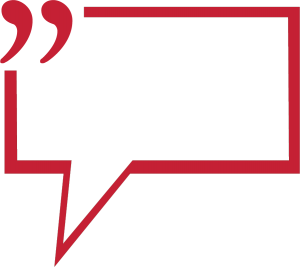 Click Here, If you wish to add a COMMENT to the above article or any of the Ringnews24 boxing articles.