Exclusive: Nathan Gorman on working in the Hatton Gym and training with Tyson Fury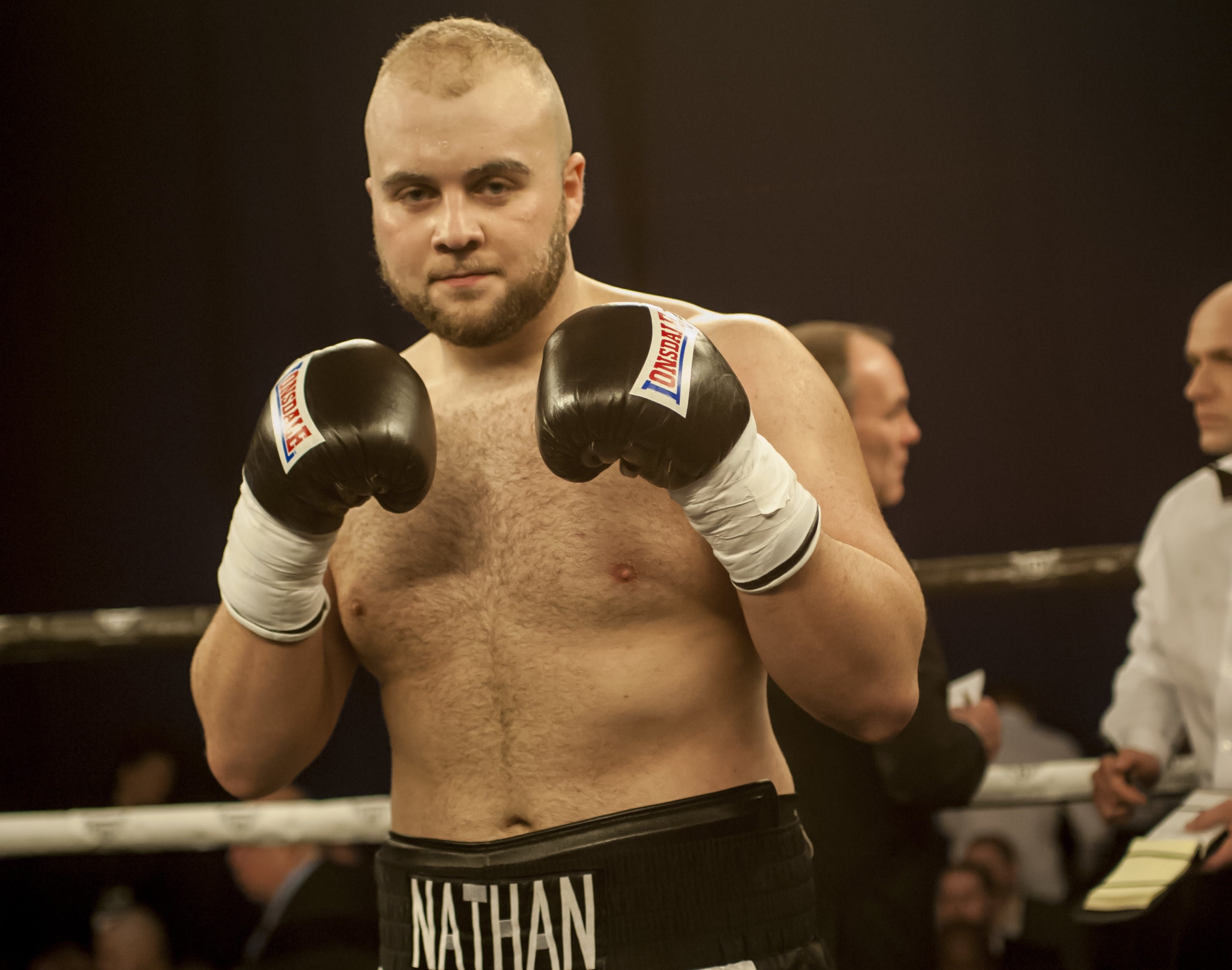 I'm standing by the ropes watching Nathan Gorman go through a sparring session, I won't break the "what goes on in sparring stays in sparring rule" but I will go as far as to say Nathan was looking sharp, very sharp actually. With crisp quick jabs and hooks along with great movement I couldn't help think he would cause all sorts of problems for most heavyweights out there just now and he was looking in good shape for his upcoming fight in June. After training we sat down to discuss opponents, working with Ricky and the comeback of Tyson Fury.
First of all, Nathan admitted he didn't know who he would be fighting on the 9th June at the moment.
"I don't know my next opponent yet; we still have 7 weeks so I'll find out soon enough. I think I'm defending my WBC International Silver Title but who it will be against I don't know. It possibly won't be against someone from the UK, we were looking at Tom Little but the WBC said he wasn't an approved fighter for the title which is strange because he's had wins against some tough guys, so who they approve we will have to wait and see. Obviously, everyone wants to run before they can crawl and I want to fight the best but it will be whatever Ricky thinks is the right fight at the right time for me. I imagine it will be someone who is tough and durable and could be unbeaten as I've faced a couple of unbeaten fighters already"
At only 21 Nathan is already ranked highly, I suggested to him that while he is probably not ready for the top fighters in the division he is still well ahead of where he should be at this stage.
"Yes, I know what you mean. We always said when I turned pro 2 years ago that within the next 2 years we will get the central area title and I won that within 10 months so it's mad how fast boxing can go. I then won the WBC title and now I'm in the top 5 in Britain and there are some big names ahead of me, they are the world ranked people like Joshua, Whyte and Chisora. With me being 21 Ricky says I'm not mature enough as a fighter yet as there is a lot of learning still to do, a lot of boxes still to tick and I know that. I'm confident when Ricky makes the move then I'll be ready"
Trained by 2 weight world champion Ricky Hatton who also has Blain Younis and Mike Jackson in his team I asked about how things worked in the gym and how it compared to being in Sheffield with Team GB.
"It's a good team we have here. If Ricky can't get in due to some other work commitments then Mike & Blain take over, when Ricky is here they are still very much still involved, they are very knowledgeable people. I believe that they are one of the best teams in Britain and that includes the Team GB squad I've been on. The biggest difference here compared to Sheffield is its harder here for a start and it's a better environment. In here you can have a laugh and a joke but up in Sheffield, it's pretty strict. Training is hard enough as it is without being able to have a laugh as you go. It didn't really suit me up there at all, I'm a character and so is Ricky and all the other lads in the gym so when you have come in here and you've had a hard day everyone boosts each other up and in Sheffield, it was nothing like that"
Tyson Fury has been training in the gym recently and Nathan has been doing some sparring with him, he opened up on how the man who beat the man was doing.
"He's looking really well and lost about 7 stone now which is a lot of weight to lose, he's coming back with a vengeance and I think he'll get the belts back. From what I've seen in here he is performing really well and sparring really good. He's looking just as sharp as when he fought Klitschko and that's the god's honest truth, he's looking light on his feet and I think he's got about another stone to get rid of which will be no problem for him"
Having sparred both Fury and AJ, I wondered who Nathan would favour?
"I like to think I'm friends with them both but I reckon Tyson wins, the way he is now. My honest opinion is it would be an easy nights work for Tyson. That's the truth, he's too awkward and he's very clever with a good boxing brain. He's a heavyweight who moves like a welterweight. Don't get me wrong if AJ hits you he's going to knock you out but you can't hit what you can't catch, can you? A 6ft 9 switch hitter coming at you from all angles, it's hard to deal with. He is back to himself and he's enjoying training again which is good to see"
I commented how good Nathan had looked in sparring earlier himself, with his fast hands and being pretty nimble on his feet. He explained how much he has improved since joining up with Hatton.
"I've always had speed which is unusual for the big lads as we are usually stiff but have power which is dangerous obviously, but if you have a bit of movement it will trouble them. I've learnt so much since coming here with Ricky, he was the master at angles and shots to the body and he has just added more to me. It's the angles, the positioning of your feet and the way you throw a shot for the momentum of the punch. The way Ricky throws a body shot he gets twice as much power into them, the way he steps round and puts his whole body into it, I wouldn't like to take one from him even now as he's still got a punch on him!! I'm not the finished article yet, far from it, but when it all comes together I should be decent"
Finally, we discussed the future, moving forward what would Nathan like to see happen in his career over the next 12 months.
"Obviously keep on winning but I'd like to win the British Title, the main goal for me is to win that. Whatever else comes up I'll take it as long as Ricky says so but there are some good fights out there for me. I'd actually be comfortable fighting the winner of Hughie Fury v Sam Sexton if that was to be an option"
Nathan would like to thank the following sponsors who help him be able to train full time: Wimpey Morrison, Ground Zero Fitness, Sutton Surfacing, Morson Group, Oz Fit and Professional Finance Centre.