Exclusive: Stacey Copeland is paving the way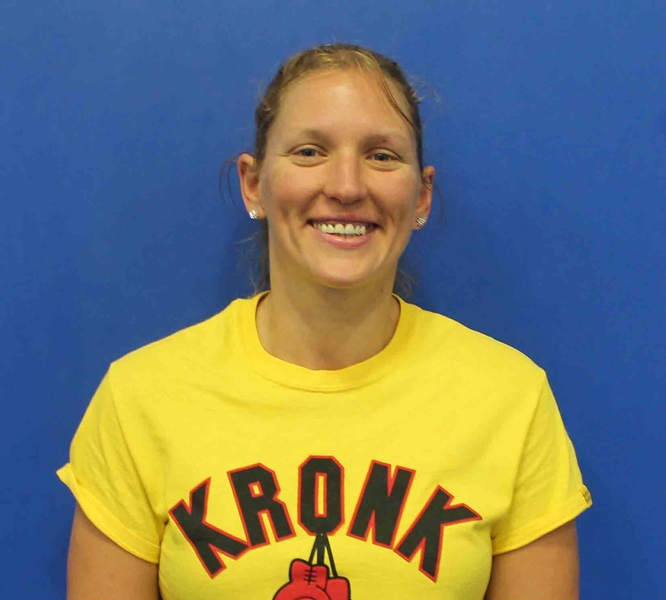 Stacey Copeland is one of those people who excels at sport. She has reached the top as a football player, reached the top as an amateur boxer and is now aiming to reach the top in the professional ranks. Alongside this, she is trying to pave the way for many more woman to achieve their own goals.
Talking after another gruelling training session hard working Stacey explained how boxing is in her blood.
"I've been involved in boxing since I was young as my grandad used to fight in the old boxing booths so it's been in the family. He ran our amateur boxing gym for about 40 years and it's now named after him The Roy Richardson Boxing Academy. My dad was also a boxer, he was ABA champion in 1979 (Eddie Copeland) and he was the last man to defeat Terry Marsh who he beat at Wembley. He went pro with Terry Lawless at the same time as Jim Watt so he was in a brilliant stable. He had a few fights and was tipped for big things but broke his eye socket against George Feeney, he couldn't really see properly after that so his career was cut short. I was in the gym since I was about 6 but back then it wasn't legal for women to box so I moved over to football. I kept up the boxing training and was always in the gym. I did everything I wanted to do in football; I played in an FA cup final, represented England and also played for a team in America. I'd never lost the desire for boxing and when I finished football there were loads of opportunities so I just thought, you know what it doesn't matter about age I'm going to go for it.
Moving onto her boxing career, Stacey gave an insight into her time as an amateur before turning to the pros.
"I made my amateur debut in 2011 and had 40 fights, I won the national title 3 times and the European silver and the multi-nations gold, the European silver was obviously the pinnacle and that was like a fairy-tale. I then had an operation which went wrong and it ruled me out for 12 months. That was a really bad time, as an athlete you lose your identity if you can't compete, I was miserable and put 20 kilos on. I thought hard and figured I'd done everything I had wanted to so I decided to go pro last year. I'm due my next fight for 22nd June but no opponent as yet, it will be an 8 rounder and maybe for an International Challenge belt as that helps to move onto bigger things. The big thing for me next is that Hannah Rankin is at my weight and she boxes for the Commonwealth Title in June. It would be great if we could put that on for woman's boxing. We have sparred before and I think it would make a good matchup in all departments. I really wanted to fight for the British Title but I'm not sure we are going to be able to do that as there are only 2 of us, we would have to wait and see what the board say. Failing that, if she wins the Commonwealth then it would be great for 2 British women to be fighting for that belt and that would be a big thing"
Out with boxing, Stacey is doing her best to help inspire other women to progress in the sporting arena, she opened up on some of the work she has done.
"I don't have a nickname but I do have "pave the way" across all my kit and it's more something that I stand for, I do talks in schools and all sorts. I've just been to the European Parliament in Brussels doing a talk on women in sport. I've done over 50 talks in the last 12 months, as a kid growing up it was horrible at times with people calling me names or saying why you want to be a boy and stuff like that. I was constantly questioning myself and felt like a weirdo, even now as a grown woman you have people saying what you are doing is not feminine so it's just a battle. At one time they didn't let women run marathons as they thought it was unfeminine. They felt we wouldn't be able to do it but there has to be someone that does it first and look at us now, so I know it can change. There has to be people out there willing to be pioneers and do it first. Other than my personal goals in boxing the overall bigger picture is to pave the way for other girls and woman to be able to things they maybe currently don't"
Speaking of her personal goals in boxing Stacey was clear about what she hoped to achieve.
"Obviously I'd want to take that Commonwealth title off Hannah if she wins it, but I'd love to fight for a British title as I was brought up on that in a boxing family so the ABA title and the British title were the ones. If that's not possible just yet then the Commonwealth is great and my dream fight for that would be us two. Further on from that then obviously the ultimate is a world title, I've got to be setting my sights that high because as an amateur I was at the World and European championships so hopefully, I can put myself in the mix and at least contest for them. I appreciate time is maybe not on my side, that can be a blessing as well though as it means I'm not going to duck anyone and just mess about having any fights against nobody"
Showing a level of dedication required to get to the top Stacey combines training with her job as support staff at a local school and gave an insight into her routine.
"I get up early to go for my runs then go to work, once I'm finished at 5 I'm back in the gym until about 8. I've got lots of energy which helps but I love it too, there is also a great atmosphere here with some brilliant banter and I work well with Blain Younis who is my trainer"
No sportsperson's career can go on forever and at 36, who knows how long Stacey will continue. Speaking to her I got the sense that "pave the way" was as important if not even more important to Stacey than boxing was, asking her about it she confessed just how much it meant to her.
"I think it's important for every athlete to plan for what they are going to do next. There is a danger if you haven't planned for anything, particularly if it comes sooner than you thought through injury or whatever. If you have decided yourself and gone out on your own terms then that's better but it's not always the case especially in boxing. If you do lose your entire identity and purpose there is a danger that you end up thinking what am I doing here so for me it worries me what I'll do next. I mean how am I not going to eat loads for a start laughs Stacey. I think the things I'm passionate about is paving the way and challenging stereotypes. Young girls or boys can be anything they want regardless of gender and they should be encouraged to stick in at whatever they are good at. When I'm not boxing I think that will take more of my time. I've done lots of stuff in the past for woman's sports week and it all came from there. It's my own project and we'll see where it goes and if I can get it bigger and bigger, I really believe in the concept of if you can see it you can be it. Whilst it's primarily focused on girls and woman, when I'm doing my talks it is for both girls and boys. I'm lucky; I've been blessed with loads of energy and a big heart so I can use that to help other people. Sometimes you just need a voice to get things heard out there and if there is any way that pave the way can help people, whether that's out of homelessness or someone coming out of prison, as long as it's helping then I don't mind. For now, it's about encouraging girls and woman to reach their potential through sport"
Speaking to Stacey you can't help but feel the passion she has, not just for boxing but also for helping others and I found her very uplifting and inspirational, as a final question I asked what message she would like to leave for others.
"Enjoy what you're doing and try not to let anybody limit you, I don't think gender should ever be a barrier to human potential nor should any other aspect of humanity whether it's race or whatever. I think you should be judged on your character and your ability to do things. I truly believe we have to work at it, change doesn't just happen, you have to make it happen. My greatest privilege as an athlete and a human being is to help and inspire other people without a doubt"
Stacey wanted to thank her sponsors, Intelligent Nutrition and MXN Boxing Gear. She has also just become a community ambassador for sports tours international and was keen to point out the amazing work they do in helping so many people.